Health care technologies are evolving on the daily. Today we see Artificial Intelligence solutions that are helping doctors make informed decisions affecting their patients. There is also the quickly-evolving Telemedicine treatment that uses telecommunication channels between doctors and their patients to allow interaction, diagnosis, and treatment via mobile channels.
According to HealthcareWeekly, telemedicine, also called telehealth, was originally designed for patients in remote locations but has over time been adopted by patients who simply cannot or would rather not physically visit a hospital to consult or seek treatment for their ailment. According to research, an estimated 22% of employers with 1000 or more employees already offer telemedicine services while 37% of employers intend to incorporate telemedicine in their services by the end of 2019. Here are 5 of the most popular telemedicine services that you may want to give a try:
Popular Telemedicine Apps You Should Know About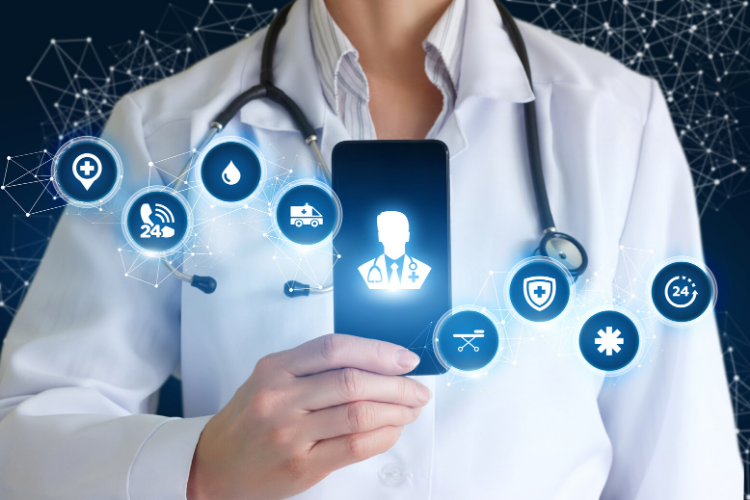 Walgreens Find Care Now
Walgreens is a large pharma retail company that offers a digital platform for telemedicine services. Find Care Now makes it possible for the millions of online Walgreens visitors to not only shop in their stores but also receive quality online health services from recognized health providers in the community. Although Find Care Now is much younger in the market compared to other telemedicine apps, it has earned the trust of its patients by offering patients options when choosing a health provider, doctor, and even a health care clinic nearby. The app also displays a price up front for each option which is incredibly convenient.
Babylon Health
Babylon Health is an app that is centered on artificial intelligence (AI). The AI bot uses a deep learning system which directs patients to the health provider or services most suited to their condition. The bot asks a series of questions that help to determine or diagnose the patient's condition and thereafter provide the best treatment options. The bot can offer round-the-clock support and can also connect you to an expert doctor to help with the treatment. Babylon combines AI with human medical knowledge creating a synergy. This company has gone from a startup to a multi-billion dollar company in less than 5 years.
LiveHealth
The LiveHealth app redefines interaction between patient and health care provider. The app makes all your medical records available to you whenever you want to view them. This means that you can keep track of your health record as it is processed by your healthcare provider. In addition to receiving remote medical services and being able to track your progress over the period of treatment, the LiveHealth app allows you to get advice on health habits and lifestyle choices that will help you live a better life, making it one of the most exciting apps with a clear mobile app strategy that works in 2019 per ComboApp.
AmWell
AmWell is a telehealth app that always has a doctor available to you. This is an app that will be available to you the moment you need urgent care. It also provides online face-to-face therapy services and this is a relief for patients especially because treatment can be done in the comfort of your home. These among many other services have a fixed cost displayed on the app for your convenience. You can also choose your preferred physician and health provider depending on availability. Your medical progress and records are made readily available on the app for your reference.
Doctor on Demand
Doctor on Demand is a popular application, especially in the 50 states. This startup rose to popularity quite faster than others, and it is for its impeccable patient-provider and patient-doctor interaction services. Doctor on Demand is especially valued by many as it serves all people regardless of their insurance policies or status. Its recent $74 million investment has only grown its client base and being a part of its above-standard remote medical services would be a great choice.
Telemedicine apps are transforming treatment as we know it. The convenience and cost-efficiency of this digital medical platform make health care quite the experience.
Author bio: Marina Turea works as content manager at Digital Authority Partners