Last month, I switched over from the Daily Theme blog by Theme Junkie to the fastest loading WordPress theme, SwiftPremium. The SwiftPremium theme was unofficially launched on 4, April 2011 by Satish Gandham a web developer from India.
How I Found This Amazing Theme
I happened to come across the Swifttheme website during one of my web searches and discovered that Satish was working on the beta version of a new theme called SwiftPremium which promised to be the fastest loading, versatile, SEO WordPress theme. On checking further I discovered that Satish was conducting an interesting an interesting contest. "Guess the Swift Pro theme price within +/- 5$ range and win a free copy". So I jumped in, selected my price, $39 and 45 days later was one of few the lucky winners of the SwiftPremium theme which was priced $40.
You Must Be Thinking, So You have a Theme! That Don't Impress Me Much!
What is it about SwiftPremium that makes it so special that it's worth a post on theapptimes.com? Well read on to know why I love SwiftPremium and hopefully, you will feel the same way too, at the end of this post.
No Tinkering With Codes
Mucking about with codes is not the stuff for everyone. And for the price at which themes are priced, and with the technology that is available today, methinks that there shouldn't be a need to muck about with codes. SwiftPremium is designed for people like me who want to be able to customize the website quickly and effortlessly without tinkering with codes.
So, You Don't Have to Meddle with Codes! That Don't Impress Me Much
Okay. So you need to add logos, ad codes, sliders and more. The Swift Options page has 9 tabs, exclusively designed to set up the header, logos and favicons, layout settings, featured slider settings, single page display options, social media settings, and ad management. This should probably take about 15 to 30 minutes to set up. All you need to do is enter URLs and ad codes in the designated boxes, select options from drop-down menus, enable a few check boxes here and there and you're done. Now how many themes can do that?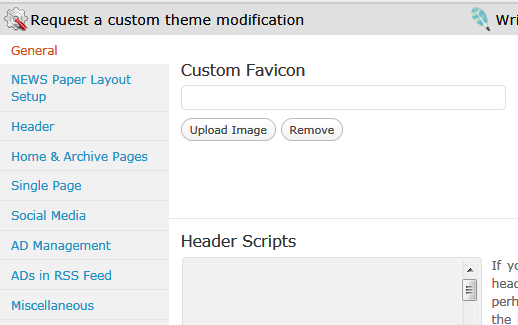 Here's a look at some of the featured slider options built within SwiftPremium.
So, You Got Swift Images, Logos and Ad Codes Options. That Don't Impress me Much!
Okay. So you need to create a unique look. The Background Images option lets you create your own dynamic look in a few mouse clicks with options to;
1. Add a child theme.
2. Set a body background image and choose how to repeat the image.
3. Set a header background image and choose how to repeat the image.
4. Set a content background image and choose how to repeat the image.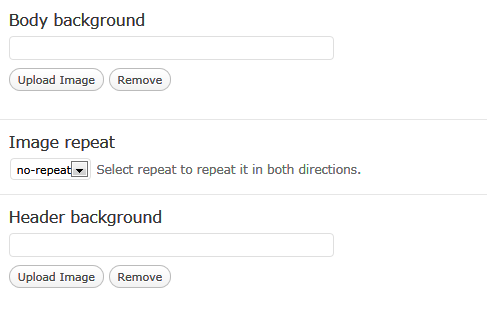 So, You Got Swift Background Options. That Don't Impress me Much!
Okay. So you want to change your layout. Click a button to select a layout for your header, sidebar, home page, and archive pages.
So, You Got Swift Layout Options. That Don't Impress me Much!
Designing Your blog fonts and colors is fun, fun, fun! With drop-down menus to select font and font sizes for each area of your blog, be it the sidebar title, the footer title, post title, heading and so on, things couldn't be more easy. Same with Colors. With a set of boxes for different areas of the blog, choosing a color code is just a matter of selecting from the color palette. It's instant and easy, that even a 5 year old can do it.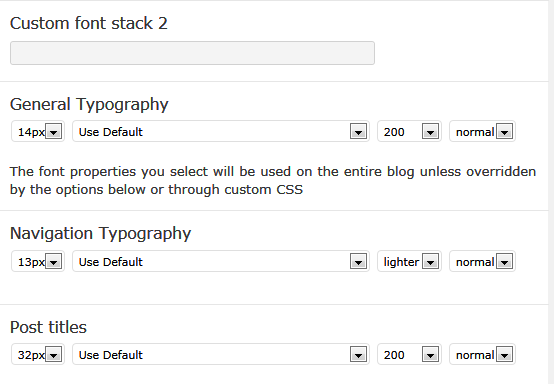 So, You Got Swift  Fonts and Colors Set Up Options. That Don't Impress me Much!
Sidebar widgets can be quickly setup in SwiftPremium. There are special Swift widgets for banner ads, popular posts, search and more to be added to the wide or narrow sidebar, single page, custom page, and footer using simple drag and drop options. Here's a sample of the widget area in SwiftPremium.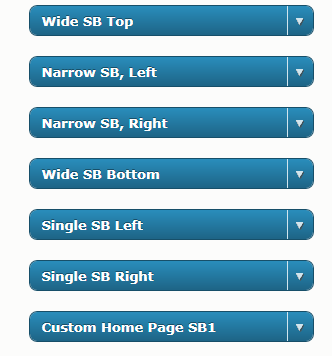 So, You Got Swift Widgitize Options. That Don't Impress me Much!
Swift pro lets you publish a weekly/monthly roundup of the most commented posts on your blog as well as a complete list of all the posts published during the week/month. They've thought of just about everything!
Is SwiftPremium The Fastest Loading WordPress Theme?
SwiftPremium claims to be the fastest loading WordPress theme. I can't really vouch for that. What I can say is that on testing my site, the speed has moved up to 88 from 72. Does that make it the fastest theme? I don't know. You be the judge of that.
So, You Got Page Speed. That Don't Impress me Much!
SwiftPremium comes with a price tag of $47 for a personal license that you can use on an unlimited number of sites, and a developer license of $87. That's a steal for such a comprehensive premium package. What's more, the support team guarantees that all forum questions are answered within 12 hours. There are also payment options for urgent questions with an additional guarantee of a refund if you don't receive a response within one hour or if the team is unable to solve the problem. I'm yet to test this out as I did not have any issues whatsoever. But the few times I did raise a few questions, Satish was instantaneous in his reply.
Finally, a WordPress Theme that Lives Up To Its Name
Well, almost. Its quite hard to give it a 100%. I'd like to see the sidebar's a little more dynamic as far as resizing is concerned, but with controls to modify practically every little piece of your blog effortlessly, or should I say swiftly, and great load times, I'd say SwiftPremium is one of the best customizable themes out there. But don't take my word for it. Check out the demo here and let me know what you think.
Interested in Buying?
Use the discount code 5F804A  for a 20% discount. Discount code it valid only for the first 20 purchases.
Wait a minute… Did I mention that you have 3 different layout options, magazine, Newspaper, and Blog.
OK OK… I'm going to stop NOW. 🙂
P.S: I think this is the longest post I've written on my blog.