In today's fast-paced world, managing personal and business finances can be a daunting task. However, thanks to advancements in technology, Artificial Intelligence (AI) has emerged as a game-changer in the financial industry. AI-powered finance tools are revolutionizing the way individuals and businesses manage their money. They offer personalized assistance, predictive analysis, and real-time insights. In this article, we take a look at some of the top AI-powered finance tools for managing your finances.
Top AI-Powered Finance Tools for Managing Your Finances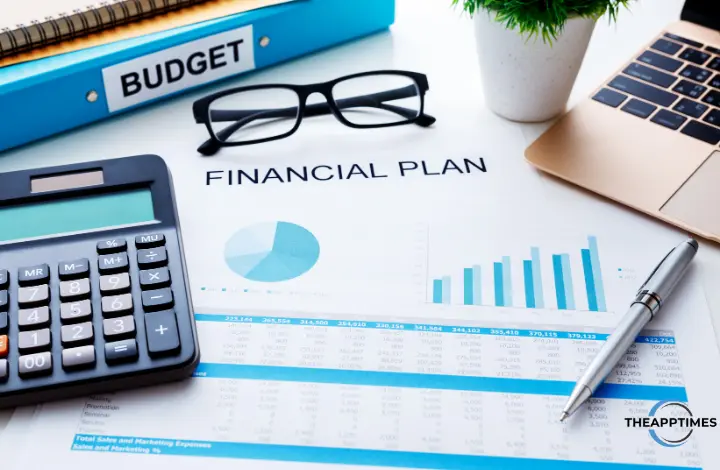 Why Effective Financial Management is Crucial
Before exploring the top AI-powered finance tools, let's understand why effective financial management is crucial for individuals and businesses alike. Managing finances effectively helps individuals achieve financial freedom. It also provides a safety net during unexpected situations and allows individuals to set and achieve financial goals. Additionally, it reduces stress related to money and helps build wealth for a secure future. For businesses, effective financial management leads to improved cash flow, better decision-making, and increased profitability. The most effective way to manage your finance today, is therefore to take advantage of AI powered financial tools. Let's take a closer look at them.
Tax Software
Tax season can be a stressful time for many individuals and businesses. However, with AI-powered tax software, the process of filing taxes becomes much simpler and more efficient. These tools utilize AI algorithms to analyze financial data, identify potential deductions, and ensure accurate tax returns. Here are some of the best AI-powered tax software available:
Reconcile
Reconcile is an AI-powered tax assistant that takes the complexity out of tax preparation. With lightning-fast speed, Reconcile analyzes financial data, identifies deductions, and ensures accurate tax returns. It stays up-to-date with ever-evolving tax regulations, adapting to changes to ensure compliance. Reconcile saves time and provides peace of mind during tax season.
AI Tax
AI Tax is an AI-powered tax assistant that guides individuals through the tax preparation process. It offers personalized tax strategies based on individual financial data, ensuring optimized tax returns. AI Tax provides real-time insights, timely reminders, and expert advice, making tax filing a breeze.
FlyFin
FlyFin is an AI-powered tax service specifically designed for freelancers. It simplifies tax management by sorting through income sources, expenses, and deductions with unparalleled efficiency. FlyFin eliminates manual work during tax season and ensures accurate tax filing with the help of real tax CPAs.
Personal Finance Assistant
Managing personal finances can be overwhelming, but with AI-powered personal finance assistants, individuals can stay on top of their money game. These assistants offer personalized guidance, budgeting tools, and expense tracking capabilities. Let's explore some of the best AI-powered personal finance assistants available:
Monarch Money
Monarch Money is an AI-powered personal finance app that acts as your financial GPS. It tracks spending, cash flow, and bills, simplifying budgeting decisions. Monarch Money learns from individual financial habits and offers personalized insights to help users achieve their financial goals.
Wally
Wally is an automated personal finance app that tracks expenses, income, and budgets. It categorizes financial transactions and offers personalized suggestions on how much and when to save. Wally's intuitive interface and compatibility with accounts in over 70 countries make it a powerful tool for managing personal finances.
Payment Fraud
In the digital age, protecting financial transactions from fraudsters is crucial. AI-powered payment fraud solutions utilize advanced algorithms to detect and prevent fraudulent activities. Let's explore some of the best AI-powered payment fraud tools available:
Greip
Greip is an AI-powered payment fraud tool that analyzes transactions in real-time, flagging any suspicious activity. With Greip, users can rest assured that their payments are protected from fraudulent eyes.
SEON
SEON is an AI-powered tool that detects patterns and anomalies in transactions, swiftly identifying potential fraudsters. With real-time insights and data analysis, SEON gives users the upper hand in the battle against payment fraud.
Budgeting
Budgeting is the foundation of effective financial management. AI-powered budgeting tools offer personalized budgeting suggestions, expense tracking, and goal setting capabilities. Let's explore some of the best AI-powered budgeting tools available:
Cleo
Cleo is an AI-powered savings app that acts as your budgeting guru. It analyzes expenses, creates personalized budgets, and offers real-time feedback and tailored advice. Cleo makes budgeting a conversation rather than a chore.
Monarch Money
Monarch Money, in addition to being a personal finance assistant, offers budgeting features that help users track income, expenses, and savings goals. Its AI-powered analysis provides insights on where to cut back and where to splurge guilt-free.
Expense Tracking
Understanding and tracking expenses is essential for effective financial management. AI-powered expense tracking tools automate the process, categorize expenses, and provide insights on spending habits. Let's explore some of the best AI-powered expense tracking tools available:
Receipt Cat
Receipt Cat is a popular expense tracking tool that scans and categorizes receipts, eliminating the need for manual data entry. It keeps expenses organized in a digital format, simplifying expense tracking.
Jenji
Jenji uses AI to capture expense data from receipts, invoices, and credit card statements. It categorizes expenses, helping users track spending and manage expenses efficiently.
Fyle
Fyle automates expense tracking by extracting data from receipts and invoices. With its AI-powered brain, Fyle ensures that no expense slips through the cracks.
Conclusion
AI-powered finance tools are transforming the way individuals and businesses manage their finances. From tax software to personal finance assistants, payment fraud prevention to budgeting tools, these AI-powered tools offer personalized assistance, real-time insights, and predictive analysis. Harness the power of these AI powered finance tools to reduce stress, achieve your financial goals, and make better financial decisions.