If you want only the best accessories for your Apple Devices, one place to turn to would be Twelve South. The innovative company has launched a new Apple accessory called the PlugBug Duo, which is a brilliantly simple solution to charge your Macbook Pro and two other devices. The adapter not only offers the benefits of using five international adapters, it also sports two USB-A ports to charge other devices. Here's more the highly useful PlugBug Duo.
What Can Plugbug Duo Do?
Got a new Macbook? Sweet! But do you also own older gear? Like an iPhone or iPad. Then, charging them as well as your wireless headphones, battery pack, or Magic Mouse via the USB-C port on the new Macbook is not going to be possible.
But that doesn't mean you now have to buy additional dongles or extra chargers. Just get yourself Twelve South's PlugBug Duo. This tiny accessory plugs itself to the MacBook charger you already have so you can simultaneously charge two USB devices as well as your MacBook in one go.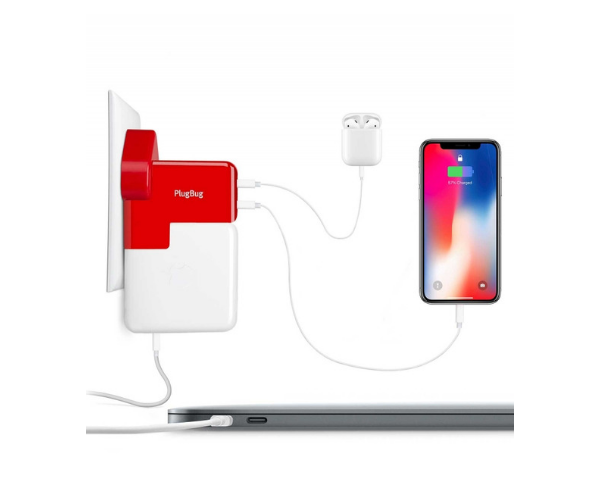 Imagine the convenience of the PlugBug Duo, particularly if you are in an airport or a coffee shop where outlets are scarce. You can plug the charger on one outlet and charge 3 devices in one go.
Perfect Travel Accessory
If you are an avid traveler, you'll appreciate what the PlugBug Duo can do for you. It includes 5 adapters so you can convert your MacBook power supply to fit outlets in over 150 Countries.
This is a 2.1 Amp USB charger with the two USB A ports splitting a12 watt charge. So if you are charging a smaller device like the AirPods or Apple Watch alongside your iPhone or iPad, you will get the benefit of faster charging.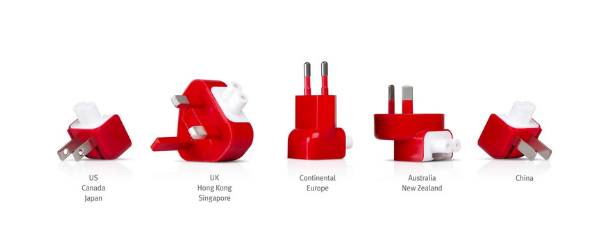 You can plug the PlugBug Duo directly to your MacBook's USB-C charger or use it on its own if you don't need to charge your Mac. One caveat though is that the PlugBug Duo does not work with the Apple extension cords that were previously shipped with your MacBook.
Quick Summary – Key Features of The Plugbug Duo
Adds 2 traditional USB charging ports to the MacBook Power Adapter
Charges 3 items from just one outlet (MacBook + 2 USB-charged devices)
Comes with 5 included Plug Adapters to adapt to over 150 countries
Fast charges all iPhones & iPads
Can be used individually on its own
The eye-catching, bright red PlugBug Duo is available now on Amazon for $50.
Check it out and tell us what you think.
Cheers,
Adeline