Google Docs and Windows Live SkyDrive are great tools to save, store, and share your files online, but can be annoying with its advertisement-littered interface that constantly distracts you from your mission. TechSmith, the company which brought you great products like SnagIt, Camtasia Studio, and Jing, are out with the new and improved Screencast.com Beta, which is now available for testing so anyone interested in making good use of its awesome features can sign up for a free Screencast.com account here.
With its clean-cut, ad-free interface, and options to create widgetized content on your blog, you have a fantastic alternative to Google or Microsoft products.
Screencast.com : An Inside Look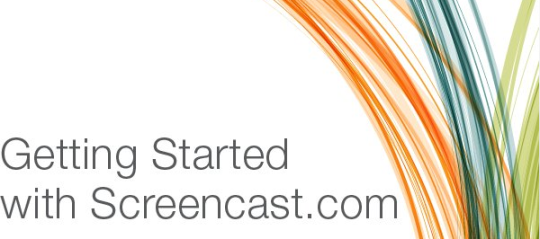 Screencast.com is a web service that allows you to upload, manage and share videos, images, documents, or anything else online. For instance, you can use Screencast.com to embed videos and images on your blog.
You can initially start off with a free account and get a feel of the web app. The free service comes with 2GB storage space and 2GB monthly bandwidth . The Pro version includes 25GB storage space, 200GB monthly bandwidth, options to add or edit video captions on select formats, create uniquely branded background templates featuring your logo and color scheme, and options to customize what appears to your audience in the View Page, all for a price of $9.95/month or $99.95/year.
With Screencast.com you get to secure your content by applying the desired privacy settings for your uploaded files. You can also share your files by emailing the URL of the file to the desired recipients, or embedding the content on a blog page.
What's New?
The beta version has been re-designed for ease-of-use and easy accessibility of content.
Better Organization of Files
The library is much more organized now with options to choose how you view items in the library. You can view all of them or filter them by categories such as Videos, Images, or Other items.
Screenshot of the Current Version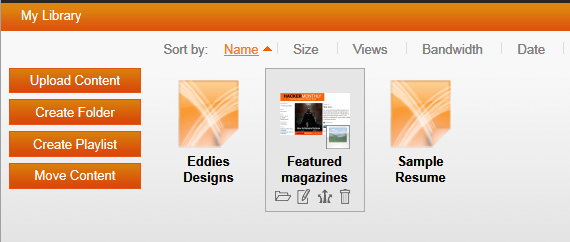 Screenshot of the Beta Version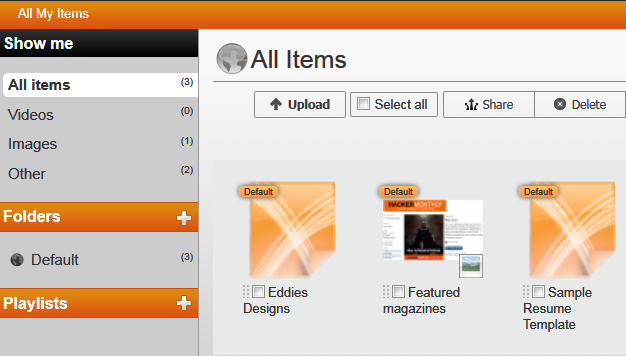 Improved Search Functionality
The search functionality allows for searching for an item within a folder, if you're in the Folder view, or searching for an item in all folders if in the top level view. You can also retrieve search results for keywords, description and other file properties apart from file names.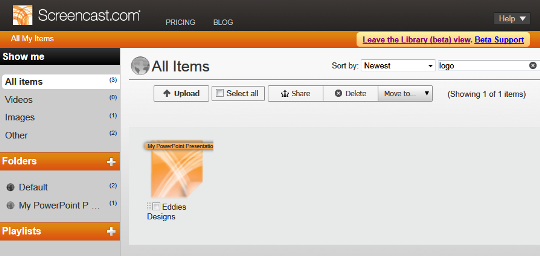 Better Folder Management
The Folders and Playlists are now prominently displayed in the sidebar. Folders are now arranged in alphabetical order with options to view the number of items in each folder.
Editing Files Made Easier
Editing files is now easier than before. The Info tab button displays a tabbed drop-down from where you can make changes to privacy settings, title and description, and feeds.
You can also edit multiple files, or perform actions on multiple files using the menu options at the top of the screen.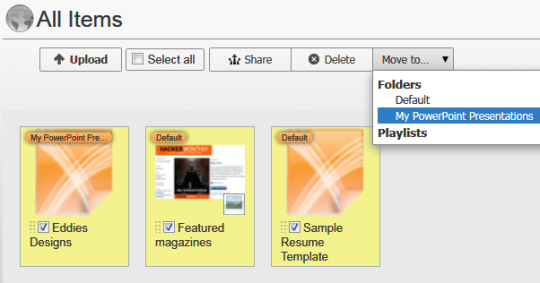 You can preview what your audience will see by clicking the file in question. You can also view details of the individual file, share the URL, access the embed link, email the files to intended recipients, upload additional attachments along with the files, share the files with your Twitter followers and Facebook fans.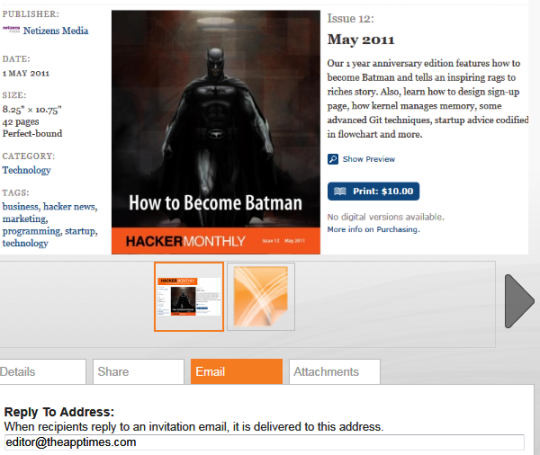 Share Using MediaRoll Widget
You can share multiple files by creating a playlist and embedding the code generated by the tool into your blog page.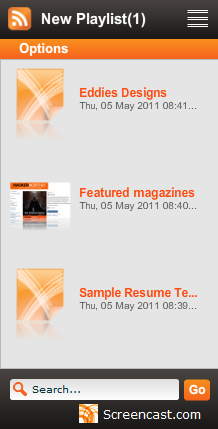 If you're looking for an alternative medium to save and upload your files, Screencast.com is a great web app to try. You can access the beta version, or if you prefer, switch to the current version right from within the library. And if you need any help with the tools, you can check out their cool tutorials and FAQs.
The web app has an absolutely cool interface, great features and with an easy-to-use functionality, it is a must-try for those who wish to experience working with a no-hassle web application.
You can also view a quick beta preview video to see the web app in action.
So, get started by creating a free account and let us know what you think.