Japanese company Wacom is well known for their graphics tablets and related accessories that make it easy for artists and designers bring out their creativity on a digital platform. The company's latest launch is the Wacom One, a creative pen display (tablet) that is an affordable entry-level option for budding artists and designers to get started on their artistic careers. If you're on the hunt for for an affordable graphics tablet, the Wacom One, priced at the $400 mark is an option worth exploring. Here's more on what the Wacom One can do.
What You Can Do with Wacom One
Draw, Sketch, Paint
With the Wacom One, you can sketch, draw and paint directly on the screen using the Wacom One Pen. The drawing screen has a natural paper-like matte surface with minimal reflection. The Pen ensures precise strokes and you can even use it as different pencils and brushes. The bundled software that comes with this drawing tablet even lets you easily change the color or brush size of the pen.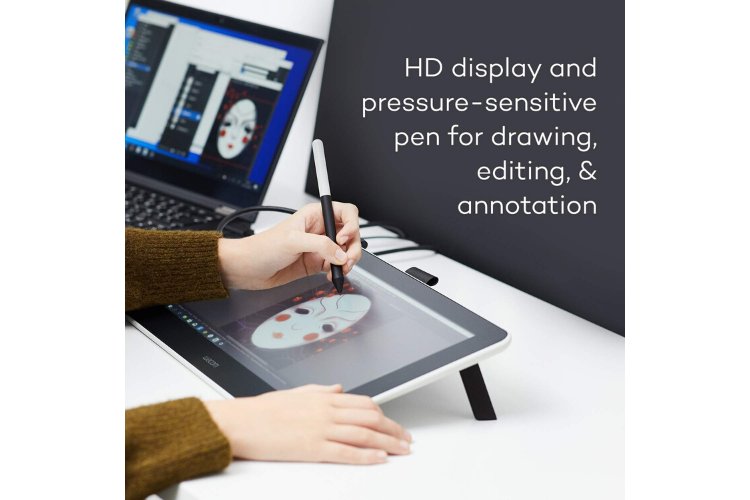 Capture Ideas and Thoughts
Writing on the Wacom is just like using pen on paper. Whatever your thoughts are, you can visualize your ideas, create mind-maps, draw diagrams and share them easily with friends and coworkers.
Enhance Photos and Videos
The Wacom One Pen and the broad canvas (about the size of an A4 sheet) lets you comfortably edit your images and videos.
Annotate Documents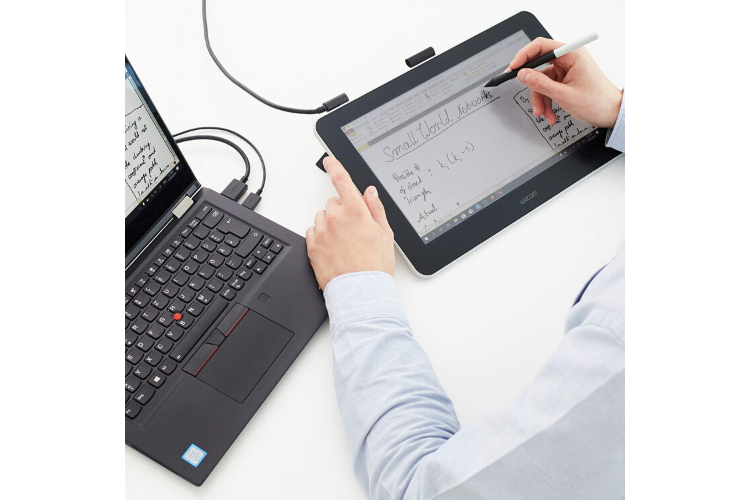 If you are working with documents, you can use the light, battery-free, ergonomically designed pen to edit, sign documents or jot down notes just as you would with pen and paper.
Compatibility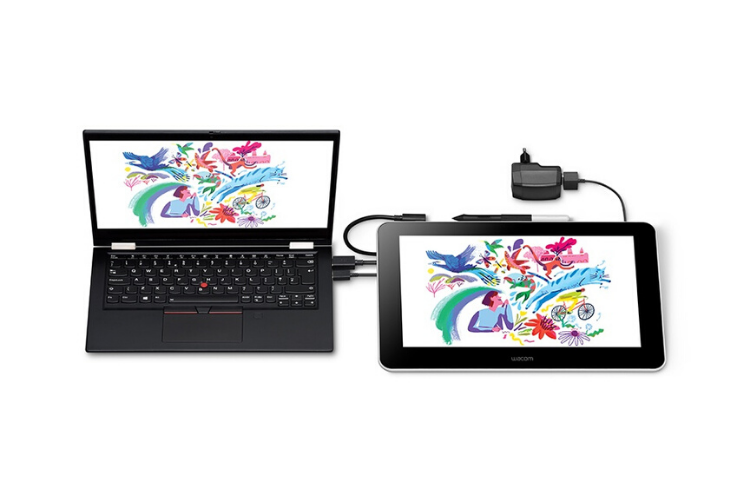 This drawing tablet is compatible with a Mac or Windows computer, as well as certain Android tablets and phones.
Bonus Pack
When you buy the Wacom One, you get a cool Bonus pack to help you get started with all the stuff necessary for your creative work. Included in the pack is a 6 month complimentary access to Clip Studio Paint, a software for drawing and painting; Bamboo Paper, a digital paper notebook; 2 month complimentary access to Adobe Premiere Rush, a software for shooting, editing and sharing online videos.
The company will also be offering a 6-month complimentary access to Adobe Fresco in the coming days.
Tech Specs – Wacom One Drawing Tablet
Screen Size: 13.3 inch
Display: 1920 x 1080 pixels
I/O Ports: 1 x Display Connector
Dimensions (L x W x H) : 225 x 357 x 14.6 mm or 8.9 x 14.1 x 0.6 in
Weight: 1.0 kg
Input Video Signal: HDMI
Stand Adjustability: 19 degrees using built-in, fold-out legs
Aspect Ratio: 16:9
Surface: AG film
Display Technology: AHVA
Final Thoughts
The Wacom One has an incredible drawing surface with a comfortable battery-free drawing pen that makes it natural to use on the matte-surface. That said, the lack of buttons or hotkeys on the tablet makes it a tad inconvenient to work with, especially when editing files. There is also the fact that you may end up with a lot of cables around you when connecting the tablet with other accessories. Lastly, this is not the most ergonomic graphics tablet for working on for long hours.
Overall, the Wacom One drawing tablet is ideal for anyone who is into editing digital photography and videos and doing digital document markups. It is also an excellent tool for casual artists, editors, and note-takers.
If you want to learn more about the Wacom One, visit the official website or check it out on Amazon.