Are you looking for some gorgeous, eye-popping wallpapers for Windows 10? Look no further than the fantastic app called Wallhaven.
Wallpapers are one of the most delightful things to have on a tech device, but there are not many great apps on the Windows marketplace that offer us the luxury of choosing one to our liking. Wallhaven has been an exceptional app for Windows Phone 8.1 and the good news is that it is now available as a Universal app for Windows 10 PC and Mobile. If you want more choice of great looking Windows 10 wallpapers check out the Wallhaven app.
The app brings hundreds and thousands of beautiful wallpapers from the Windows wallpaper community Wallhaven on various topics including nature, people, animals and abstract art. All images that are downloaded from Wallhaven are stored in the Pictures Library in a newly created Wallhaven folder. Here is a look at some of the cool features of the app.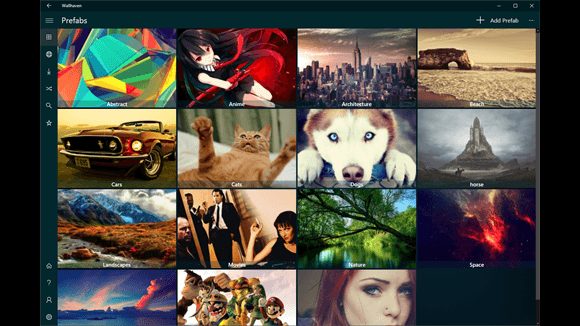 Wallhaven Features
Browse, view and download any number of gorgeous wallpapers
Navigate and filter by category, popularity, latest or random wallpapers
Search for wallpapers using your own keywords
Login with a Wallhaven account to manage your favorite wallpapers
Manage your favorites; either offline on your phone, or in-sync with your account
Crop a wallpaper to fit your screen and set as Lockscreen or Desktop image
Choose to use one of the Live Tiles and configure the app with the many preference settings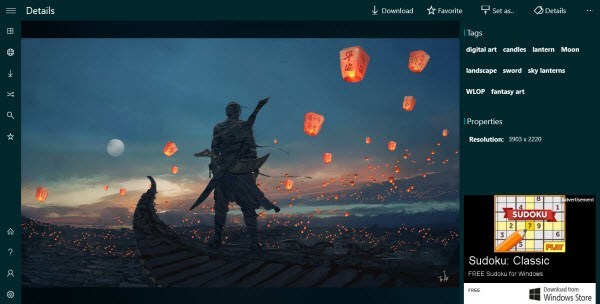 In my use of the app I found that it had a neat UI with plenty of cool customization options to find wallpapers that matched requirements. What I did not like about the app was the fact that it took way too much time to fetch the higher resolution images. Overall, there was a good collection of images that made the app worth checking out.
If you want to give the app a try, you can pick up the free version that comes with ads and if you love what the app has to offer while getting rid of the ads, you can go for the Pro version which costs about a $1.29.
[thrive_link color='blue' link='https://www.microsoft.com/en-us/store/apps/wallhavencc/9nblggh0l44h' target='_blank' size='medium' align="]Link to the Windows Store[/thrive_link]