Windows 10 wallpapers are not easy to come by. Until Microsoft brings some much needed improvements to its wallpapers in the coming update, we will simply have to prowl the Internet for impressive wallpapers to deck our desktops. One other alternative is this nice little app called MyerSplash. Its a simple app that brings a nice collection of high quality wallpapers for your to browse and add to your screen.
MyerSplash Wallpaper App for Windows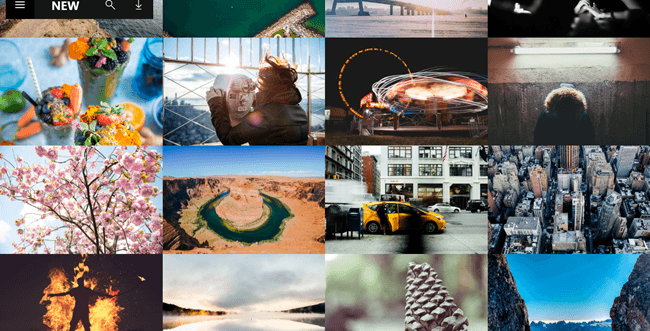 MyerSplash is a free Windows wallpaper app that is filled with plenty of great looking photos and images. Once you download and launch the app, you'll see several tiles with gorgeous looking photos from Unsplash. These images are free to download and add to your desktop and lock screen.
When you hover over an image, you'll see how many likes the image has got with the option to download the image.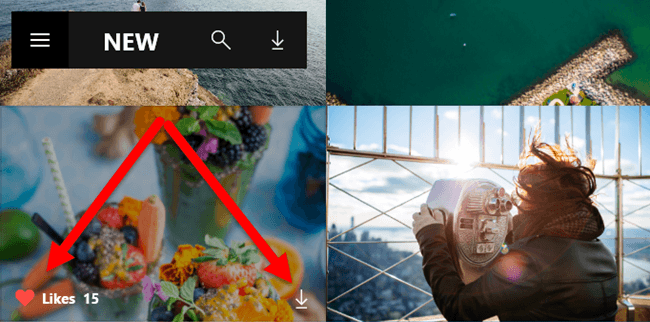 All downloaded images can be accessed from the Downloads page, which you can go to by clicking the Download arrow button on the top menu. Here, you have the option to set the image as a background, on the lock screen or both.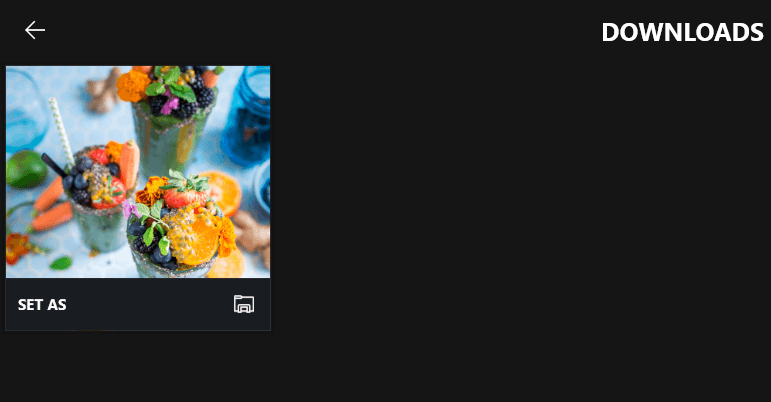 Here's what my desktop looks like with this image background. Pretty and colorful eh?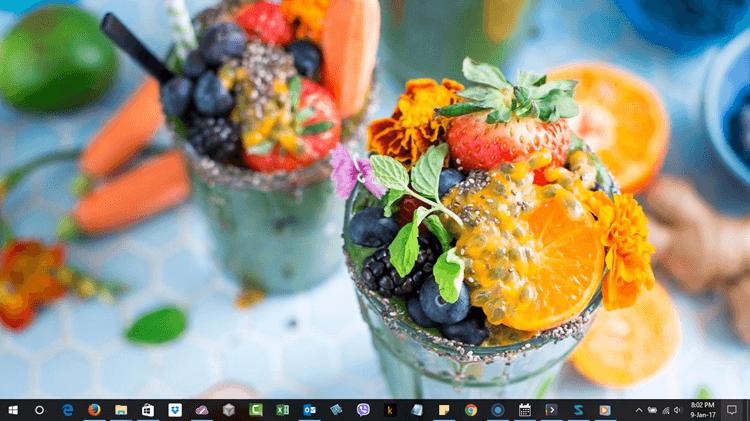 If you want to search for an image using keywords, you can hit the Search button at the top menu and enter the search term. A search for green picked out these stunning images for me to choose from.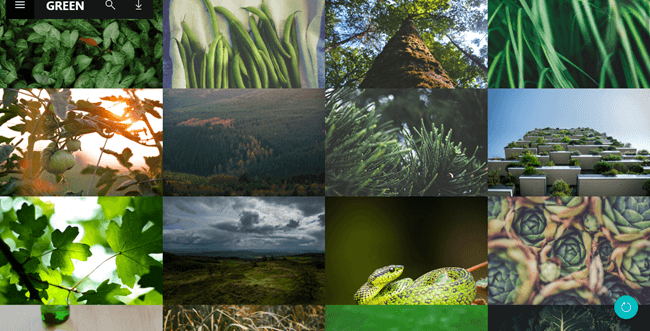 If you want to browse images by category, open up the menu and you'll find images based on popular categories.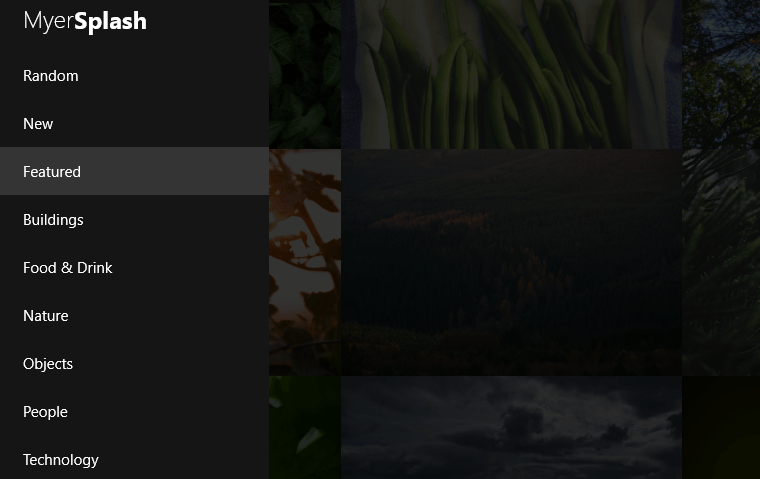 To further personalize the app, you can head over to the Settings page. Here you have options to enable or disable live tiles, scale animations, set the loading and image quality and clean up the cache.
In all, Myersplash is a simple app with a nice collection of images to choose from. There are many categories of images that the app still lacks. I'd love to see more cartoon and anime stuff, but its present offering is still eye catching and pleasing.
The UI itself is clean and neat with a minimalist menu that does not distract. If you are looking for fresh new images to add to your Windows desktop, Myersplash should do nicely. Do check it out and tell us what you think.
Download the App from the Windows Store