The Windows 10 Anniversary Update is here folks. If you have a device running Windows 10 Home, Pro, and Mobile be sure to go to Settings-> Update & security and install the latest update. The Anniversary Update is Microsoft's biggest ever feature update and is packed with stuff that should make the operating system more user friendly than ever before. If you're eager to know what's new in the Anniversary Update, read on.
Windows 10 Anniversary Update New Features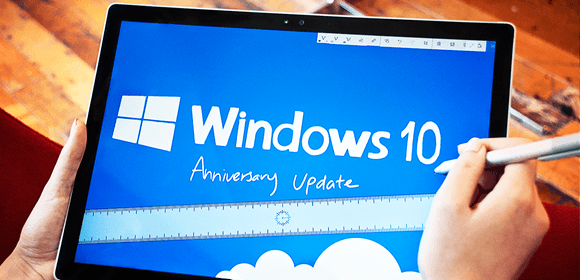 More Sign In Options
You can now unlock your PC in more ways. If you have a paired companion device like Microsoft Band or a Windows phone like the Lumia 950 or Lumia 950XL, you can sign in to your PC from such a device.
Cortana Gets Bigger
Digital Voice Assistant Cortana is getting more powers in the  Windows 10 Anniversary Update. One place where you can now access her is the Lock screen. When your device is locked, you can reach out to Cortana to check your Calendar or reminders to know your planned activities for the day.
Cortana can also take reminders on your behalf. Just ask her to remind you to wish your dad for his birthday at a specific time and she will do that for you. You can create Cortana based reminders on location and time, apart from people.
Cortana is also getting smarter when it comes to pulling notifications from your Windows 10 Mobile, Android phones, and iPhones if you have the Cortana app installed.
The digital assistant can warn you of low battery on your smartphone, missed calls and also let you see phone notifications on the PC. This communication will work both ways, so you can pull map directions on your PC and push them to your phone a lot easier. Not to mention finding your phone on a map or getting it to ring remotely. Huzzah!
More Lock Screen Freedom
The Lock screen no longer locks you out of accessing your device. Cortana aside, there are some more things you can do on the Lock screen. Like playing music while your device is locked and controlling the playback while you're at it.
Microsoft Edge Gets Edgier with Extensions and More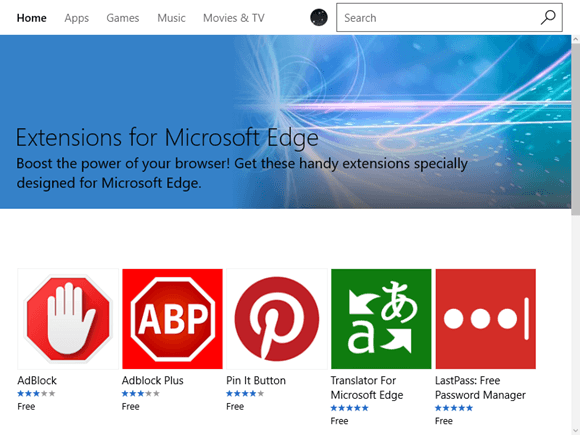 If you are using Microsoft Edge, the minimalist Windows 10 browser, here are the updates that's making it a little bit more awesome:
Extensions are now available with Edge making it more easy to personalize and protect your browsing. Some cool extensions include Office Online, Microsoft Translator, Pinterest's Pin It Button, Amazon Assistant, LastPass and more.
You can ask Cortana to do a bit of searching for you. For example, you can ask her to show you similar image suggestions on Bing or the lyrics to a music video you're watching. Cortana will now even pop up coupon suggestions when you're shopping with Edge.
You can now pin individual tabs to the Start screen for quicker access. Just right-click on an open tab and select Pin.
If you have a touchscreen device, you can swipe left/right to go back/forward to different webpages.
You can browse a web page in another language by using the Microsoft Translator extension. It currently supports over 50 languages.
Edge is also getting the click-to-play Flash feature that where the browser automatically detects content that is important and plays things like videos. If you want to play a particular piece of Flash content to play, you can also click on it to start playing.
Write On your Device with Windows Ink
If you own a Windows tablet, you can use the tip of your tablet pen to write on the screen, just like you do on paper. You can use it as a whiteboard, create sticky notes or use in in apps that support Windows Ink, like Maps, OneNote, Edge browser and Office apps.
Improved Start Menu
Microsoft has done away with the ability to click through several links on the Start Menu to find the app or program you want. All apps are now accessible by a simple scroll. If you want to further personalize it, just go to Settings-> Personalization-> Start and you can create your custom Start menu screen.
Notification Labels in Action Center
If you receive any notifications from your Windows 10 apps, it is no longer unobtrusive. The Action Center now clearly displays how many notifications you've received by stamping a number label over the icon. Plus the Notification icon has moved to the far right corner of the taskbar.
You can also set priority levels for individual apps, so that only the most important notifications will appear at the top of the Action Center feed. You can choose how many notifications a given app can display if you don't like the default option of 3.
Taskbar Icons Get Label
Its not just the Action Center icons that are getting number labels, apps that are pinned to the taskbar can also show the number of notifications you have missed.
Taskbar Calendar Integration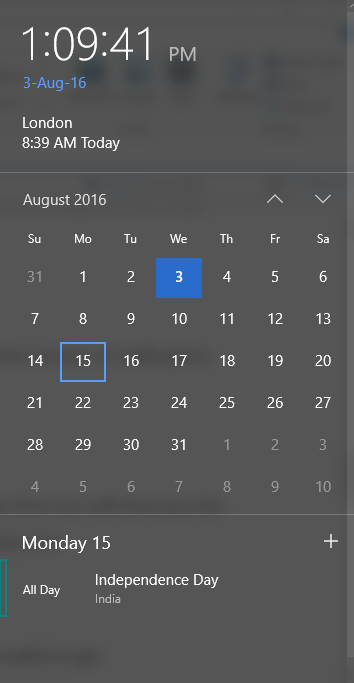 The taskbar calendar is no longer a dumb feature. It is now tied to the Windows Calendar app, so a click on the taskbar time icon will show you the calendar view with tasks lined up for the day. You can click on a date to see an overview of your tasks for the day including national holidays.
You can also add events to your calendar from this panel. Just click the plus sign on the Agenda view and the Calendar app will open up. You can then add a name, time and location. You can also add events from one of your synced calendars. Awesome!
Enable Mobile Hotspot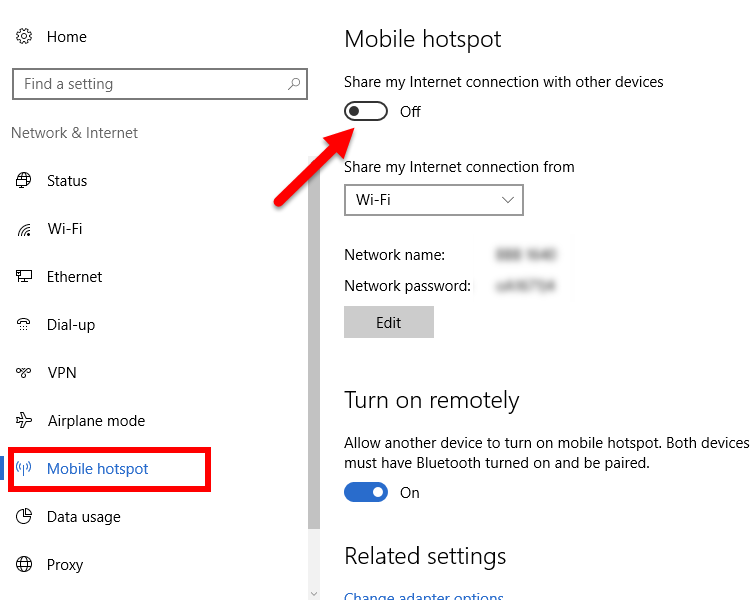 With the Windows 10 Anniversary update, its a lot more easier to make your device a mobile hotspot. Here's a quick walkthrough.
1. Connect to the Internet. Go to Settings > Network & Internet > Mobile hotspot. Turn on Share my Internet connection with other devices.
2.  From the Share my Internet connection from dropdown, select WiFi or Ethernet.
3. You will see a default network name and password. You can use this as is, or click Edit and enter a new name and password.
To connect to the hotspot, just go to the WiFi settings on the other device and tap on the network name. Enter the password and you should see connected device on your Windows 10 Mobile Hotspot screen.
Pin Windows on All Virtual Desktops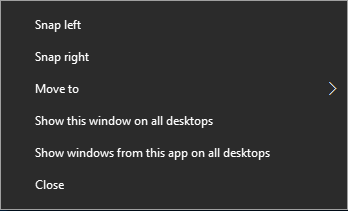 Microsoft introduced the virtual desktop feature in Windows 10. The latest update lets you now pin an open app to all your virtual desktops. To do this, click the Task View button on the taskbar, right-click a window you want to pin and select Show this window on all desktops. You can also right-click a window to move it to another desktop unlike previously where you had to drag it around.
Add a Dark Theme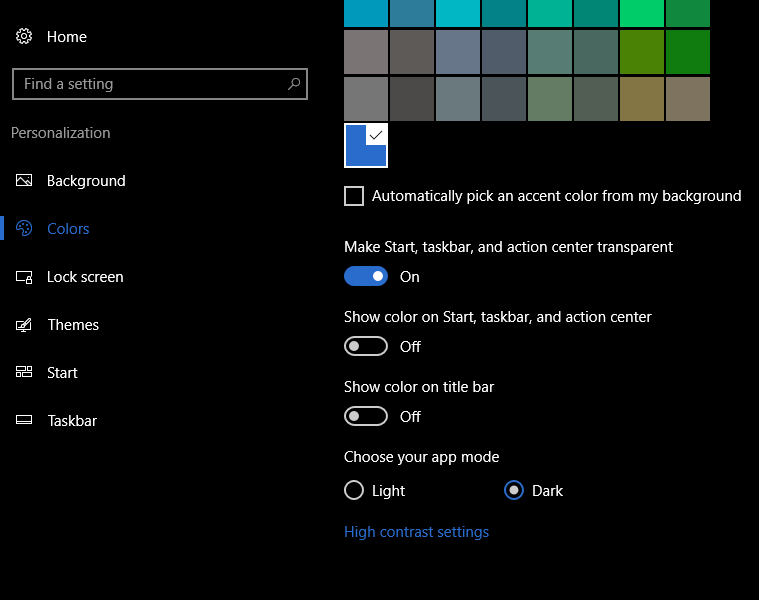 If you don't like the candy colors and bright look of your desktop, you can head to the dark side of Windows. Just head to Settings > Personalization > Colors, scroll down and select Dark from the Choose your app mode section.
Project to PC
Microsoft is adding a new Project to PC option which is similar to remote desktop. This feature lets you to find a PC to project to from a phone or another PC. You can project what you see on your own display onto another machine, and use its keyboard, mouse, and other peripherals. This feature will come in handy when you want to show someone a document but don't necessarily want to share its contents directly with them.
Skype Preview
Skype in the Windows 10 Anniversary update has been redesigned from scratch to take advantage of the Universal Windows Platform. With this update you can talk over 1:1 and group video calls, say hello with 1:1 and group chats, call mobiles and landlines at low rates, share photos and files, and use emoticons and Mojis.
If your contact is not available online, you can share files, photos, documents and videos up to 300 MB. All files are stored in the cloud making it easier to access them at any time. The left menu also makes it easy to track conversations and find contacts.
The Skype blog also states that the latest update lets you reply to messages directly in the notification without having to open the app. Finally the UI gets a refreshing redesign and you can get in on all the action by going to Start->Skype Preview and checking it out.
Xbox Play Anywhere
Xbox gaming fans, delight in the Anniversary Updates brand new feature Xbox Play Anywhere. This awesome feature lets you buy a game once and play it on Windows 10 or your Xbox One console. It offers complete cross-platform multiplayer and cloud-based options so you never lose on your game progress no matter which device you use.
A ton of fantastic Xbox Play Anywhere enabled Microsoft Studios games will be coming in the following months, including Gears of War 4, Forza Horizons and Sea of Thieves. These games are most likely to see the light of day in September.
Groove Music MiniPlayer
If you've been hankering after a mini music player for your Groove app, your wish is fulfilled. You can now hover over the Groove icon in the taskbar, and use the minimal controls to play, pause, and skip between tracks.
Final Thoughts
The Windows 10 Anniversary Update is chock-full of goodness. There are tweaks and feature enhancements that everyone will love. If you happen to be pondering over the new changes, you can stop worrying and grab the update. Its great!