Xiaomi has been making steady progress in the smartphone market and is gaining international success in its fitness wearables too! The company has made great strides in its Mi Band series, with improvements in every iteration. Now, the company has now announced its latest wearable iteration – the Smart Band 7 with bigger and better features. Here's a closer look!
Key Features of Xiaomi Smart Band 7
Design
The Smart Band 7 sports a magnificent large 1.62"AMOLED display, with the screen almost 25% bigger than its predecessor the Mi Band 6. Thanks to the high resolution and always-on mode, you can read the date and time easily without lifting your wrist or using your fingers.
100+ Dynamic Band Faces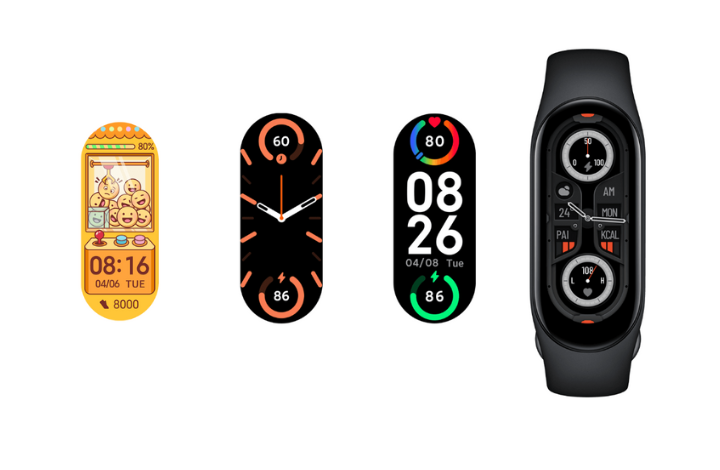 The smart band now supports over 100 dynamic band faces. Improvements in its graphics rendering and smoother animation effects makes it fun for you to explore and adopt the different faces on offer.
Eye Catching Colors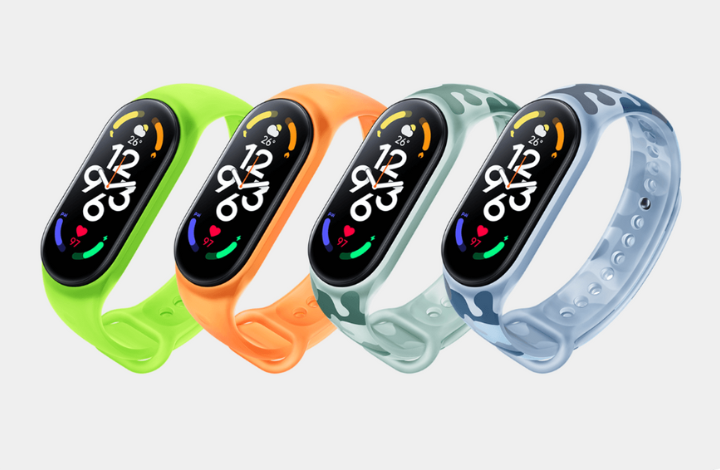 You now can show off your smart band in four new color variants of your choice – from neon green and orange to khaki green and blue. This is apart from the standard color offerings of ivory, olive, orange, black, blue and pink.
Over 110 Sports Modes
The Xiaomi Smart Band 7 makes it easier for you to track and analyse your workouts. It offers more than 110 sports modes to help you track burned calories, heart rate changes, and workout durations.
You can test your exercise capacity and training load too. Based on your workouts and excess post-exercise oxygen consumption, the band gives suggestions for current exercises. It also suggests if you need to take rest based on the intensity of your exercise so you don't overdo it.
Water Resistance
The Smart Band 7 has a water-resistance rating of 5ATM. This lets you wear the band on your wrist during your swimming sessions or if you are going snorkeling.
Health Features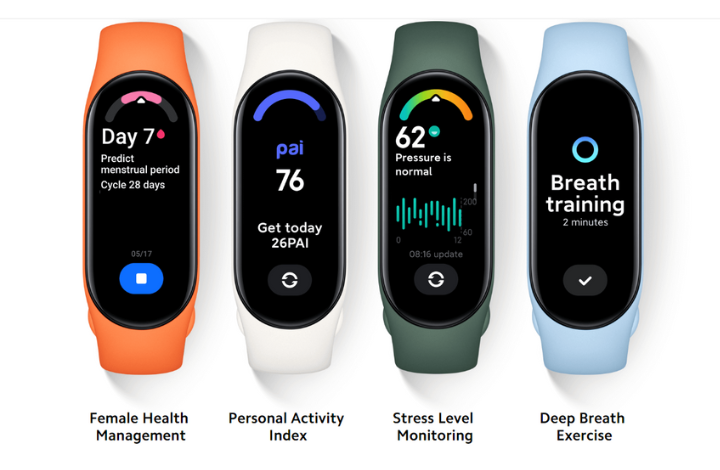 The Mi band 7 includes plenty of health features as well. You have the SpO2 monitoring to keep track of the oxygen levels in the body with vibration alerts when it drops below 90%. You also have the all-day heart rate monitoring with vibration alerts and sleep quality tracking among other things.
Battery Capacity
Obviously, for all of this to work smoothly, Xiaomi has bumped up the battery to 180mAh from the Mi Band 6's 125mAh cell. This also means you get an extended battery life of up to 14 days with normal usage and 9 days with heavy use. Recharging the battery to full capacity should take around 2 hours. Another nice thing – it comes with a magnetic charger so you don't need to remove the device from the band while charging.
Conclusion
The Smart Band 7 is a definite improvement over the Band 6, both in in terms of capacity, aesthetics and features. However, it has some way to go in terms of full-fledged fitness support like the FitBit. The Smart Band 7 may be ideal for anyone who prefers a basic fitness tracking gadget with a slim form factor and who doesn't care much for community support to meet fitness goals.
The band is currently hitting the European market around the 60 Euro mark. It will become available in the next few months worldwide. If you are looking to upgrade to a new smart band or simply want to buy a new one, this one's worth a try.
Check it out and be sure to tell us what you think of the Band 7. Do you prefer a band to a smartwatch or do you prefer to keep things simple and sleek?
Source: Mi