Withings has recently unveiled its latest innovation in the world of wearable technology – the ScanWatch 2. Building on the success of its predecessor, this new smartwatch comes packed with advanced features and functionalities designed to enhance your health and wellness journey. In this article, we take a look at the ScanWatch 2, exploring its key features, benefits, and how it can help you achieve your fitness goals. So, let's dive in and discover everything you need to know about the Withings ScanWatch 2.
Introducing the ScanWatch 2: A Powerful Health and Fitness Companion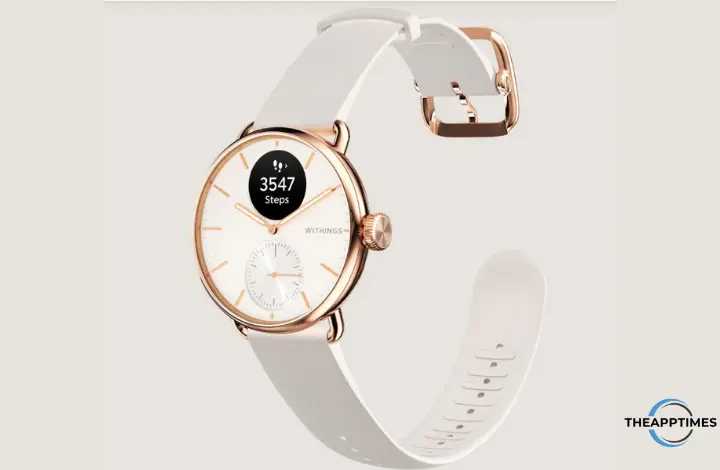 The Withings ScanWatch 2 is a cutting-edge smartwatch that combines style, functionality, and advanced health monitoring capabilities. It offers an array of features to help you track your fitness activities, monitor your vital signs, and stay on top of your overall well-being. With its sleek design and user-friendly interface, the ScanWatch 2 is a powerful companion for anyone looking to take control of their health. Let's take a closer look at some of its standout features.
Advanced Health Monitoring
One of the standout features of the ScanWatch 2 is its advanced health monitoring capabilities. It comes equipped with FDA-cleared features such as atrial fibrillation (afib) detection. This lets you to keep a close eye on your heart health. By analyzing your heart rate and rhythm, the watch can identify irregularities that may indicate potential heart conditions. This early detection can be crucial in seeking timely medical intervention and preventing serious health complications.
Oxygen Saturation Measurement
The ScanWatch 2 also offers SpO2 (oxygen saturation) measurement. This lets you monitor the oxygen levels in your blood. It is particularly useful for individuals who engage in high-altitude activities or have respiratory conditions. By keeping track of your SpO2 levels, you can ensure that your body is getting the oxygen it needs to perform at its best.
Activity Tracking and Sleep Monitoring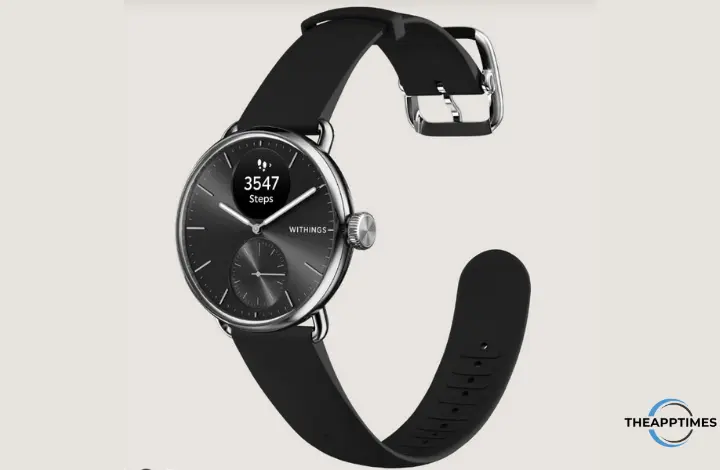 Withings understands the importance of maintaining an active lifestyle and getting quality sleep. That's why the ScanWatch 2 comes equipped with activity tracking and sleep monitoring capabilities. The watch uses a High Dynamic Range Accelerometer and additional sensors to automatically detect more than 40 different types of activities accurately. For instance, when you're running, cycling, or swimming, the ScanWatch 2 will keep track of your progress and provide valuable insights into your workouts.
When it comes to sleep, the watch utilizes advanced sleep tracking technology to monitor your sleep patterns. It then provides a detailed analysis of your sleep quality. By understanding your sleep cycles, the ScanWatch 2 can help you identify areas for improvement. It can help you then make necessary adjustments to optimize your restorative sleep.
Temperature Sensing for Health Insights
A notable addition to the ScanWatch 2 is its temperature-sensing module. With sensors such as a miniaturized heat flux detector and a temperature sensor, the watch can measure energy transit and evaluate both skin and ambient temperature. This temperature data provides valuable insights into your overall well-being. It can help you detect potential illness and track your workout recovery. Additionally, the watch provides live data about temperature zones during a workout. This is most helpful to help you avoid overheating and exhaustion.
Menstrual Cycle Tracking
Withings recognizes the importance of menstrual health and has introduced menstrual cycle tracking to the ScanWatch 2. This feature allows individuals who menstruate to register cycle stages, including symptoms, flow, and period dates. Users can also log their mood, providing a comprehensive overview of their menstrual health. While this feature is available on the watch itself, users of the first-generation ScanWatch can log their menstruation data manually through the accompanying app.
The ScanWatch 2: A Closer Look at the Models
The ScanWatch 2 is available in two different models: the standard ScanWatch 2 and the ScanWatch 2 Light. Let's explore the features and differences between these two models.
ScanWatch 2
The ScanWatch 2 is the flagship model, packed with a wide range of advanced features. It has great functionalities such as atrial fibrillation detection, oxygen saturation measurement, activity tracking, sleep monitoring, temperature sensing, and menstrual cycle tracking. With a durable and stylish design, the ScanWatch 2 is suitable for individuals who want a comprehensive health and fitness companion on their wrist.
The watch is available in two sizes: 42mm and 38mm. The 42mm version comes in a silver black colorway, while the 38mm version offers a choice of silver black, silver white, and rose gold sand face colorways. Pricing for the ScanWatch 2 starts at $349.95, making it an excellent investment for those who prioritize their health and fitness.
ScanWatch 2 Light
For individuals looking for a more affordable option that still offers basic health and fitness tracking, the ScanWatch 2 Light is the perfect choice. Although it lacks some of the advanced features found in the standard model, the ScanWatch 2 Light still retains essential functionalities such as activity tracking and sleep monitoring.
The ScanWatch 2 Light is available in a 37mm size, with color options including silver black, silver white, and rose gold sand face. This model swaps the Sapphire Glass of the ScanWatch 2 for Gorilla Glass, providing durability at a lower price point. With a price starting at $249.95, the ScanWatch 2 Light offers a more accessible entry point into the world of smart health tracking.
Both the ScanWatch 2 and ScanWatch 2 Light boast a remarkable 30-day battery life and are water-resistant up to 50 meters. Some features, such as overnight heart rate variability, will be available later this year, further enhancing the capabilities of these smartwatches.
Preordering and Availability
Excited to get your hands on the Withings ScanWatch 2? You can preorder the new watches now on the official Withings website. The watches are set to be widely available in October. Withings plans to introduce more colorways for both models in the near future. Don't miss out on the opportunity to take your health and fitness journey to new heights with the ScanWatch 2.
Conclusion
The Withings ScanWatch 2 has fantastic advanced health monitoring capabilities, activity tracking features, and sleep analysis. It can empower you to take control of your well-being. Whether you're an athlete, a health enthusiast, or simply someone looking to live a healthier lifestyle, the ScanWatch 2 is a valuable companion on your journey. So, why wait? Preorder your ScanWatch 2 today and embark on a path to a healthier, more active you.
Disclaimer: The information provided in this article is for informational purposes only and should not be considered medical advice. Always consult with a qualified healthcare professional before making any changes to your health and wellness routine.