This article covers 10 Android Apps and Games that have been gaining popularity this November. There are apps on shopping, making cocktails, creating to-do lists, music sequencer and personal assistant services. The Android games cover monsters, knights, puzzles, terrorists, and TinTin. Do check out these 10 fun android apps and games and share the one's you're using/playing this month.
10 Fun Android Apps and Games for November 2011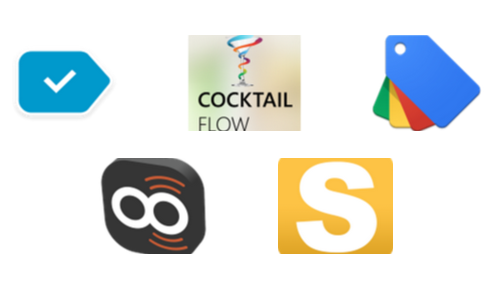 1. Google Offers
Google Offers is Google's daily deals app offering you the best deals in your city at the tap of a button. You can search, save, and redeem your favorite deals on site. Google Offers also lets you customize your profile and manage your alerts and deals. The app is not available for all cities/countries and requires Android 2.1 up.
Price: Free
Any.DO is a to-do app that helps you to create and maintain to do lists using a voice assistant. You can also collaborate with your friends to get things done. Other prominent features of Any.DO include tracking to-dos, using drag and drop functionality, sorting tasks, setting reminders, adding notes, marking tasks by swiping, shaking to mark tasks as complete, syncing with Gmail, and backing up tasks.
Price: Free
A cool app that lets you discover cocktail recipes ingredients you have on hand. If you're a cocktail beginner you'll find this app dizzyingly good. Beautifully presented collection of recipes with different categories of drinks and loads of recommendations makes this a very tantalizing app to have. Requires Android 2.2 and up.
Price: Free
Skyvi is the Siri for Android. You can access and update your social network namely Facebook and Twitter or ask questions using voice commands. This personal assistant responds to your questions on nearby locations or topics of interest with wit and humor. Speech recognition is starting to roll out with various apps trying to improve the services offered. While it may take awhile for such apps to get powerful features, we can enjoy the services of apps such as Skyvi. Requires Android 2.2 and up.
Price: Free
Uloops is a music sequencer that helps you create high quality tracks. It lets you create tracks as a sequence of loops, mixing synths, drums, modulators and recordings. You can apply Fx and export to mp3 or ringtones. Also publish, play and collaborate in our community.
Price: Free
Must Try Android Games for November 2011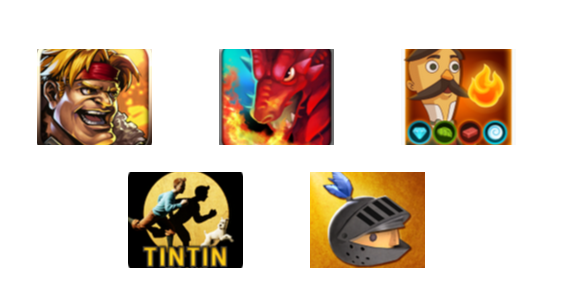 A hugely popular game where you need to defend the castle with your bows, arrows, and magic spells against medieval monsters. As the game progresses the opponents get tougher and the weapons fiercer. Requires Android 1.6 and up.
Price: Free
This 3D action adventure game works on high end devices and includes 50 levels of adrenaline rush.  It revolves around the Wind up knight who needs to rescue his Princess from the clutches of the evil Black Knight.the game works great if you have lots of time and coins in hand!
Price: Free
An arcade shooter game where the world plagued by terrorists has to be saved. There are plenty of top-notch weapons to help you destroy the terrorists on planes, warehouses, and other locations across the globe. Requires Android 2.1 and up
Price: Free
A fun puzzle game that involves mixing the elements of nature, earth, air, wind, and fire to create new elements such as steam, mud, etc. There are tips to help you mix the elements but the more tips you use the less points you earn. The game gets harder to play as time is the limiting factor. You can also share top scores using OpenFeint.
Price: Free
This 3D Android game explorers the movie version of The Adventures of Tintin. There are exciting adventures to be had on the way including swordfights, plane rides, puzzles, camel races and treasures. The game can be played on certain devices so check before you buy.
Price: $6.99
Enjoy my picks of Android apps and games for this month and let us know if you have a favorite.
Want us to review your Android app? Send us your details using the Submit for Review page.