Finding a new job is no easy task. To stay on top of what's happening in the job market, and to find the jobs that suit your requirements, you'll need more than just recommendations and references. You will need a little help from these apps as well. Here's 10 iPhone apps to find your next job. A few of the apps are free and the rest are paid and you are sure to find value with one or more of these apps.
 10 iPhone Apps to Find Your Next Job
This Beyond.com app lets you to instantly search and share highly targeted jobs from more than 25 industries by location, keyword & company. It provides you with up-to-date information on the latest job opportunities in your area of interest via push notifications.
Price: Free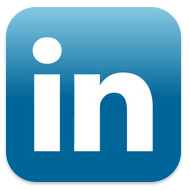 Get instant access to your professional network, connect with more than 135M members worldwide, read the latest industry news, keep up with your groups, and share content with your network even while on the go. Price: Free
JobServe Connect – Job Search lets you search from over 50,000 jobs worldwide. The app allows you to email yourself the jobs you wish to apply to. You can then apply to the jobs from your PC. You can also apply directly from your iPhone by setting up a free JobServe account. Price: Free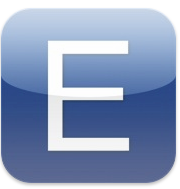 Elance offers skilled professionals access to qualified clients and a virtual workplace for freelance and contract work. The app allows you to access your jobs and online workroom from anywhere. You get access to notifications and alerts, can read and respond to messages, post images and view files in the workroom directly from the app. You need to register with www.elance.com to get started. Price: Free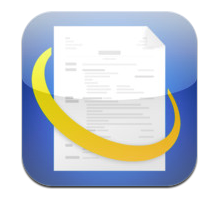 The Resume App from Vurgood Applications makes resume building simple and easy. It generates a professional resume in a PDF format by collecting inputs from you such as past job experiences, education information, multiple references, photographs, with options to include a cover letter. Then preview the resume and email it to the employer. Price: $2.99
Resumes, Applications, Covers, For Jobs from InTekOne, LLC lets you show off your skills and abilities by preparing a good resume, application, and cover letter.
Price: Free
If you have trouble finding the right answers to those dumb interview questions in your one-on-one with a potential employer this app will be your guide. It provides you with over 600 detailed flashcards with candidate questions, behavioral questions, work history questions, company questions critical thinking questions and more expert content developed by HR experts from Fortune 100 companies. Price: $0.99
This app features a flash card that helps you prepare for your job by posing questions and providing suggestions to help you answer tough questions. It also includes features to favorite a card, ignore a card, shuffle, and search. Price: Free
Minimal Folio lets you show off your portfolio including images, videos, and pdf files. You can also manage multiple portfolios, batch import from photo albums, cloud sync to multiple devices with Dropbox, and transfer files with iTunes. Price: $0.99
PrintCentral Pro is a printing app that lets you print your resume to any wireless printer remotely over 3G or Wifi. You can view, store and print email, documents, files, attachments, photos, contacts and web pages and is perfect when you need an extra copy of your resume in a hurry. Price: $8.99
While these apps are surely not going to get you that job, they go a long way in helping you find vacancies in your area of interest, apply and prepare for the interview.
Want us to review your Android app? Send us your details using the Submit for Review page.