Although many people were anticipating the iPhone 5 this season Apple came up with the Apple iPhone 4S on the floor. Packed with some exciting and beautiful features this device is sure to become your dream device. In this post, let's take a look at the top 10 powerful features of the iPhone 4S.
10 Powerful Features of the iPhone 4S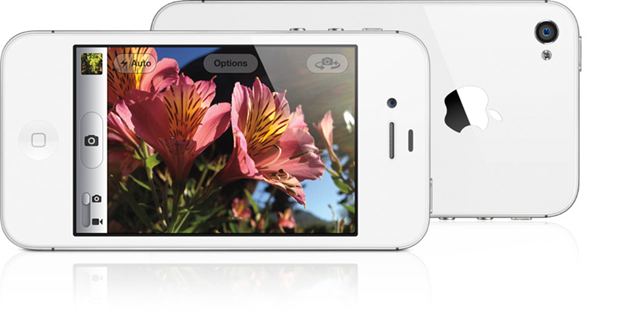 Camera
iPhone 4S gives you a premium option with its 8 MP camera that has a recording capability of 1080p. The picture quality of this camera is further accompanied with some great tools and hardware. The availability of the Image Signal Processor, IT filter, CMOS and much improved lens can get you the most vibrant and quality images for your handset.
Processor
It has got double the power as that of the iPhone 4 that is made possible due to the 1 GHz dual core processor. It has further increased the graphical power capabilities due to the enactment of GPU along with the A5 chip.
iOS 5
This new operating system supplies you with features you have never seen in the past. It gives space for notifications, iCloud, Newsstand, iMessage and Reader. An excellent feature which is also available in the iPhone 4S is Find my Friends.
Display
The iPhone 4S has got a IPS TFT LCD LED backlit screen 3.5 inches in size and the screen offers you a contrast ratio of 1.5:1. It is a multi-touch display with resolution of 960 into 640 pixels. It is also popularly called the Retina Display.
Battery
The iPhone 4S battery boasts of offering you 40 hours of music, 14 hours on 2G, 8 hours on 3G, 10 hours of video, 9 hours on Wi-Fi and 6 hours of browsing.
FaceTime
This provides you the much affordable option of video chatting and interacting with friends. This feature further allows the owner to attend and organize business meetings. Offering the seamless options, it works well in both of landscape and portrait views.
Siri
This is an excellent feature for your iPhone 4S which offers you voice control for your activities. Right from sending a message to making a call or even searching on the internet search will be much easier.
Antenna
Apple has taken a great leap in providing you with two antennas to make sure you are getting the best and most comprehensive signal strength. At the same time, you will enjoy a better internet connection and browsing.
iMessage
Similar to the BlackBerry Messenger, Apple has tried its best to offer iMessgae which will allow you to share videos, photos and messages with your loved ones. You also have the options of conversation syncing, secure encryption and knowing the present status of typing or delivery of the messages.
Apple has launched its latest version of iPhone 4S with iOS 5. You get a number of exciting features like Siri, improved processor and graphics, camera pixels and above all; the excellent option of FaceTime to chat with your friends and family members.
Author Bio
I am Russel Brown from Test4Prep Looking for Test4Prep exam assistance? Take benefit of Test4Prep self-paced Tibco Certifications training material and clear your IT certification on first attempt.