The coronavirus is impacting us all in more ways than we thought possible. With social distancing and self-quarantine measures in place, it is easy to slip into a gloom. If you're an Apple fan, there's something to be excited though. The company has unveiled the latest lineup of iPad Pros that claims to be faster than most PC laptops, has pro cameras, and one that can be used with touch, pencil, keyboard, and trackpad. Here's more on the new 2020 iPad Pro.
New 2020 iPad Pro Features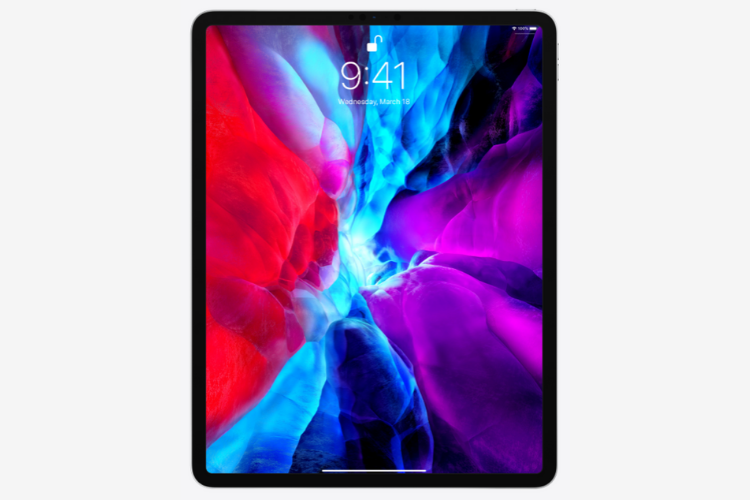 Liquid Retina Display
The new 2020 iPad pro features an edge-to-edge Liquid Retina display. This gorgeous display sports incredibly advanced technologies like ProMotion and True Tone. The result is you get an immersive experience with stunning responsiveness making it the world's most advanced mobile display yet.
Pro Cameras
The biggest highlight of the new iPad Pro model is the revised camera setup. There is a 12MP wide camera and a 10MP ultra-wide camera that can help you capture stunning photos and 4K videos, edit and share them too!
Plus you can scan a document, sign it or mark it up with an Apple Pencil and share it.
The front-facing TrueDepth camera lets you securely access your iPad Pro via Face ID. Plus, you can also use the cam to turn yourself into an Animoji when chatting with friends, Facetiming them or when capturing selfies.
Combine the pro cameras with the built-in studio?quality microphones and four speakers, it is even possible to set up a filmmaking rig.
LiDAR Scanner
LiDAR (Light Detection and Ranging) is a scanner used to measure the distance to objects in the environment using low power laser reflections. On the iPad Pro, it can measure objects up to 5 feet away. The use of this technology on the iPad Pro is expected to benefit Augmented Reality apps. Developers using Apple ARKit will be empowered to create more powerful apps using this tool. It will also make the Measure app faster and more accurate.
Processing Power
The new Apple tablet is powered by the latest A12Z Bionic chip. This makes the iPad Pro so fast that it even outpaces most PC laptops available today. The 8-core graphics processor will make graphics-intensive tasks like 4K video editing and 3D designing smooth and fluid. It will also bring a dash of realism while playing high res games.
Magic Keyboard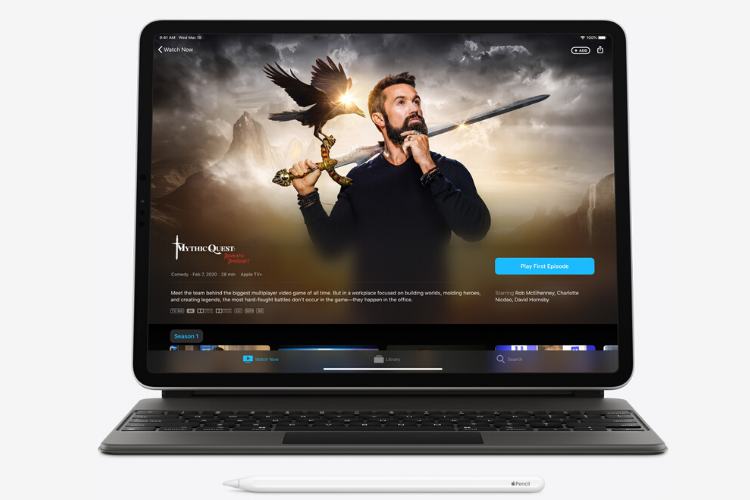 Apple has also unveiled a Magic Keyboard with a built-in trackpad that is fully empowered by iPadOS 13.4. The contextual trackpad appears only when you need it and transforms into a tool you need depending on the content you are pointing to. You'll find it ideal for doing things like editing spreadsheets and selecting and editing text and other objects on screen. The trackpad also supports Multi?Touch gestures like swiping to go home and switching between spaces.
When it comes to the keyboard, you'll get a full-sized keyboard with back-lit keys that promises to deliver the best typing experience ever on iPad. It has individual hard keycaps and a 1mm scissor mechanism for delivering a responsive, comfortable, and quiet typing experience. The keyboard has a floating cantilever design that lets you magnetically attach the iPad Pro and adjust it to get the ideal viewing angle (up to 130 degrees).
Connectivity
The new Pad Pro is designed to work like a mobile workstation. Its USB?C port lets you connect to different accessories, like a camera, external drive, or display. Wi?Fi and LTE are faster than ever, allowing you to stay connected everywhere. You can also print, project, and send files wirelessly.
Other Features
The 2020 iPad Pro has room to magnetically attach the Apple Pencil to its body and pair and charge it wirelessly.
Weighing just over a pound, the iPad Pro is still a thin, lightweight device, promising to deliver a battery life of up to 10 hours.
Tech Specs of New 2020 iPad Pro
Capacity: 128GB; 256GB; 512GB; 1TB
Weight: 471-473 (11-inch model); 641-643 (12.9-inch model);
Display: Liquid Retina display
Resolution: 2388 x 1668 MP (11-inch); 2732 x 2048 MP (12.9-inch)
Chip: A12Z Bionic chip with 64-bit architecture
Camera: Wide: 12MP, ƒ/1.8 aperture; Ultra Wide: 10MP, ƒ/2.4 aperture, and 125° field of view
Video: 4K video recording at 24 fps, 30 fps, or 60 fps
Speakers: Four speaker audio
Microphones: 5 studio-quality mics for calls, video and audio recording
SIM Card: Nano?SIM
Sensors: Face ID; LiDAR Scanner; 3-axis gyro; Accelerometer; Barometer; Ambient light sensor
Battery: Upto 10 hours
Ready to Buy the 2020 iPad Pro?
If you believe that the new iPad Pro might lift your spirits up in the midst of the doom and gloom caused by the coronavirus pandemic, you can order the new iPad Pro today from Apple's site or from Amazon.
The 11-inch Wi-Fi variant of the iPad Pro starts at $799. It is $949 for the Wi-Fi + Cellular model.
Buy the 11-inch iPad Pro on Amazon
The 12.9-inch Wi-Fi only model starts at $999. It is $1,149 for the Wi-Fi + Cellular model.
Buy the 12.9-inch iPad Pro on Amazon
Both models are available in silver and space gray.
The Magic Keyboard will cost you an extra $299 for the 11-inch iPad Pro and $349 for the 12.9-inch model. It will become available for sale in May 2020.