What's better than picking up a brand new pair of powerful earphones and paying less for it. That's what you're going to get when you buy the all new 2020 Powerbeats wireless earphones. These latest earphones take a leaf off the $250 wireless Powerbeats Pro, while keeping the price tag at just $149. If you're a big fan of the Powerbeats lineup, this is a great time to pick up the latest edition of the earphones. But before you do that, check out what the Powerbeats wireless earphones have to offer.
Key Features of the 2020 PowerBeats Earphones
Wireless earphones
Offers up to 15 hours listening time
5-minute fast charge
Sweat and water resistant
Compatible with iOS and Android devices
Extended Bluetooth range
Integrated on-ear controls
Priced at $149
Colors: Red, White, and Black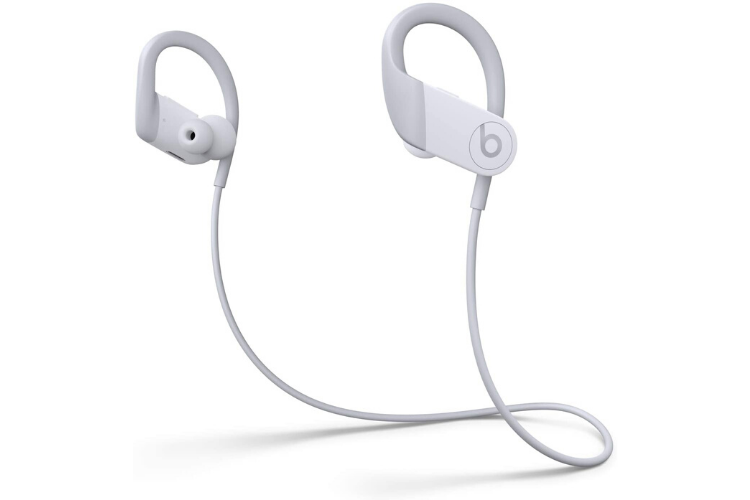 Powerbeats at a Great Price
The new Powerbeats is a big upgrade over its predecessor, the Powerbeats3. Yet, it is priced at just $149 compared to the $199 price tag of the Powerbeats3.
Features and design
The new 2020 Powerbeats is designed with the Apple H1 chip to deliver a powerful performance.
It sports adjustable earhooks to help you secure a great comfortable fit for your ears. It also has a reinforced design for sweat and water resistance, making it a great option to take with you on your workouts.
Sound
Every earphone must have a solid design and a good fit, but what matters most is the sound quality. The new Powerbeats takes inspiration from the Powerbeats Pro, delivering pure sound reproduction, enhanced clarity, and dynamic range.
On ear Controls
When it comes to the controls, you get total control over your audio directly from the earbuds. The b button on the right earbud lets you play/pause, change tracks, and take calls. The two-way volume rocker lets you easily turn the music up or down. You can also go hands-free with Siri if you own an iOS device. The earbuds also support other voice assistants on a variety of compatible devices. Just long press the b button to find them. The left earbud toggles between power and pairing.
Battery Life
The battery life on the new earphones are better than the Powerbeats3. You can enjoy up to 15 hours of listening time and with Fast Fuel technology, you can get an additional hour of playback with just 5 minutes of charge.
Connectivity
The new 2020 Powerbeats is loaded with Class 1 Bluetooth technology, allowing for an extended range and fewer dropouts. A speech-detecting accelerometer and dual-beam forming microphones helps filter out external noise so your voice can be heard clearly.
The earphones are also easy to set up. You just power them on and hold them near your phone. They will then automatically connect to your other connected devices like your tablets or smart speakers.
Audio Sharing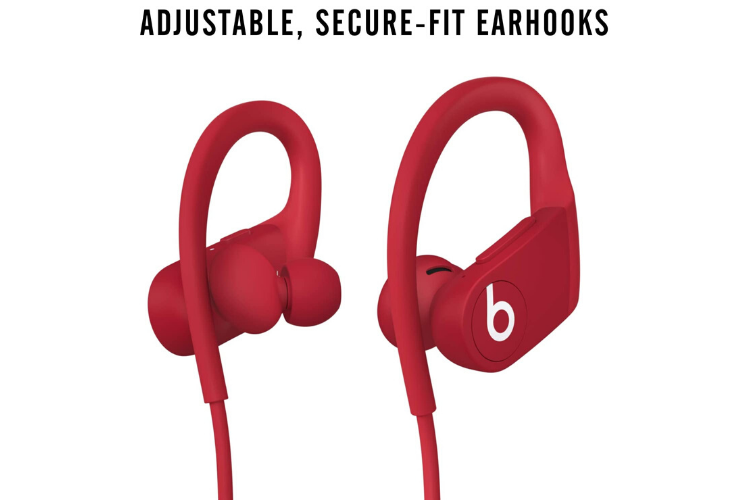 The new Powerbeats allows for Audio Sharing on your Apple device. This is a feature that lets you wirelessly share audio with any other pair of Beats headphones or AirPods. You can share a song, podcast, or even a movie. Just bring the second set of headphones near your Apple device and connect it with a tap. Then, just listen together.
Price and availability
The all-new Powerbeats by Beats is available on Apple.com and on Amazon. You can take your pick from a Red, Black, or White set for $149.
Note: When you purchase something on our website after clicking links in our articles, we may earn a small commission. Read our affiliate link policy for more details.