It may be next to impossible for an ordinary kid from a small town in India to visit Disneyland, or be part of a culture completely different from his/hers. Thanks to Facebook, the doors to world's that never been seen before are now open for all. Facebook pages is not just a doorway for companies to promote products, but is also a paradise for those seeking to share their love and passion for things that are beyond their reach. Here's a look at 7 hard to resist Facebook pages that are a boon for fans of fashion, food, sport, and technology.
7 Hard To Resist Facebook Pages
Dior, which claims to be the ultimate symbol of elegance, excellence and luxury has one hard-to-resist Facebook page. With mini films displaying the inspiration behind the designs, free song downloads ( Duran Duran for one), and a wall filled with Dior exclusives, it's no wonder that there are over  915,000 likes.
With over 23, 189,000 likes, the Disney Facebook page is something that brings out the kid in all of us. Movie news, wallpaper downloads, and wonderful Disney tidbits, this is definitely a Facebook page that will keep you engaged forever. One little wall post reads
"Twinkle twinkle, little bat
How I wonder what you're at?
Up above the world you fly
Like a tea tray in the sky." – Disney's Alice in Wonderland
Join the best English football club along with 13,888,163 fans, get your customized Man Utd. shirt with your name and number, buy the team kit and more on this really cool fun Facebook fan page.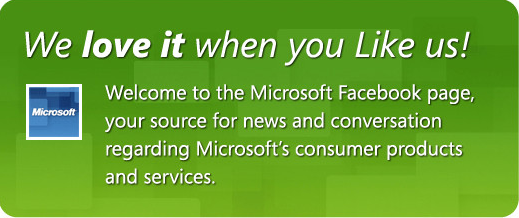 With a pretty modest number of likes(649,049), but tons of information on various Office products, interesting games info and contests, this page has something for everyone.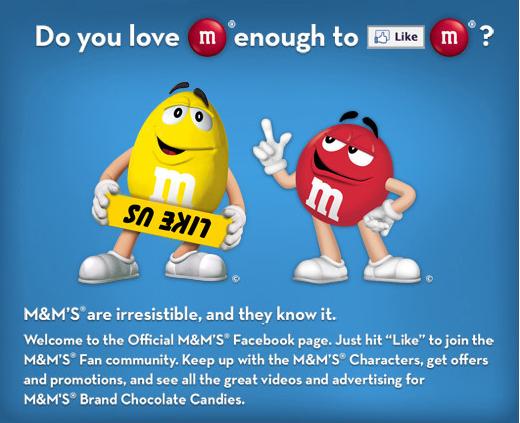 If it's hard to resist M&M's then it's just as hard to resist liking this page.  With over 2,203,863 likes, this Facebook page has amazing contests, candy-related games, fun things to do, and sweet bits of information that will have you entertained thoroughly. Here's a little limerick I found sweet!!!!
There once was a spokescandy named Yellow,
Whose friends thought he's mellow.
His pals have disappeared,
and he did fear
He'll never see them again to say hello.
With an amazing 18,984,530 likes, Red Bull's impressive page has videos on sport, red bull games, mobile apps, and a web TV that will keep you charged the whole day through.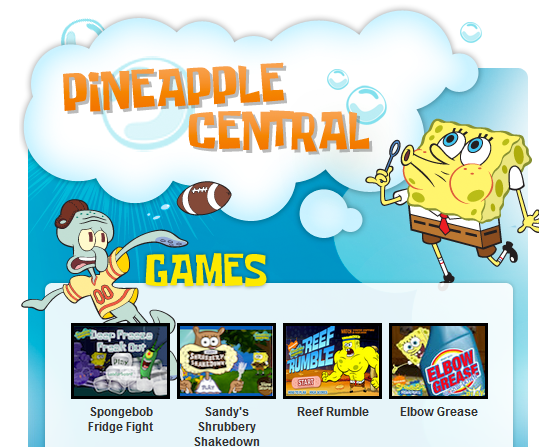 Join 21,889,748 fans to enter contests, play games, watch videos, take a quiz, and do fun stuff everyday with SpongeBob, a character you just can't help but love.
Do you know a Facebook page you can't resist? Share it with us using our comment's form.