Are you a fan of online poker? If so, you're probably interested in an app that allows you to play from anywhere. In this modern era, all players want the power of mobile. To meet demand, many venues have worked to produce apps that allow you to take your games on the go. But which one has the biggest selection of high-quality games for you? Though it can be hard to figure out which app gives you the most bang for your poker buck, never fear. We've got the answer.
Pick Your Poker with Cash Games & Special Features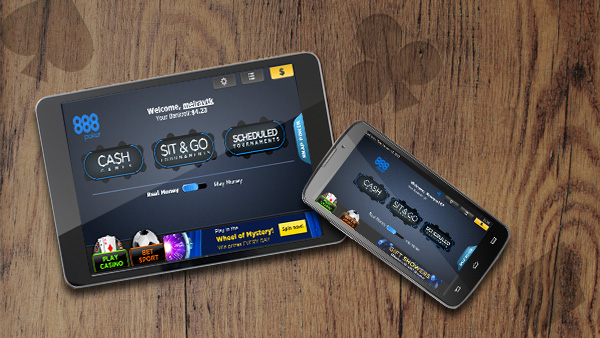 Image Credit: 888poker
Being able to pick and choose how you play on the go is essential in today's busy world, and every poker enthusiast needs an app that delivers a wide variety of options. If you've been craving a portable venue to cater to your every gaming whim, look no further than the mobile app from 888poker. This app gives you access to all sorts of popular poker games as well as some features that aren't available at other sites.
No matter which game you prefer, you can hone your skills with 888. Of course, you'll get the standard variations, too, with Omaha, Omaha Hi, Omaha Hi-Lo and Seven-card Stud games all there for you to enjoy, and cash games starting at just a penny. Low buy-ins mean you can play at any time, as the risk factor stays low and the fun factor continues to soar. There are also games available 24 hours a day, seven days a week.
If you're crazy about poker, this is the app for you. With all the most popular types of games, 888poker allows you to be yourself and play the way you want. You can practice different styles of play, becoming the kind of player you've always wanted to be — what could be more exciting than that?
888poker also offers special features to go along with their wide variety of games like SNAP Poker. SNAP is the fast-fold style of poker wherein integrated software allows you to fold instantly and get new cards. That's especially useful if you're in a time crunch or can't wait to get your new hand. Joining a SNAP game on the app is easy. Since there are options for both cash games and tournaments, you don't have to sacrifice your preference for quicker play. Just select your buy-in, join your game of choice, and you'll play SNAP in no time flat.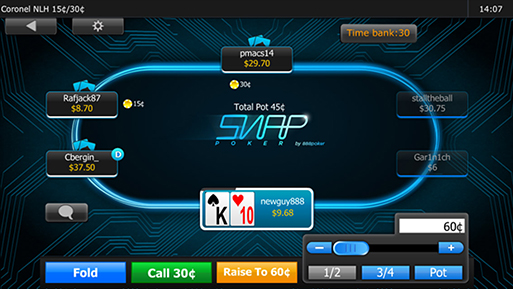 Your Best Bet for All Types of Tournaments
Not only do you have access to all the cash games you could ever dream of, but the app also gives you a wonderful assortment of tournaments. If you're not a tournament person, you may find your mind changed by the sheer number of options available at 888poker.
Tournaments are an excellent way to get your feet wet doing something new, and you can choose the type you want to play in as well. If you feel daunted by taking on a tournament for the first time, there are a few tips and strategies you can follow to make the experience more relaxed and enjoyable for yourself, such as learning about the game beforehand and choosing a low-stakes tournament to take the pressure off.
888poker has beginner-friendly tournaments as well as advanced options, in both Sit & Go style and Multi-Table style. Sit & Go tournaments begin when enough players come to the table to fulfill the required head count. These games may be better for beginners, as they allow you to focus your energy and time on a single table.
The plays and structure don't vary widely between games, and you can fall into a rhythm as you like. However, once you learn the basics, you can up the ante by playing multiple games at a time. It's generally considered easier to win money with Sit & Go tournaments, though the payouts might be lower.
Multi-Table Tournaments (MTTs) are generally considered a bit more advanced, as it takes more time and attention to play through multiple tables.
These tournaments begin at a specified time, no matter how many players enter, and they last much longer. A lower percentage of the players will be able to cash out, which means the payout is higher if you win — which you can, with practice.
888poker also has another trick up its sleeve: The increasingly-popular BLAST variation of the Sit & Go tournament. BLAST is a four-player tourney wherein four players complete for a random prize pool of up to 10,000x their original buy-in.
Keep in mind that BLAST games are only available on the downloadable version of the 888poker app, not the web app or no-download mobile versions. And though you can download the 888poker app on any Android or Apple mobile device, including tablets, remember that tournaments do take time.
Also, keep in mind that some phones are better than others to play games for extended periods of time, so check out the best smartphones for gaming if you need some ideas of which device would be best for tournament play.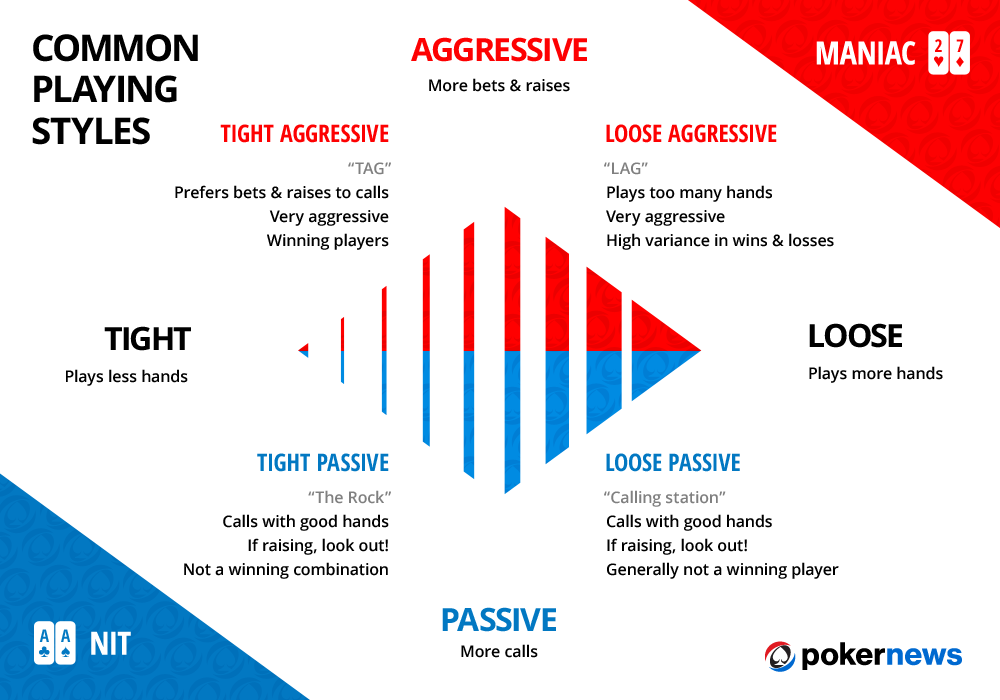 Infographic Credit: PokerNews
Beyond Poker with Casino Games & Slots
Poker is wildly exciting, but even the most fascinating games can get repetitive if you play them all the time. 888 knows this, and that's why they've incorporated a whole host of gaming options that go beyond poker. These social casino games seem to keep on growing in popularity, with the market constantly expanding due to new innovations and technology available to developers.
Blackjack and roulette, two examples, are both available with the app, which also has a wide variety of online slots. Slots are the most popular type of social casino game played today, and you won't miss out on the action when you play with 888poker. You can even make sports bets with the app, choosing between popular pastimes like basketball, football and horse racing to make your wager.
There's something for everyone here, so don't be shy about trying new games or developing your skills at old ones. 888poker makes it easy from a simple yet sophisticated app interface. You can even use your existing account balance to bet on any other casino games so that you don't have to switch apps or make new deposits to your bankroll at inconvenient times.
Guides and Resources for the Discerning Gamer
888poker commits to giving players everything they need to have a good time. They know that new players don't come in as professionals, and even experienced gamers need a little help now and then.
That's why they give you access to gaming guides and strategy books that help explain the game and make you more equipped to handle the competition. You'll be able to learn about all the different games and the basics of how to play them.
You'll also get to learn tournament basics and general tips for how to succeed. Once you've gained traction, you'll be able to move on to the in-depth guides that outline more advanced strategies. Such an extensive library of information can help you to advance in the world of online poker and turn yourself from zero to hero as quickly as you want.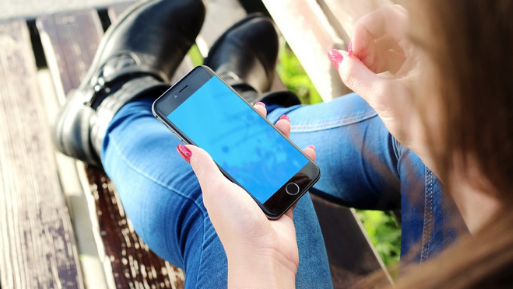 Image Credit: Pixabay / Public Domain
Conclusion
Online poker isn't the simplest thing in the world to master, but these easy-to-absorb resources break it down into bite-sized chunks of information and make it less complicated and more fun. Meanwhile, the extensive collection of games and variations available on the app make 888poker your go-to source for online gaming wherever you go. If you're ready to have a great time on the run, why wait? Download the app and get started today.