Entering special characters such as foreign currency symbols, fractions, and emoji in Windows 10 isn't very intuitive, thanks to the nature of most physical keyboards. Thankfully, Windows 10 option has an onscreen touch keyboard that you can easily pull out to do the job for you. Don't worry, the touch keyboard also responds to mouse clicks. Let's take a look at how you can make use of this hidden keyboard to quickly access symbols, emojis and special characters.
How to Quickly Access Symbols, Emojis, and Special Characters in Windows 10
If you are using a touchscreen enabled Windows device such as a Windows tablet or a Windows PC in tablet mode, the keyboard will naturally show up automatically when you are indicating that you want to type into a text box. In a conventional PC that does not have a touchscreen, here's what you need to do:
1. Right-click an empty space on the taskbar and select Show touch keyboard button.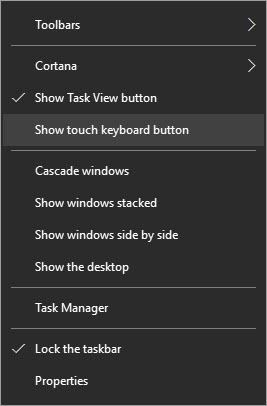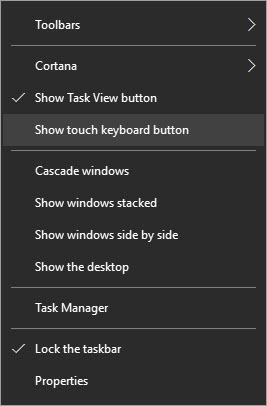 2. A new button will be added to the left of the clock on the notification area in the taskbar (the bottom right corner of the screen).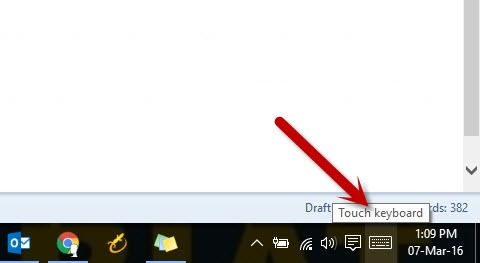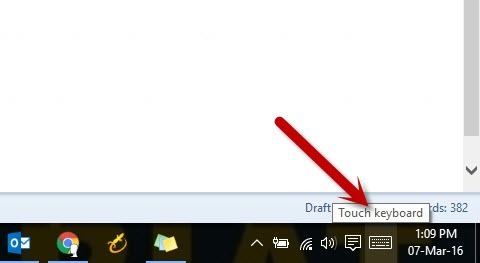 3. Click the button and the hidden onscreen keyboard will slide up from the bottom of the screen.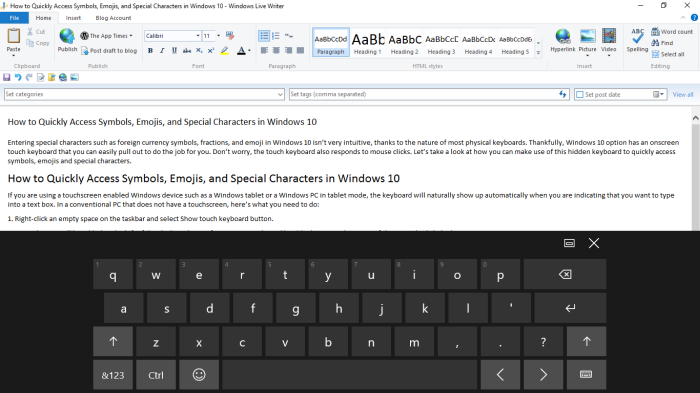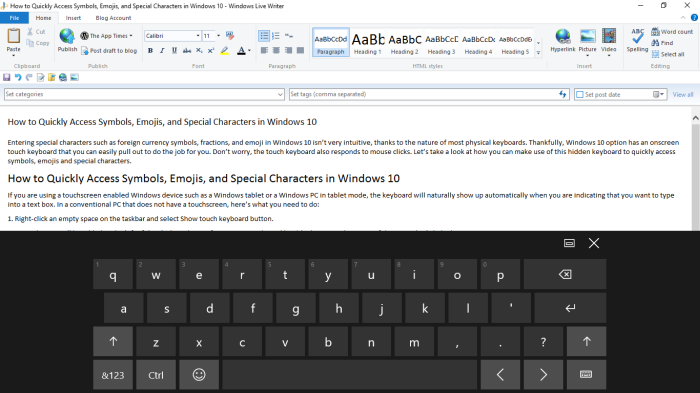 4. Now you can easily add a symbol, emoji or special character.
You can long press any letter to see variations of that letter such as one with accents.
You can long press the smiley icon to bring up the emoji collection on the keyboard. You can click the arrow buttons on the far left of the keyboard to access additional layouts and emojis.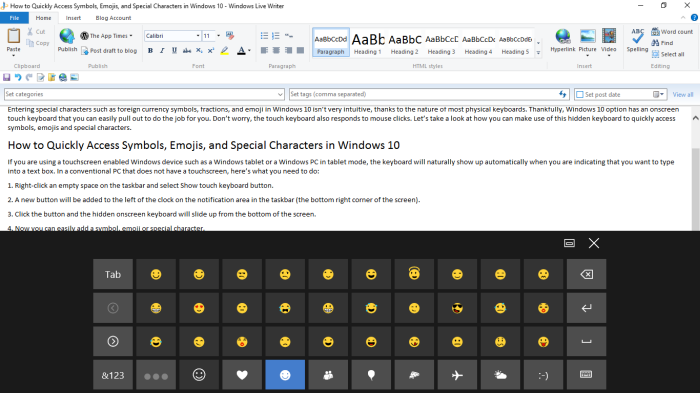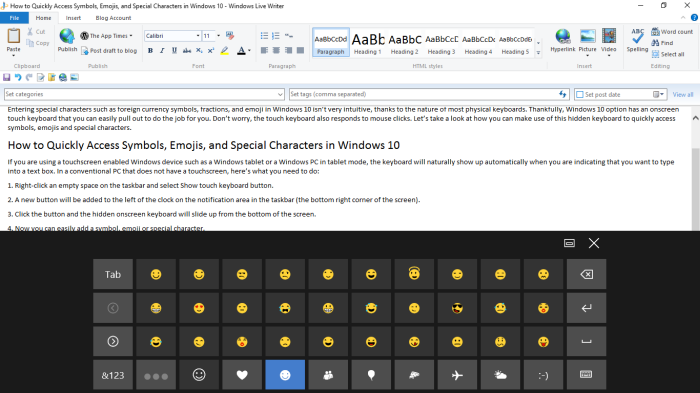 Click the &123 key to access the symbols keyboard layout. Then long press the symbols keys to access additional options. For example, when you long press the 1/2 symbol you can see 8 extra fraction types.
To navigate away from the keyboard, click anywhere outside the keyboard and you can resume typing on your physical keyboard.
For more Windows 10 customization and tips, be sure to check out this post.