Hidden object games are a whole world of fun. If you've had your share of fast paced action games and want a change of pace, hidden object games are the perfect choice. These games offer great value in gameplay. But they also test your skills of concentration and observation, enabling you to see things in a way you never thought possible. We previously covered hidden object games for Android, so here are some fun hidden object games for Windows 10.
Fun Hidden Object Games for Windows 10
The Blacklist: Conspiracy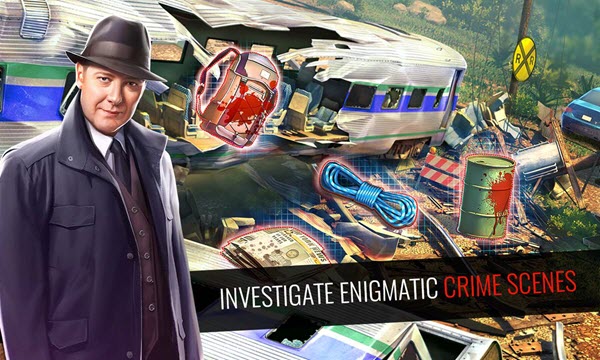 If you're a big fan of the hit television series The Blacklist, chances are, you're gonna want to play this title from Gameloft. This is a crime fighter featuring many of the TV show's characters and dialogues.
Once criminal now turned crime fighter Raymond Reddington takes you through a series of cases to find clues to the game's mysteries. You interrogate suspects, examine contradictions in their statements and look for items that will help you put the pieces of the puzzle together to solve the crimes.
True to most hidden object games, there are mini games tossed in as well that provide a good diversion and additional help in solving the mysteries.
The Blacklist: Conspiracy has a fantastic storyline and is a fun entertaining game that will help you pass off the time. Click the link below to download the game on your Windows 10 device.
Mind Snares: Alice's Journey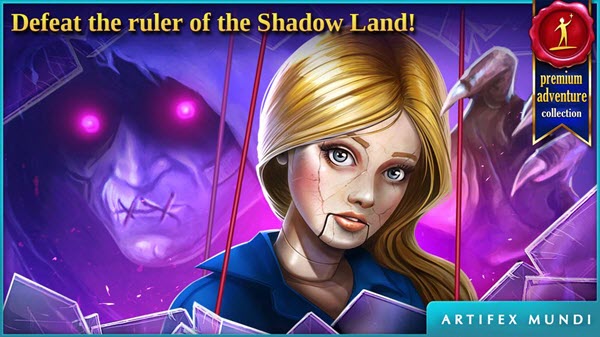 Yet another fantastic game from Artifex Mundi is Mind Snares: Alice's Journey. When Alice's car breaks down and plunges into a river, she finds herself trapped in a strange world made up of her memories, dreams and nightmares. Shadow, a mysterious figure who lives in this world forces Alice to face her deepest fears. In order to escape it Alice must locate 4 magic totems that will help her build a bridge back to the real world.
Alice's Journey is one fraught with plenty of challenges and twists and turns and how she escapes that psychedelic world depend entirely on your puzzle solving capabilities.
Deadly Puzzles: Toymaker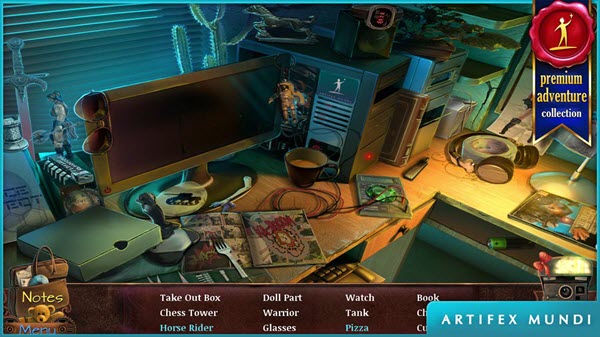 Artifex Mundi are the kings of hidden object games. In fact, you could play all of their hidden object games and enjoy them equally. This list features one such who-done-it thriller Deadly Puzzles: Toymaker. In the game, you are required to track down a murderer called the Toymaker by finding clues in hidden objects.
Artifex takes a two-pronged approach to the game. You can play a casual mode where your hint-meter recharges rather quickly and visual clues appear more often. Tapping on incorrect items don't cost you either.
If you're up for a bit more challenge, turn to the Expert mode where hints are hard to get and you face penalties for tapping on a lot of incorrect items.
You can try the free version of the game and then complete the purchase via IAPs.
The Great Unknown: Houdini's Castle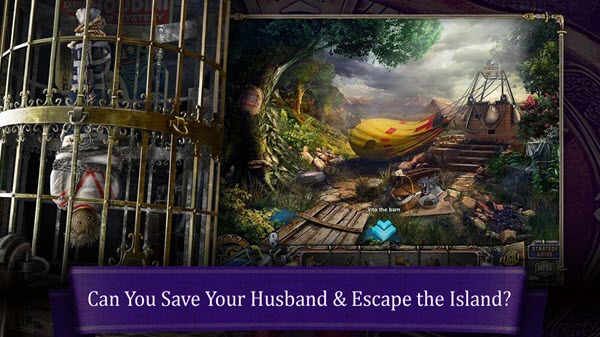 The magic and mystery of the greatest magician that ever lived, Houdini will never fade away. And when a hidden object game involving the great man surfaces, its impossible to ignore. In The Great Unknown, you find yourself caught in a thrilling mystery when your plane crashes on an unchartered island. You recover from the crash to discover that your husband is kidnapped by a madman.
Turns out the madman is Houdini's adopted son. He needs to find out the secret of the Chinese Water Torture Cell magic trick to save his girlfriend. It is up to you to discover Houdini's greatest trick ever to save your husband and escape the island to safety.
Houdini's Castle features lots of rare videos and historical documents that offer a glimpse into the world of the master magician himself. Houdini's Castle is well worth the gameplay despite the short game play and it comes cheaper than most hidden object games, so go ahead and check it out.
Royal Trouble 2 HD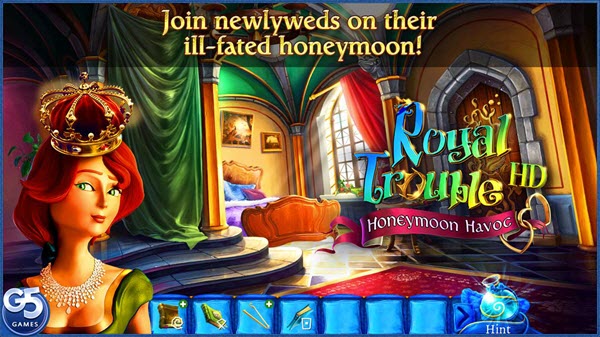 All hidden object games don't have to be dark and mysterious. They can be hilarious too. That's what G5 Entertainment are offering in the sequel to their first game, Royal Trouble.
Newly wed couple Loreen and Nathaniel are excited to spend their honeymoon in Merry Castle. A castle that is famous for its rollercoasters and magic tents.
Only trouble is the castle is a trap that will land the royal couple in a soup. It will also test the bonds of their love and relationship. Your job is to help them explore the castle, discover hidden items, solve quests and even save other captives in the process of escaping the castle.
Royal trouble has adorable characters, humorous mysteries and a good dose of romance to keep you wholly entertained. So do check it out if you want something more lighthearted to play.
Zootopia: Crime Files Hidden Object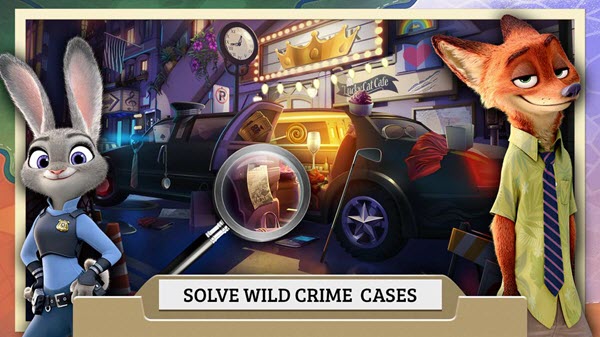 Carrying on with the light-hearted theme, our next title is Zootopia. This game is based on the Academy Award winning Disney movie Zootopia. In the game, you team up with police officers Judy Hopps and Nicke Wilde to solve a number of crimes that are plaguing the city.
There are 6 cases to solve in the game. As always multiple puzzle are available. You must use your skills to find clues to the hidden objects, analyze them in the crime lab and eventually nab the culprits.
Zootopia: Crime Files Hidden Object is a fun game to pass the time. If you're a fan of Disney, I'll bet you won't be able to resist checking this one out.
There are plenty more good Hidden Object games in the Windows Store. In fact, I would recommend you check out all HOG games from Artifex Mundi. They are my favorites. If you've got a favorite game we missed out in this list, do share them with us in the comments!