There's no doubt that PowerPoint is a fantastic application for delivering powerful presentations to impress your audience. Me, I just have one BIG problem. I want to get things done quickly and being no expert, find myself spending way too much time, selecting a theme, designing the presentation, choosing the right colors or selecting the right effects to make the presentation attractive and compelling. Well, recently I came across a nifty add-in for PowerPoint that helps me get the right look for my presentations, with the minimum fuss! It's called VisualBee and is free to download, but you do need to sign up and create an account (takes about a minute) before you can get going.
VisualBee does two important things, and does it pretty darn well.
1. It looks through your content and incorporates appropriate graphics and design
2. Finds and picks images from the VisualBee gallery to insert into your slides
You can also share your presentation directly from the PowerPoint Ribbon with your own customized message!
How VisualBee Works
1. Download and install the VisualBee EXE file.
2. Open the PowerPoint presentation you're working on. VisualBee will request you to create an account. Enter the required details and confirmation code and you're ready to get started.
2. When you're done with the preliminaries, take a minute to check out the options available in the VisualBee tab on the PowerPoint Ribbon.

3. To get working on your presentation, on the Enhance group, click Enhance Presentation.
4. An Enhance Presentation window will be displayed. Select a style from the categories available.
5. Sit back and watch your presentation unfold!
This was before.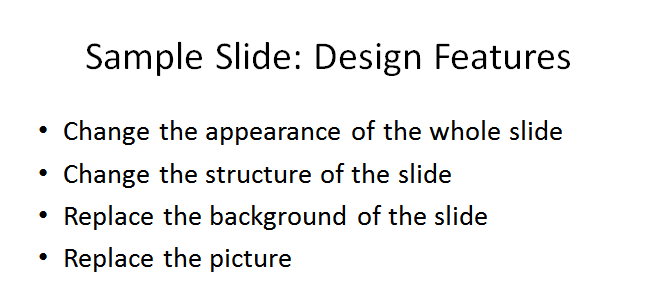 6. Click Save Presentation to see the results. At this point you can even share the presentation you created. Else, click Exit.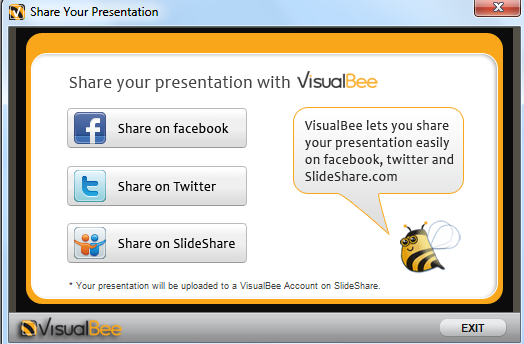 Here are two variations of the slide.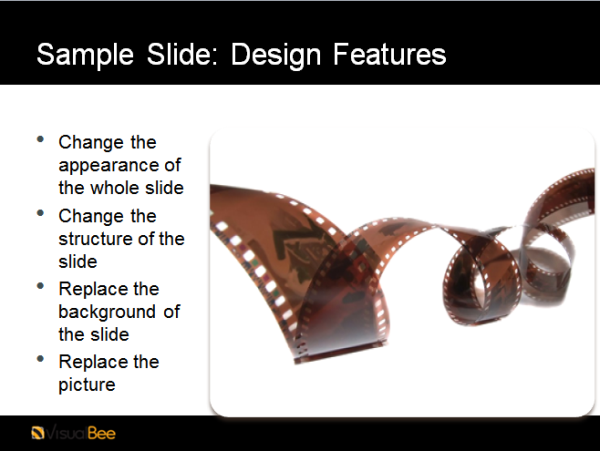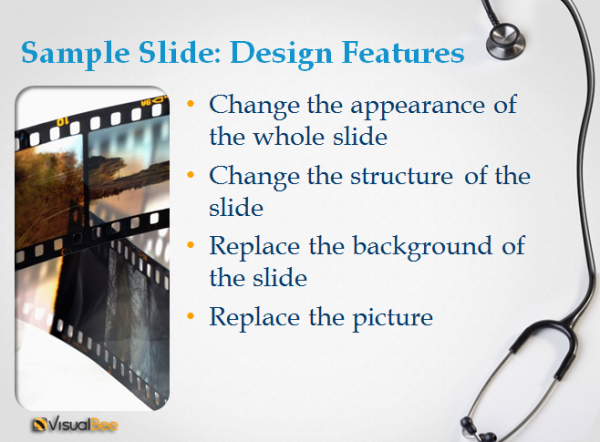 You can also select specific slides that you enhanced and make further enhancements by clicking Re-Enhance Slides.
Visual Bee comes with two plans; a free plan which gives you access to 50 free templates and over 3000 original images; and a  premium plan which costs about $9 a month or $75/year with more features!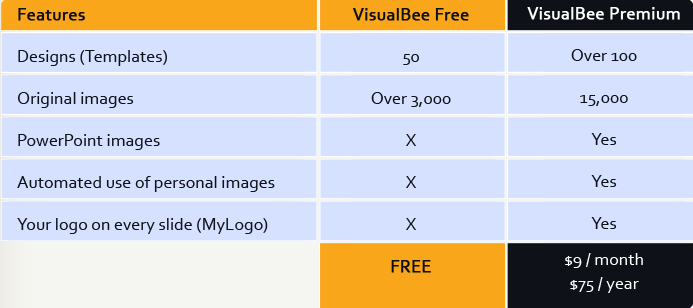 So, if you spend quite a bit of time preparing presentations on Microsoft PowerPoint, you'd do good with help from VisualBee. It's easy-to-use, has useful templates and images to help you give your presentation slides a WOW factor, and best of all, it's a big time saver, and its FREE.
I thoroughly enjoyed working with VisualBee and I'm sure you will too!!!
Download VisualBee, check out all its features, and tell us what you think.
UPDATE: 6/22/2012
PowerPoint Add-In VisualBee Installs the Dreaded Babylon Toolbar
Unfortunately, though, the good work done by the PowerPoint Add-In VisualBee gets undone even before you get started! After you download the VisualBee.exe file and run it, the installation wizard will throw up a pretty page welcoming you.
Click Next and there will be an option to choose whether you want to install the Babylon toolbar. You will of course choose not to and click Next again. Unfortunately the option is just a decoy and the toolbar gets installed anyway.
The next screen then asks if you wish to install the Video Saver toolbar. Unchecking this option doesn't help either!
The next thing you know, you know the toolbar has taken over your browsers wrecking havoc on your organized day.
Uninstalling the toolbar is not easy. If you have more than one browser installed on your PC, you will need to remove the toolbar from each of the browsers individually.
You can learn more about how to remove the Babylon toolbar here.