The Copy and Paste functions are something we use practically every time we work with some Office document. But have you noticed that when you use the paste functionality, the Paste Options pop up menu lingers on and refuses to go away? This is quite annoying and often ends up obstructing us from doing our work. If you want to get rid of the Paste Options menu in Word, Excel or PowerPoint, here's what you need to do.
Note: This tweak works on all Office documents including PowerPoint, Excel, and Word. And it applies to Office 2010, 2013 and 2016. For the purpose of this tutorial, the activity is performed in a Word 2016 document.
How to Get Rid of the Paste Options Menu in Word
1. Open a Word document.
2. Select the File tab and click Options.
3. In the Word Options dialog box, select the Advanced tab.
4. In the right pane, scroll down a bit to the Cut, copy, and paste section.
5. Uncheck the option that reads, Show Paste Options button when content is pasted.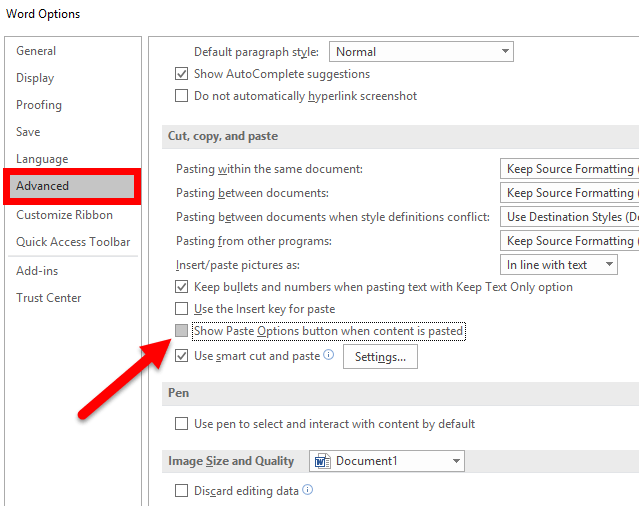 6. Click OK to exit the dialog.
That's it! The next time you open an Office document like Word, Excel or PowerPoint, the Paste Options pop-up menu will not bother you.
If you find this tip useful, be sure to check out more useful tips in our Word Tutorials Archives section.