Do you want to engage viewers who are watching your slideshow videos? As you can probably imagine, it can be challenging to grab the attention of viewers and make them interested enough to keep watching your slideshow from the first to the last slide. In this post, we share four valuable tips to engage viewers using slideshow videos.
Tips and Tricks to Engage Viewers Using Slideshow Videos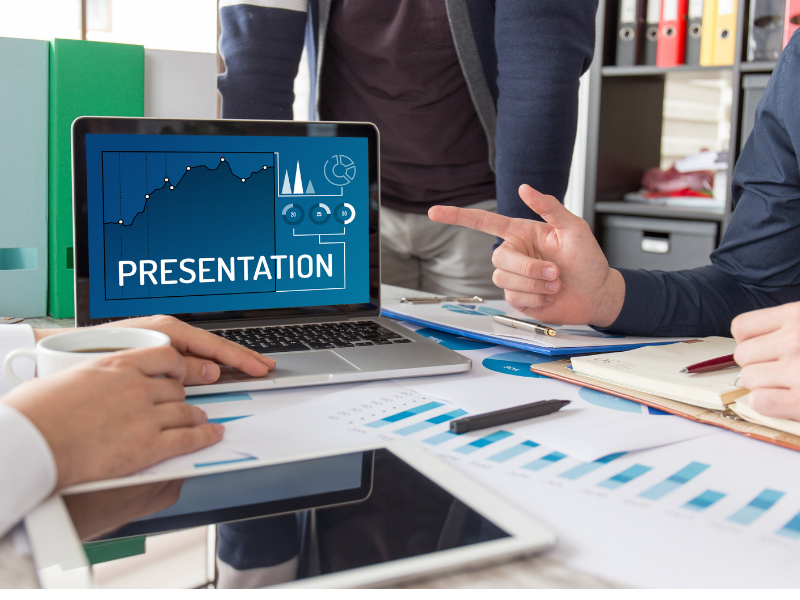 Use the opening slide to hook viewers
Most viewers will only spend a few seconds watching your slideshow video before they decide if it's interesting enough to stick around. Because of that you don't have time to waste, and should use the opening slide to hook viewers.
The type of hook that you should use will vary depending on the content of your slideshow. In some cases it is best to outline the benefits the video will provide, while in others a strong statement or a shocking statistic could pique the interest of viewers.
Keep the slideshow short
The shorter the duration of your slideshow video, the more likely it is that you'll be able to retain more viewers. That being said, you don't want it to be too short that you aren't able to deliver your message effectively.
Instead your focus should be on making your slideshow concise. Trim out any slides that aren't necessary or any points that may not be directly related to your message and the goal that you want to achieve.
Take advantage of the visuals in each slide
Ideally each slide should predominantly consist of visuals that 'show' viewers the point that you want to put across. People generally find visuals more interesting and captivating than text, and so using them will make your slideshow more engaging.
A good policy to follow is to limit each slide to a single point, and find a visual that illustrates it in some way. It could be a photo, graph, chart, simple infographic, or even a comic or illustration.
Set the tone and pace with background music
The music in your slideshow videos play an important role in its overall tone, and can provoke an emotional response. On top of that they can be used to set the pace of the slideshow based on the tempo of the music itself.
As you can imagine that makes it important to choose the right background music, and time it so that it resonates with your slideshow.
Naturally it is important that you structure your slideshow well, and customize its design so that it stands out. The software that you use will play an important part in that, and for example you could use Movavi Slideshow Maker (https://www.movavi.com/photo-to-dvd-slideshow/).
With a well-structured slideshow that uses the tips and tricks listed above, you should start to see an improvement in your viewers' engagement levels. After that it is just a question of tweaking your approach further, and trying to figure out what your audience responds to – and what they do not.