Pirates are a bad lot, yet they are irresistible! If you love pirates, strategic thinking and lots of action, get on board this delightful RPG Saber's Edge. (Price: Free)
Saber's Edge Gameplay
In Saber's Edge you put together your bad-ass pirate team and match colored stones on the board to create a chain to launch an enemy attack. The bigger your chain, the more powerful the attack and if you happen to be in luck and match some unique special stones, you can unleash a more fiery attack on your enemies.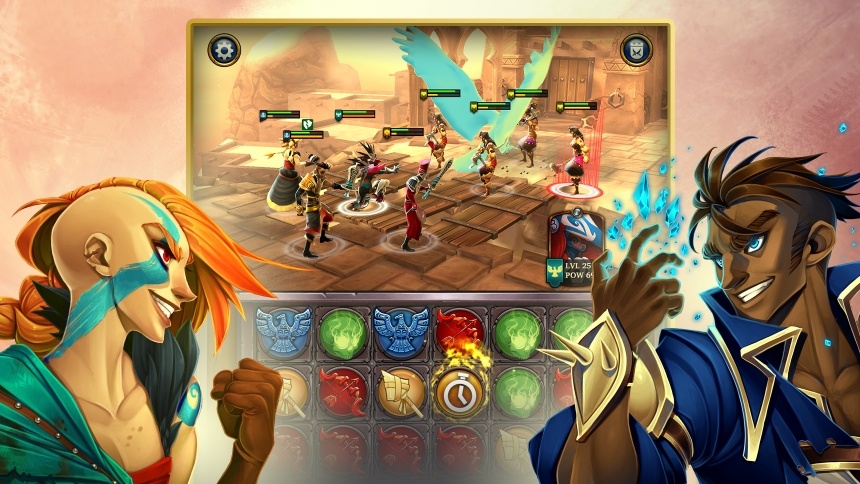 The enemies in this case are an evil empire who has an unstoppable army… well, only you can stop them so pick your warriors wisely and well, upgrade and equip your crew with weapons and gear, forge rare weapons to make your game characters even more powerful and enjoy battling the evil army in moving battlefields.
Apart from your kick-ass pirate team, you also have the advantage of summoning the gigantic beast, the kraken by matching its color on the board. Then simply sit back and watch it unleash its damage on its enemies.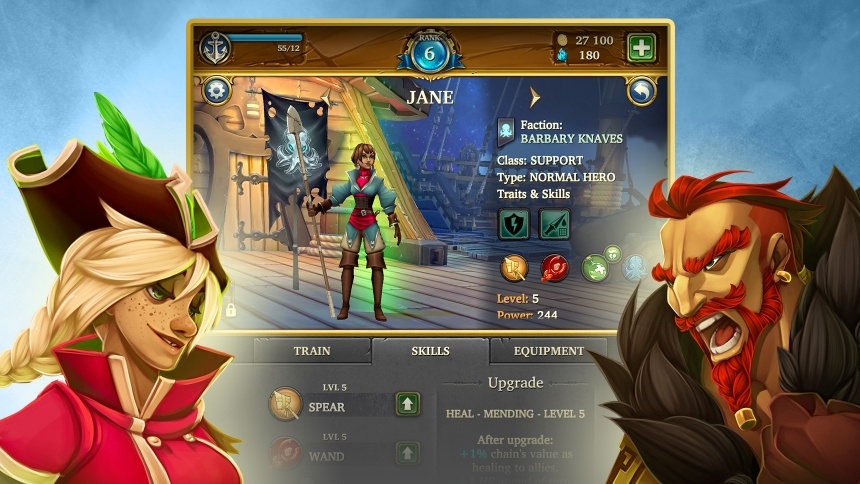 Saber's Edge offers special rewards when you play everyday. You can pick up armory, hero packs and join in special missions where you can earn more rewards. There's plenty of depth in the game considering the various character traits available, enemy types that challenge your team strategies and tons of big boss battles that will keep you engaged for hours.
Saber's Edge is a gorgeous looking game with beautiful characters and a great game environment. And it can be quite addictive once you get going. If you love to play strategy puzzle games with RPG traits, then check out Saber's Edge.