Hot on the heels of the Android Nougat Update for Sony Xperia Z, Sony has announced that it is rolling out the update for more devices. Xperia Z3+, Xperia Z3+ Dual and Xperia Z4 Tablet are the latest batch of devices that will be receiving the update. As with the Xperia Z, the rollout will be region specific. Owners of these devices will have to be on the lookout for the notifications on their devices starting today.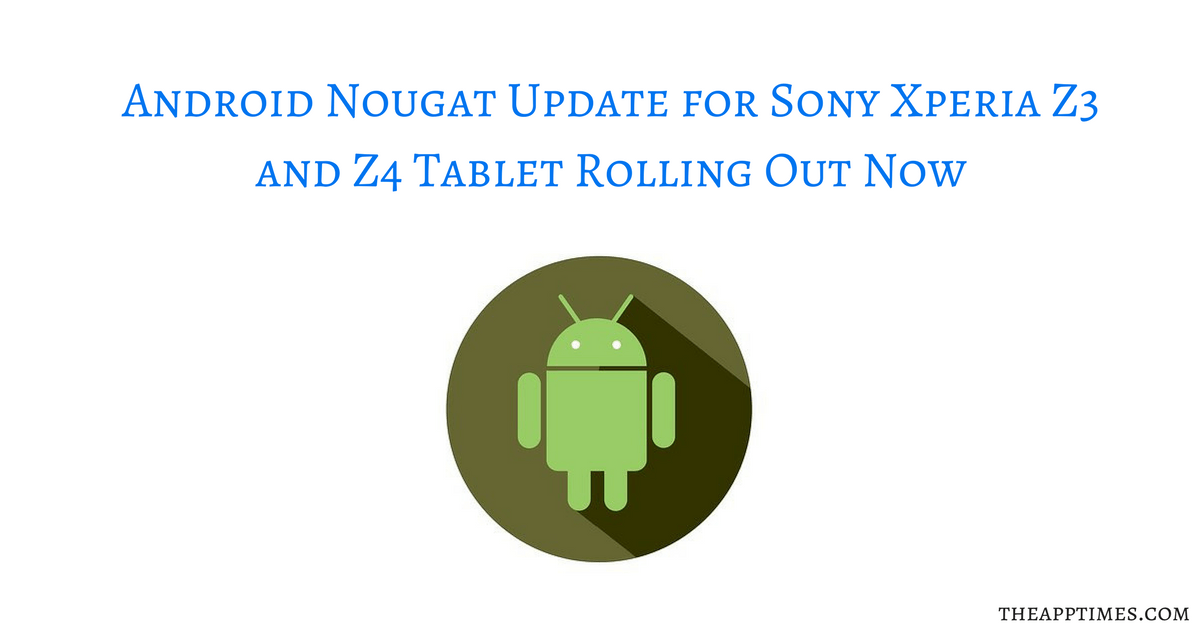 Sony's latest tweet confirms that all Xperia Z5 smartphones will be receiving the update. Last week it was reported that the Xperia Z5, Xperia Z5 Premium would receive the update with the exception of the Xperia Z5 Compact. However, now it appears that the Xperia Z5 Compact will also be covered in the update.
That apart, the Xperia Z4 Tablet, the single and dual-SIM variants of Xperia Z3+ are also on the list to receive update. The Android Nougat update for Xperia Z3+ and Xperia Z3+ Dual is 1,347MB in size, slightly bigger than what it was for the Xperia Z5 smartphones.
Sony has till date updated most of the devices it earmarked for the Nougat update. The Xperia Z5, Xperia Z5 Premium, Xperia Z5 Compact, Xperia Z3+, Xperia Z3+ Dual, Xperia Z4 Tablet, Xperia X Performance, Xperia XZ, Xperia X, Xperia X Dual, and Xperia X Compact. The Xperia XA and Xperia XA Ultra, are the only devices yet to receive Android Nougat. However considering how aggressively the company is pushing these updates, the remaining devices should also be getting the updates soon.
Remember Sony has left out the Sony Xperia Z4 and Xperia Z4v from its list of devices earmarked for the update so if you own one of these devices, you'll just have to live without the upgrade.
Have you received the Android Nougat update on your Sony device? What do you think of the new features in Android 7.0? We'd love to hear what you liked and disliked about the product.