Have you always dreamed about being a great attorney one day and winning the toughest cases for your clients? You can get a glimpse of what that life would be like by playing the episodic novel adventure game Apollo Justice Ace Attorney that has launched on iOS. Here are all the game details.
Apollo Justice Ace Attorney GamePlay and Features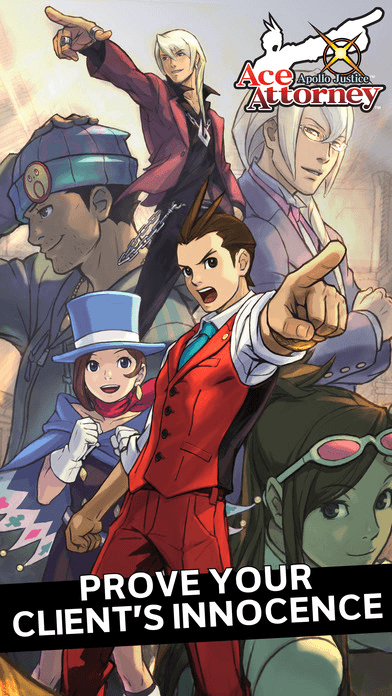 You play Apollo Justice, a rookie defense attorney who must visit crime scenes, question key witnesses, collect evidence and argue your points in court in a convincing manner to prove the innocence of your clients.
You get plenty of help from Trucy, your mysterious magician-assistant and guidance from mentor Kristoph Gavin. Ace Attorney is full of interesting characters and one character you'll particularly enjoy going against is arch nemesis Klavier Gavin. Klavier isn't just an ace lead prosecutor but is also a rock star legend – with a lot of charisma and winning charm.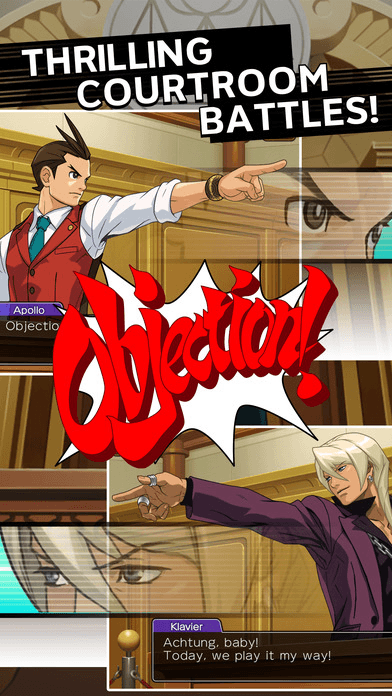 As far as gameplay goes, you take up the cases in two phases. In the first investigative phase, you carry out  investigations and collect all the evidences to present in court. The second phase involves presenting the findings of your investigation, listening to testimonies, cross examining witnesses and making your winning arguments.
In the course of game play you also get to enjoy playing fun mini games that allow you to discover hidden clues using different types of investigative techniques. The game is available for iOS at the moment for $0.99. This price is the cost of half an episode. The remaining episodes must be purchased via IAPs. The Android version of the game should land on  Google Play on the 8th of December.
Note: Before you pick up the game, check to make sure that the game is optimized for your iOS device.