Never Alone is an atmospheric puzzle platformer developed in collaboration with the Iñupiat, an Alaska Native people. It takes inspiration from a traditional story that has been shared by native Alaskans for generations. The games two wonderful characters, Nuna and Fox as they search for the source of an eternal blizzard that threatens their very survival.
Your job is to guide both characters as they travel through frozen tundra, across treacherous ice floes, through underwater caverns and face off against various enemies along the way.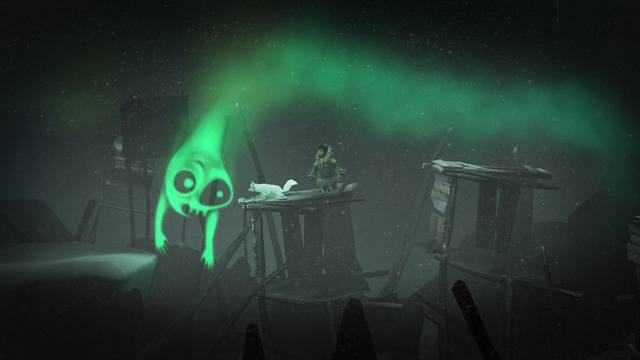 This award winning indie title lets you explore awe-inspiring environments, perform heroic deeds and meet legendary characters from Iñupiaq stories that are all narrated by a master storyteller in the spoken Iñupiaq language.
Features of Never Alone
Reimagined for mobile: Never Alone: Ki Edition includes every level and all the excitement of the original PC and console game with brand-new touch controls, menus and hints along with optimized graphics and AI that brings the beauty of the ethereal, arctic environments to life on phones and tablets.
Play as both Nuna and Fox: You can switch between the two characters at any time as you rely on the unique skills of each character to succeed in your quest. Nuna can climb ladders and ropes, move heavy obstacles, and throw her bola at targets to solve puzzles. Fox can fit through small areas that Nuna can't reach, scramble up walls, and jump to great heights.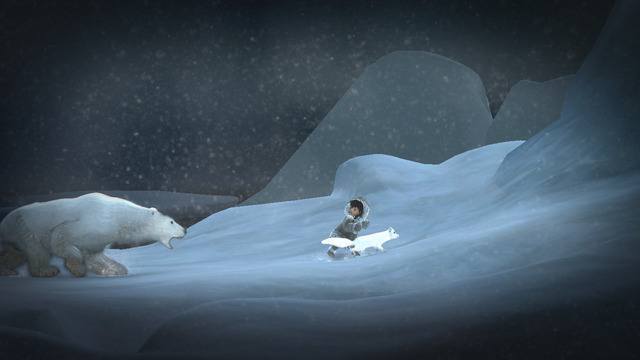 Arctic exploration: Run under, through, and atop the unstable structures of an abandoned coastal village. Explore the eerily quiet treetops of a mysterious, frozen forest. Brave the fierce winds of the eternal blizzard. Only with the aid of Helping Spirits will Nuna and Fox have any chance of survival in a land where survival seems impossible.
Unlock fascinating video insights: Elders, storytellers, and other members of the Alaska Native community share stories and wisdom about their culture, values and the amazing Arctic world encountered by players in over 30 minutes of interviews.
The game is visually stunning, with the gorgeous hand drawn paintings coming to life on the Retina screen. It also features an amazing storytelling style that gives you a glimpse into a culture that you know little about and about which you will learn so much. If you love to go on an Arctic adventure and be part of a world you never knew existed on earth, check out Never Alone. Price: $4.99