Buying likes, follows and engagements on social media accounts is one of the worst ways to build your brand on Instagram. But that doesn't mean you have to spend hours manually engaging with your audience. Appz is a smart personal assistant for Instagram that aims to automate many of the mundane tasks for you so you can easily build your brand on the platform. Here's a closer look at what Appz can do for you.
Appz Smart Assistant for Instagram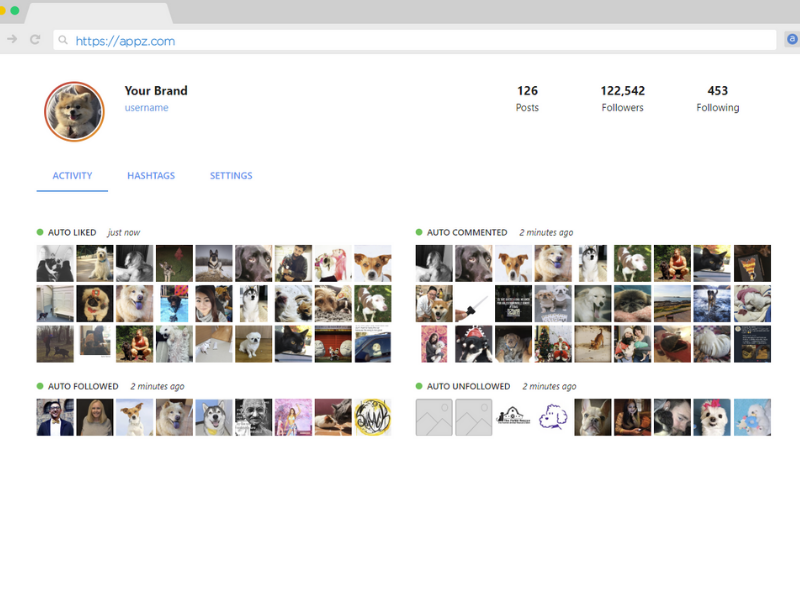 Your business or brand has specific interests. Any social automation tool that you use needs to keep this in mind when engaging with social media interests.
Appz is a simple Google Chrome extension that can automatically like, comment, follow and unfollow other posts and users who have the same interests as your brand. It does this by using desired hashtags that you key in when you install on set up.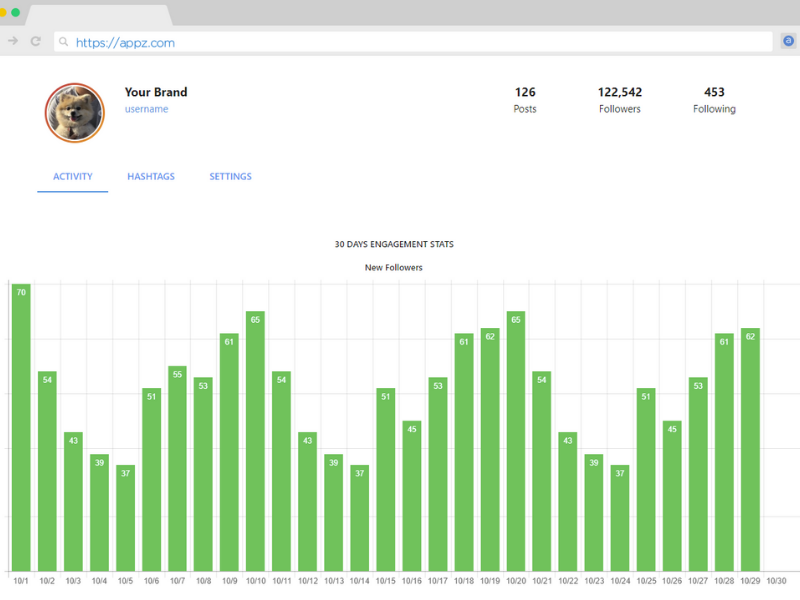 All the extension's interactions are logged and constantly tracked on the app's intuitive dashboard. It breaks down the various activities and displays the stats in a visually attractive Growth Chart so you can see at a glance how your brand is growing.
Deliverability
The tool uses a machine learning algorithm capable of delivering a high follow-back probability while ensuring the followers are real and not from manufactured accounts.
Most automated bots, at some point in time, tend to trigger account bans. Appz avoids this debacle by ensuring that its extension works from your own computer, browser, and IP, within the Instagram daily limits.
Once you start using Appz, you will immediately start seeing a boost in your Instagram audience. If you're using it as part of a comprehensive social media strategy, you'll find that this can save you loads of time.
Final Thoughts
If engaging with your Instagram audience is time consuming and expensive, Appz may just be the boost your Instagram profile needs.
Take up the 30-day free trial offer to see if it is worth your time. Then you can decide between a 1-month ($30), 6-month ($24), or 1-year ($18) package. Click the link below to visit the website.
WEBSITE: APPZ
If you have been using Appz to boost your Instagram account, do share your experience with us.