AUKEY makes fantastic award winning accessories for smartphones. Their latest Qi-enabled Graphite Wireless Charger has just won an iF Design Award 2018 in the Charging device category. We take a closer look at what makes this wireless charger one to consider buying.
The iF DESIGN AWARDs are one of the most prestigious design competitions in the world. The recipients of this award are a testament to quality and excellence. For users, it is a symbol of trust. This year there were over 6400 participants and 54 winners. For AUKEY to be part of this prestigious winner's list says a lot about their product.
AUKEY Graphite Wireless Charger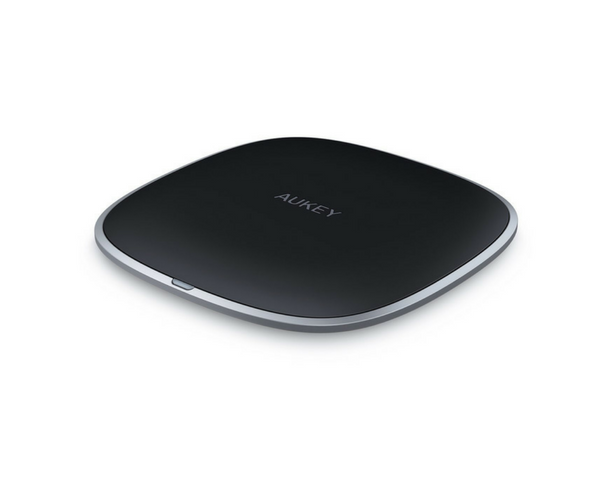 Design
The Aukey Graphite Wireless charger is an ultra compact charger with a premium look. It sports a soft, matte black charging surface that is subtly highlighted by a metallic beveled edge, giving it unique, elegant look. A rubberized surface ensures that the phone does not slide off when charging. This charger will look good wherever you place it – on your office desk or in your bedroom.
Charging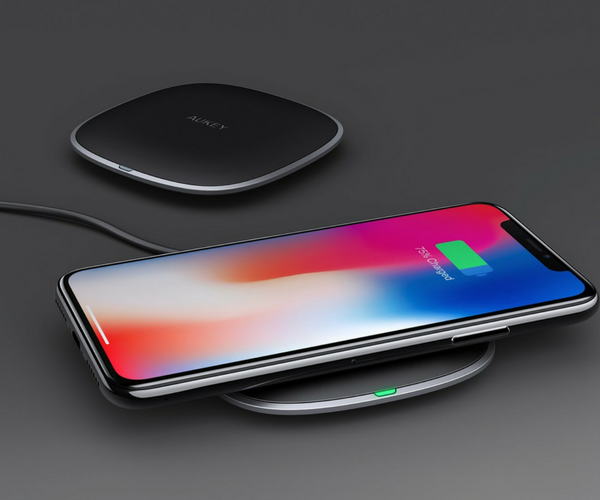 You can enjoy the benefits of wire-free charging with this pad. Just place the phone on the pad to start charging it. Since the charger uses the latest USB connection, you can also power it with your phone USB-C to C cable. The device also sports an LED light that indicates the charging status. A solid red light means there is no phone on the pad while the green light indicates wireless charging.
Compatibility
It is compatible with any Qi-enabled device including the iPhone X / 8 / 8 Plus and Samsung Galaxy Note8 / S8 / S8+. It also chargers with the smartphone case on, provided the cases have a thickness less than 3mm/0.12".
Safety Features
The charger has built-in safeguards to protect your phone against excessive current, overheating, overcharging and short circuits.
Why Buy the AUKEY Graphite Wireless Charger?
Award winning design
Premium look and feel
Works with all Qi-enabled devices
Non-obtrusive LED indicator
Great safety measures in place
Good price
The AUKEY Graphite Wireless Charger is available on Amazon for $19.99.
If you are interested in a trustworthy wireless charger for your Qi Compatible Devices, look no further than this award winning product from Aukey.