Being a first time mom or dad can be overwhelming. You may not be sure how to handle the fragile newborn, how to bond with it or deal with a hundred other baby related issues. Baby Tips The Ultimate Parenting Guide is packed with tons of useful tips that is sure to help every new mom and dad deal with their newborn without getting stressed out. The app also offers advice for babies who are older – up to 3 years.
Baby Tips for All Ages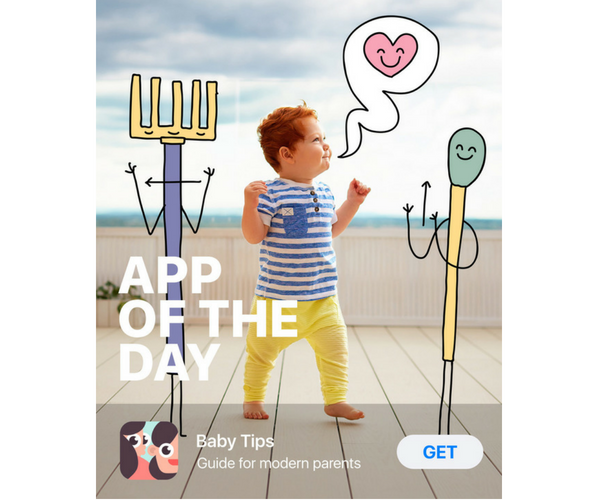 To get started with Baby Tips, you first have to enter some basic information in the app. Are you a mom or dad? Is your baby a boy or a girl? What is your baby's date of birth?
Then, depending on how many months old the baby is, you will start seeing related tips. If you have a one month old baby, you will be able to see tips related to just the first month. When the first month is over, you will start seeing tips related to the second month and so on. If your baby is 7 months old, you will see tips related to the 7th month. When the 7th month is over, the 8-month tips will become available.
Topics Covered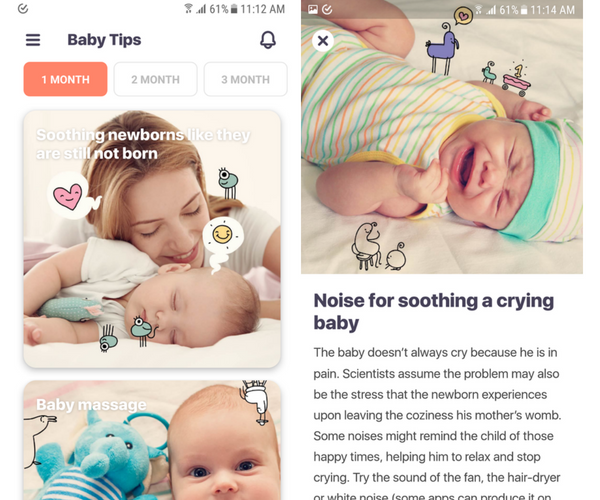 In each age group, the app covers all important aspects of parenting a baby. From the best time to visit your doctor to soothing your baby to sleep, you're likely to discover a ton of great tips and advice on how to best handle everyday situations.
The app also debunks various myths associated with parenting and offers responsible advice with the best parenting approaches.
The tips are showcased in the form of short cards that can easily be shared on various social platforms. New tips are constantly added and push notifications keep you informed of all new updates.
Parenting Forum
The app also has a feature that lets you start discussions, ask questions, and comment on others queries. Parents, doctors and experts also comment on discussions and answer questions.
If you are a new parent looking for tips, advice and best parenting practices, check out baby Tips from HelloBaby Inc. The app is free to download and available on both iOS and Android platforms.
Price: Free | Download: Google Play | App Store