Christmas is just around the corner and that means it is time to start putting together a list of things to gift your loved ones. If you have a Mac user in the family, there are plenty of cool gifts you can consider giving them this year. We've put together a list of things 6 awesome gifts for the Mac user in your family that can help make your holiday shopping a little easier. Here goes.
Best Gifts for Mac Users
AirPods Pro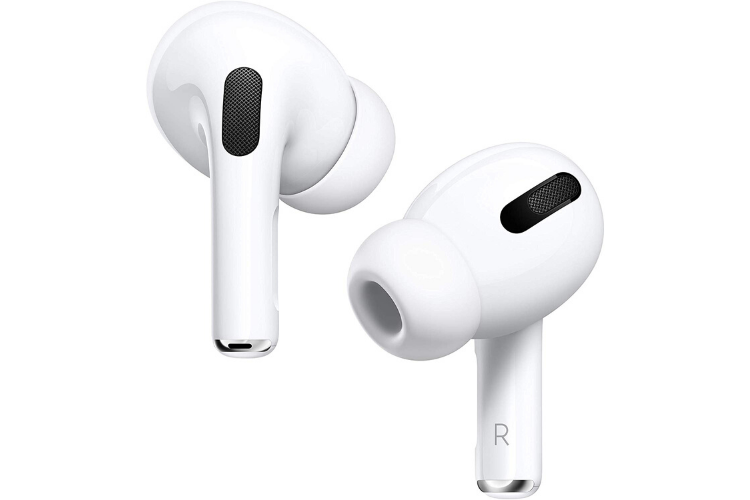 We'll start off our list with the most anticipated, sought after gift for the hardcore Apple fan – the AirPods Pro. If you have a generous budget, you simply must consider gifting the best wireless headphones $250 can buy!
AirPods Pro come with plenty of great features including great sound, active noise cancellation, new in-ear design and sweat-resistance, which is perfect for workouts.
The AirPods Pro pairs quickly and easily with the iPhone, iPad, Apple Watch, and Mac. It has a decent battery life – about 4.5 hours – with 24 hours in the Wireless Charging Case — in between charges.
Buy from: Amazon — $249.00
Also Read: Need an AirPods Pro case? Check Out These Options from Spigen
Alternative: AirPods
If the AirPods Pro is a little too expensive for you, consider the next best headphones – the second-generation AirPods. AirPods offer "Hey Siri" support, delivers faster wireless connection to your devices and last a little longer — up to 5 hours — in between charges.
Buy from: Amazon — $144.00
Logitech MX Anywhere 2S Mouse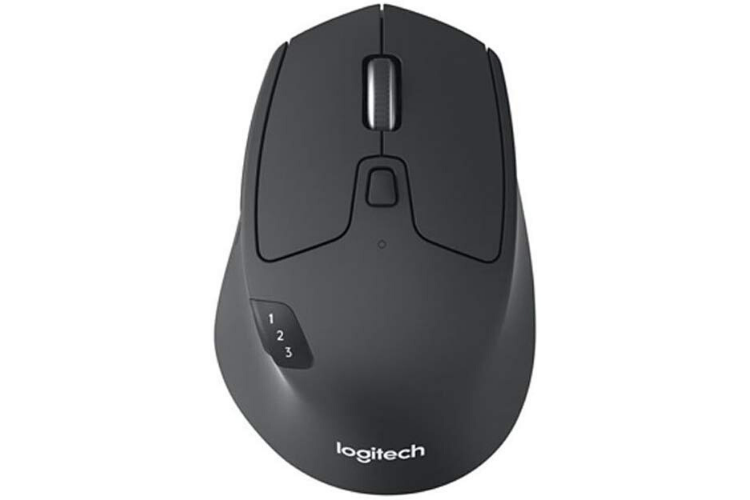 Apple's very own Magic Mouse is not a fan favorite, simply because it is quite basic in nature and not at all ergonomic. That's why you should consider gifting the Logitech MX Anywhere 2S.
It offers dual connectivity, meaning you can use it on up to 3 Macs via a Unifying receiver or Bluetooth Smart wireless technology. It allows you to switch between Macs seamlessly at the tap of a button and you can copy paste text, images, and files from one to the other using Logitech FLOW.
This mouse also makes it easy to scroll through long documents thanks to the speed-adaptive scroll wheel.
It's Darkfield sensor lets you track flawlessly virtually on any surface – even on glass. It is also comfortable to use for long periods and lasts up to 70 days on a single charge.
Buy from: Amazon — $55
Alternative: Logitech MX Master 2S
The Logitech MX Master 2S features all the goodness of the MX Anywhere 2S with a highly ergonomic design to boot. It is perfectly sculpted, with a hand crafted shape that supports your hand and wrist in a comfortable, natural position. It also recharges quickly – in just 3 minutes you'll have enough power to get through the day.
Buy from: Amazon — $85
Bose Companion 2 Series III Multimedia Speakers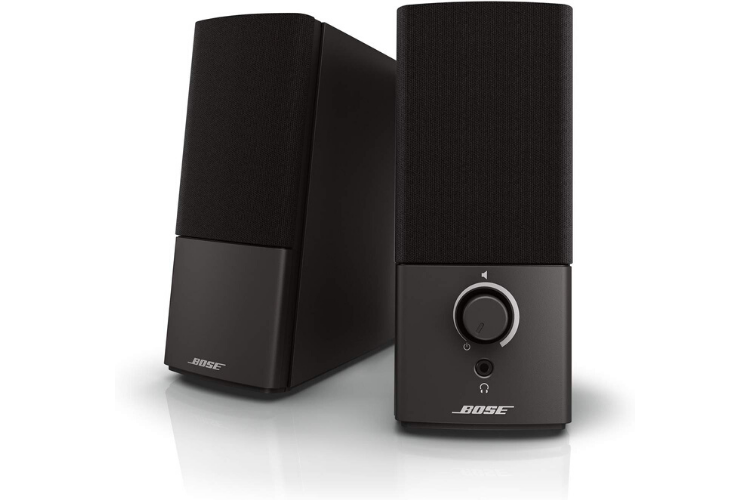 Bose makes great speakers. If your gift recipient loves playing games on the Mac or listening to music while working, the Bose Companion 2 Series III multimedia speaker system is the best way to get the most out of the device. It delivers high-quality audio performance with consistently clear, full sound at any volume. It is easy to set up and can even be used on another audio source such as your iPhone or iPad.
Buy from: Amazon — $85
Alternative: Logitech MX Sound Stereo Speakers
The Logitech MX Sound 2.0 stereo speakers comes with an easy-switch technology that lets you seamlessly switch between audio sources. You can pause the audio on one and press play on the other. Its superior drivers delivers balanced audio while the back-lit controls on the speaker front let you adjust the volume and pair Bluetooth devices with a light touch. These speakers are elegantly crafted with silver accent rings and will look good on any desk top.
Buy from: Amazon — $76
Das Keyboard Model S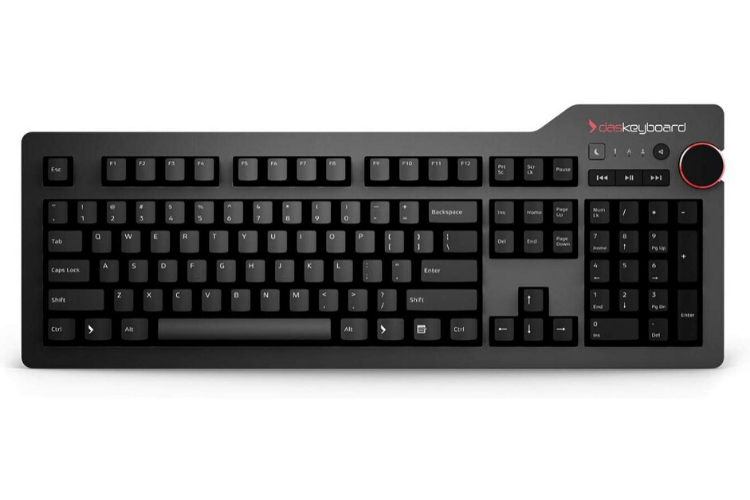 This Das keyboard has German engineering written all over it, delivering comfortable, precise and fast typing. It comes with media controls for quick access to the most common media functions. It is specifically designed for the Mac. You'll find the standard Command and Alt/Option keys, along with quick, convenient access to a number of other Mac specific key functions. It is also built to last with laser-etched inscriptions on keys to resist fading.
Buy from: Amazon — $119
Alternative: Velocifire M87
The Velocifire M87 is a brilliant mechanical keyboard that pairs automatically with a Mac, so you can plug and work. It is ergonomically designed with slightly curved keys that deliver a comfortable and precise typing experience. It also has an adjustable backlight illumination that ensures key visibility regardless of ambient light.
Buy from: Amazon — $60
Incase ICON Sleeve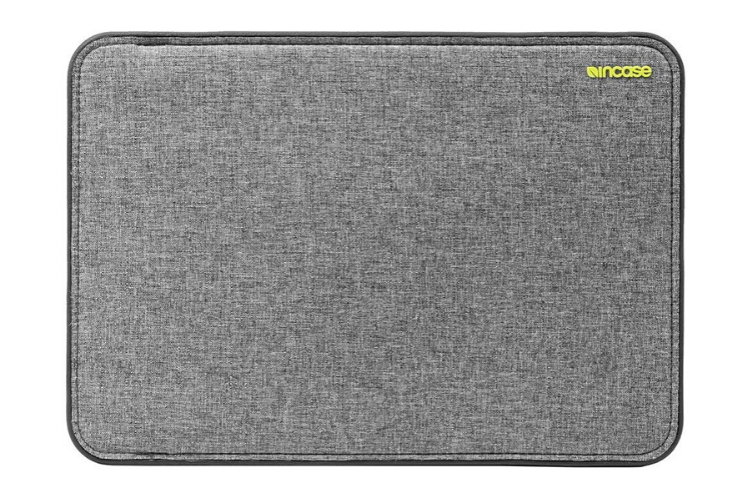 Keeping the expensive Macbook from scruffs and scratches is no easy job. That's why a Macbook sleeve like this one from Incase makes for a great gift. Compatible with the 13 inch Macbook Pro, the ICON sleeve comes with a faux fur lining on the inside and a shock-absorbing TENSAERLITE bumper that provides maximum impact protection to the laptop. A magnetic snap ensures secure closure and easy access to the device.
Buy from: Amazon — $49
Alternative: Kuzy – MacBook Pro 13 inch Sleeve Leather
For fans of leather sleeves, this beauty from Kuzy is worth a look. It is made from top quality PU Leather and has a soft fiber interior delivering a smooth soft-touch. A Magnetic flap secures the Macbook inside the sleeve and prevents accidental falls. The sleeve also has a small back pocket that lets you insert papers and other small items. More importantly, this leather case allows you to charge the MacBook inside so you don't have to deal with the inconvenience of having to remove your Mac every time you charge.
Buy from: Amazon — $22
Twelve South Bookarc Stand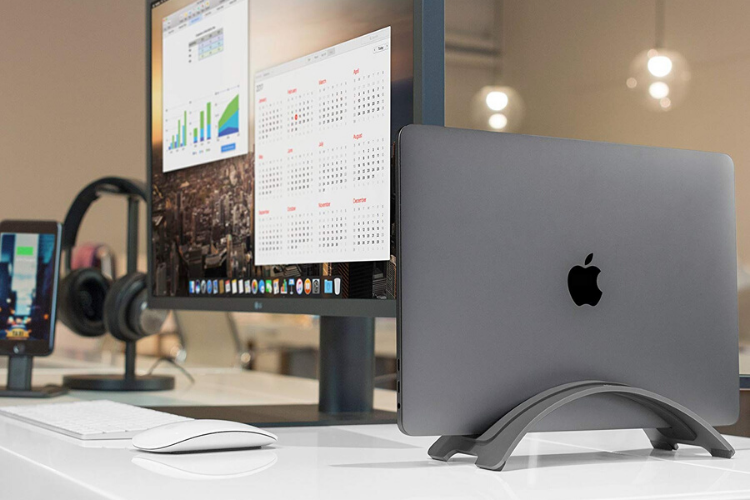 A space saving stand for the Macbook pro also makes for a thoughtful gift. At a time when wires, gadgets and accessories are taking up so much desk space, resting the Macbook on a bookarc is a great option. The arc-shape of this stand holds the MacBook Pro up on its side, which also keeps your laptop safe from someone placing stuff on top of it. In this "closed-clamshell" mode, you can connect an external display, a keyboard, or a mouse, and use your laptop as a desktop.
Buy from: Amazon — $47
Alternative: Rain Design mStand
For an ergonomic user experience, the mStand from Rain Design is a great choice. This is a single solid stand that can be adjusted to hold the laptop to meet the user's eye level, thus promoting better posture. It can also be tilted to bring the screen closer for easier viewing. It also sports a hole at the back to route wires neatly and reduce cable clutter.
Buy from: Amazon — $40
Gift Card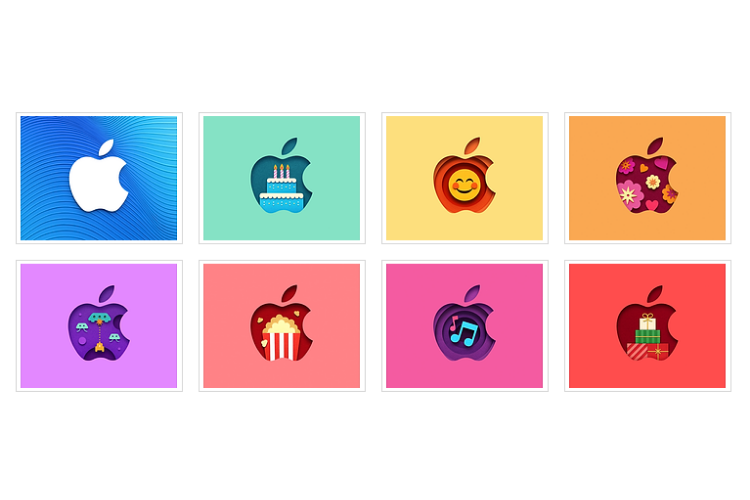 Hey, if you can't make up your mind about anything, you can always gift an App Store and & iTunes gift card. With prices starting as low as $25, these cards make for an affordable gift. Plus, it gives the recipient the option to purchase apps and games, music and movies, and books of their choice. Or, it can be used on services like Apple Music, Apple Arcade, and Apple TV+.
Buy from: Apple — from $25
That's a roundup of our list of the best gifts for Mac users. I hope you find something in this list that you like or something that inspires your holiday gifting.
Happy Shopping and Happy Holidays Folks!
Cheers,
Adeline