Apple announced the AirPods Pro in October of this year (2019) and popular accessories brands have been busy churning out great cases for the highly anticipated earbuds. If you haven't caught up with the news, the AirPods Pro with its new in ear design features Active noise cancellation, Audio Transparency mode, IPX4 water/sweat resistance and Adaptive EQ among other features. If you're planning to getting yourself an AirPods Pro then ensure you have it well protected with one of these great options from Spigen.
Three Great AirPods Pro Cases from Spigen
Spigen Silicone Fit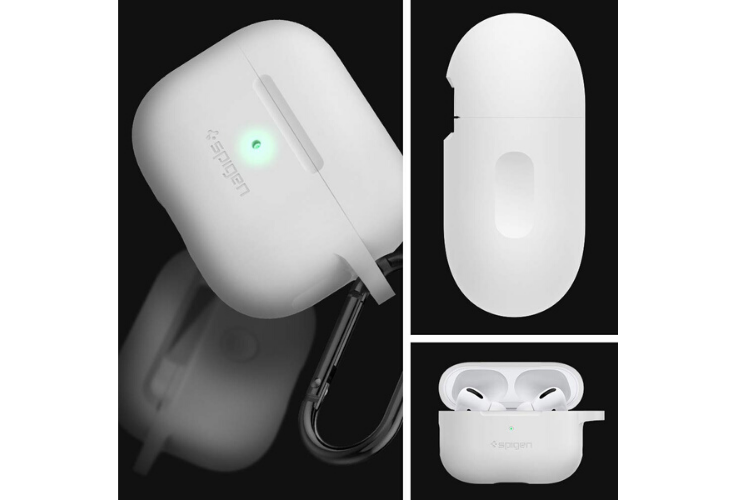 Designed for the 2019 version of the AirPods Pro, the Spigen Silicone Fit features a slim, lightweight silicone body with a key ring slot for added portability. It is also shock-absorbent and resistant to scratches. And it comes in four colors – white, black, charcoal, and pink! Price: $14
Check out the Spigen Silicone Fit
Spigen Tough Armor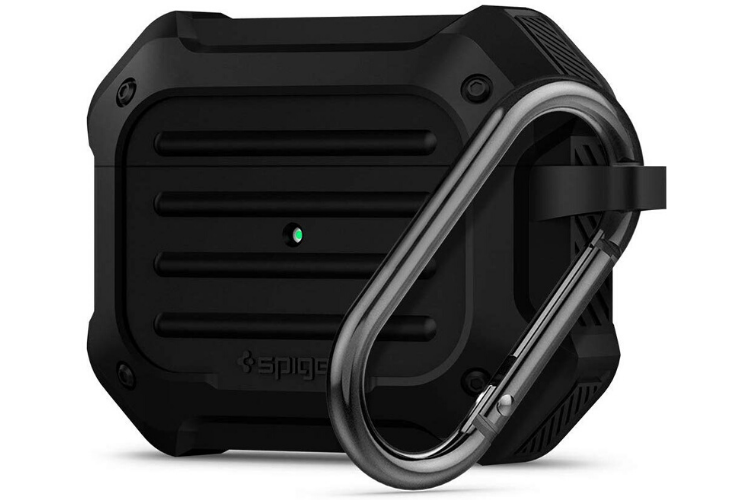 The Spigen Tough Armor sports a rugged design that not only ensures protection from scratches, but also offers a good grip. This case also has a key ring for easy portability (carabiner included), and support for wireless and wired charging. There is also a cutout for the LED indicator on the front of the case so you can always see the status of the charging. The Tough Armor is available in black, charcoal, and military green. Price: $17
Shop the Spigen Tough Armor AirPods Pro case
Spigen Rugged Armor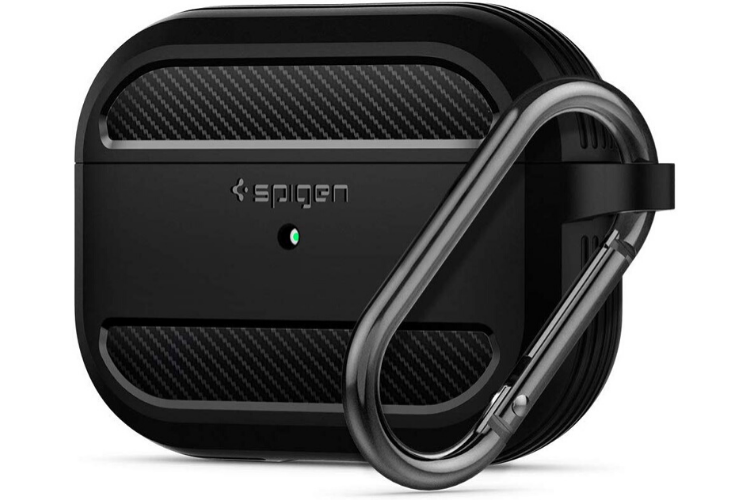 Lastly, we have the Spigen Rugged Armor case that has a carbon fiber design for resilient shock absorption. It is also made of soft silicone, offering a good grip with a key ring for easy portability. It is compatible with wireless charging and also displays the LED Light prominently. The Rugged Armor is only available in black. Price: $24.99
Shop the Rugged Armor AirPods Pro case
Final Thoughts
The Spigen AirPods Pro case lineup is a great pick if you're looking for an easy way to protect your AirPods Pro. The color options are also a nice addition. With the prices of these cases between $14-$25, it's easy to recommend them as great #StockingStuffers for some of your loved ones who may be getting ready to buy an AirPods Pro.
Check out these cool AirPods Pro cases and tell us what you think!