Thanks to new and emerging technologies, you can be someone with absolutely no photography experience and still capture the most entrancing photographs using just your smartphone. Today, you'll find a whole lot of professional lenses in the market that help capture the beauty of the world around you in stunning ways. You'll be surprised how easily you can capture a close up of a butterfly's wings or a stunning 180-degree view of a beautiful landscape. Today, we bring you a selection of some of the best mobile lenses you can buy to turn your smartphone into a brilliant professional camera.
Best Mobile Lenses To Capture Stunning Photographs
OLLOCLIP
XENVO
AUKEY ORA
KAIESS
LENVOD
olloclip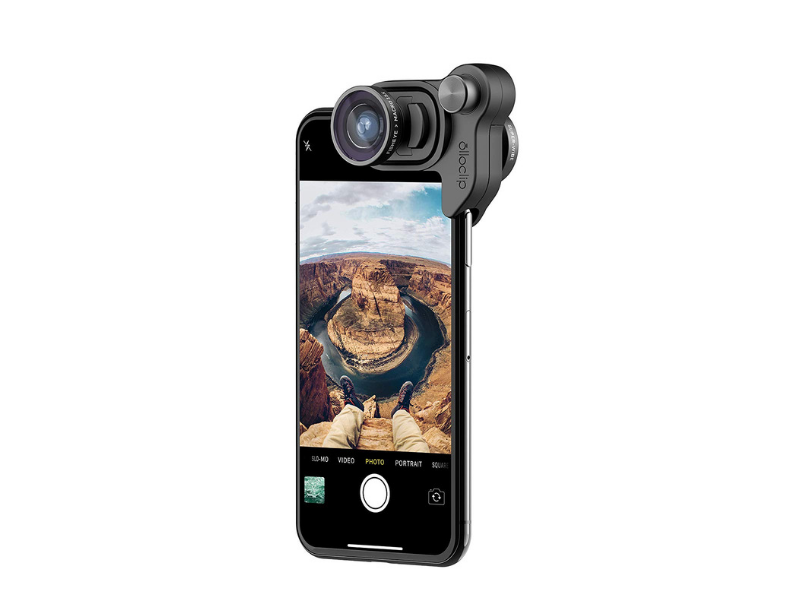 olloclip, makers of ground-breaking lenses and accessories for the mobile phone have a number of fantastic lenses and kits that you can choose from depending on your needs and smartphone model. If you have an iPhone X, you can consider the Connect X Lens system. (See on Amazon).
You can also buy individual lenses like the Fisheye, Super-wide, Ultra-wide, Telephoto 2X, Macro 7 X and Macro 21 X. Owners of the iPhone 7 and 8 can check out the Core Lens Set (See on Amazon) or the Active Lens Set (See on Amazon).
Cool Factor: You can pick and choose any lens/combo to suit your budget.
Xenvo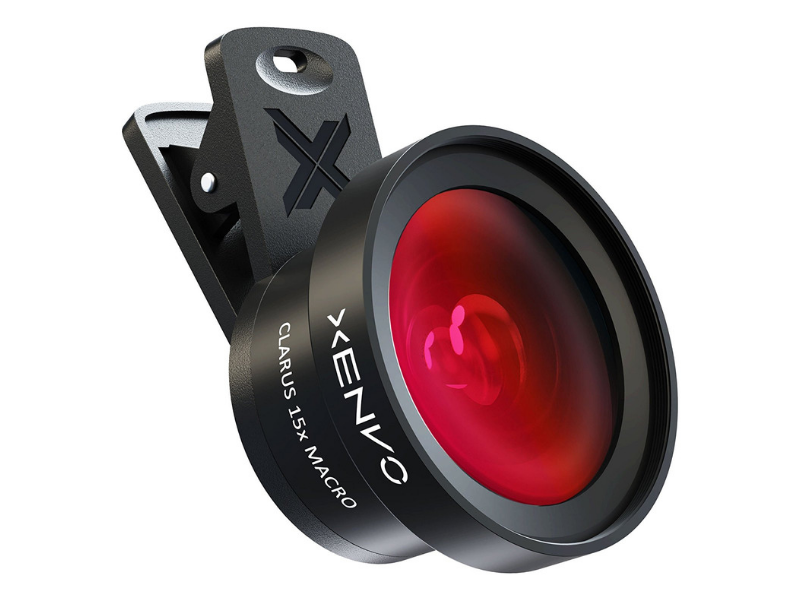 Xenvo is crafted from aircraft-grade aluminum and premium optical glass for durability and clarity. This best selling kit comes with a 15x Macro lens that makes you capture stunning close up photos and a wide angle lens for 45% more screen space. A TruGrip Lens clip offers superior grip of the lens on the phone. Xenvo also comes with a rechargeable LED light that instantly illuminates your subject and surroundings with warm continuous light.
Cool Factor: Highly affordable lens combo for newbies to invest in. Has an impressive 4.4 star rating from over 1000 customers.
AUKEY Ora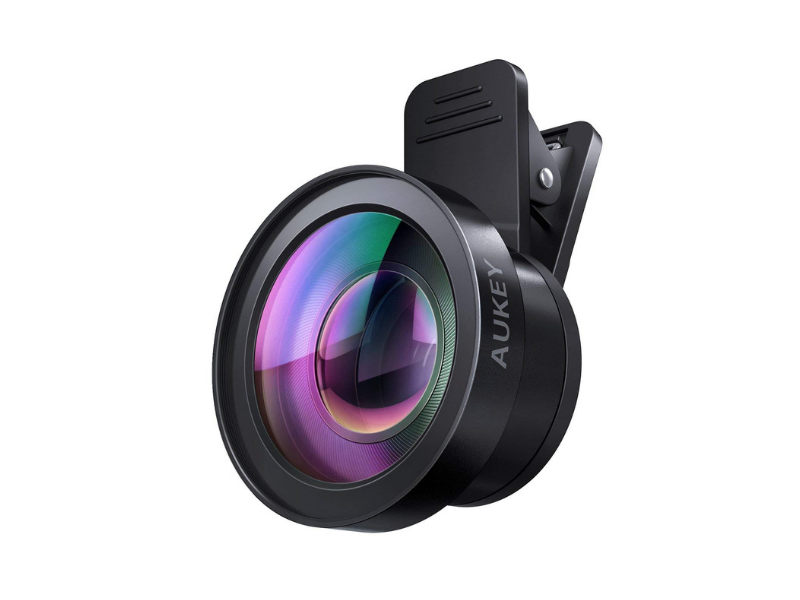 The AUKEY Ora 2-in-1 lens set includes a 120° Wide Angle Lens  and a 15x Macro Lens. The wide angle lens lets you take breathtaking landscape photos or wide format selfies. The Macro lens lets you get up to 15 times closer to your subject for extremely detailed close-ups. Each lens is crafted with aluminum alloy and coated glass to minimize reflections and lens glare. A detachable soft rubber clip ensures that the lens leaves no scratches or marks on your device.
Cool Factor: No Complicated setup, no special mounts required and compatible with most mobiles. Reasonably priced too!
Kaiess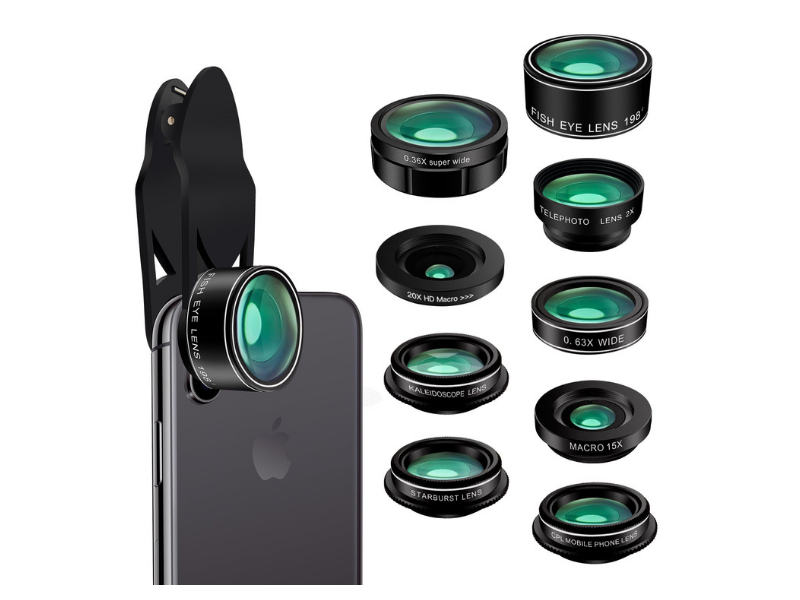 This is a 9-in-1 Phone lens kit. It includes a Wide Angle Lens, Macro Lens, Fisheye Lens, Telephoto lens, CPL Lens, Kaleidoscope Lens, and Starburst Lens. The German Schott Glass on the lenses minimizes lens glare, reflection and ghosting. The kit comes with a carabiner and carrying case to make it easy for you to carry it wherever you go. Detachable clamps make it easy to adjust the lens and it won't leave any scratches on your phone either.
Cool Factor: Ridiculously cool price for the set of great quality lenses.
Lenvod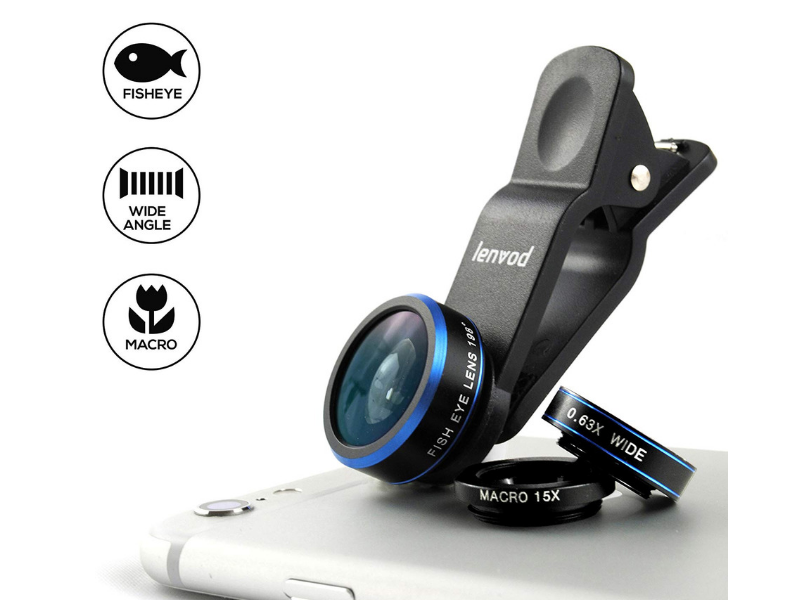 Lenvod is a 3-in-1 lens set. It includes a 198° Fisheye Lens, 15x Magnifying Macro Lens and a 0.63x Wide Angle Lens. A plastic lens clip with soft rubber grip and a couple of plastic protective caps are also included in the kit. This lens works best without a case and the flash may be blocked when the lens is on. That said, this is a great package to buy considering the quality of the lenses and the price point.
Cool Factor: Easy to install, great pricing, and top notch quality.
That's a roundup of our selection of the best mobile lens to consider for your smartphone. If you just picked up a new set of smartphone lens, we'd love to hear your experience with it. Drop us a line in the comments section.
Cheers,
Adeline