As a smart lighting solutions partner of Xiaomi, Yeelight has made great strides in bringing innovative designs and cutting-edge technologies to the market. Winner of several design awards, their smart home lighting solutions add an aesthetic appeal and artistic feel to the home. Best of all, Yeelight's solutions don't break the bank. If you're planning on integrating smart home solutions in your home on a budget, check out these 5 great smart home lighting solutions from Yeelight.
Light Up Your World with These Smart Home Lighting Solutions from Yeelight
Smart LED Bulb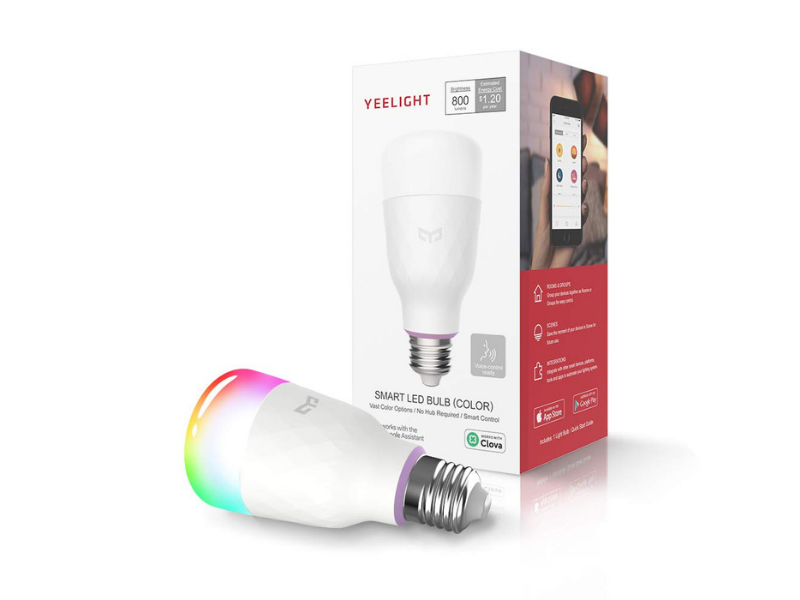 Yeelight's smart LED bulb lets you create wonderful lighting scenes in your home. With 16 million colors and a color temperature range of 1700k to 6500k, you can set the right color mood for any occasion. With the Yeelight app and Amazon Alexa or Google Assistant, you can issue voice commands to get the appropriate lighting effects.
For instance, you can set the time for lights to turn on when you get home, dim them when you go to bed or sync them to play with your favorite music. Also, you can adjust the lights to work individually or in a group. One of great things about the light is that it has built-in Wi-Fi, so you don't need a hub to get started. You simply screw it in, tap it in the app and you're good to go. A single pack Yeelight is priced $25 on Amazon. Check it out!
See the Yeelight Smart LED Bulb
Candela, Rechargable Smart LED Candle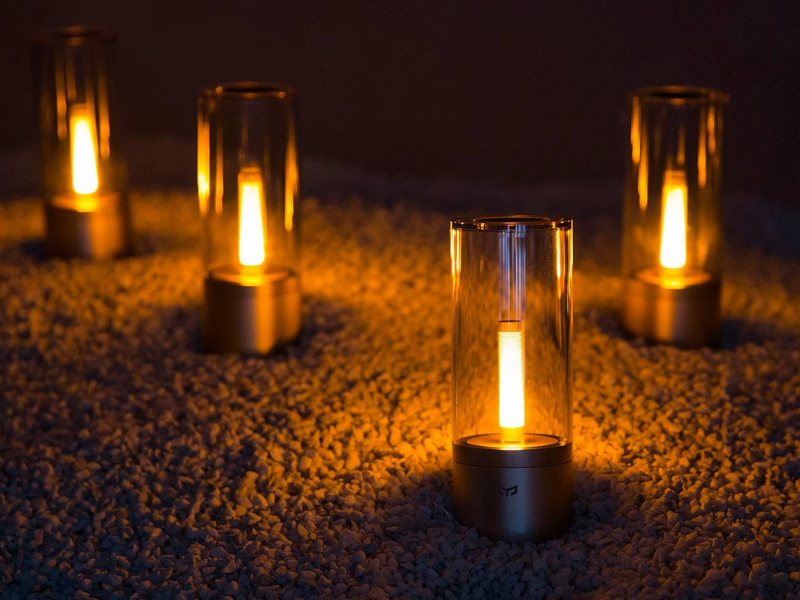 The Yeelight Candela is a gorgeous LED light that mimics a candle. It holds a 1600K color temperature (same as a candlelight) with adjustable brightness. A built-in 2100mAh battery allows for up to 8 hours of continuous use on a single charge. Add as many cadelas to your home to set up a romantic atmosphere and use the Yeelight phone app to control of them at once. Price: $39.99
Rechargable LED Night Light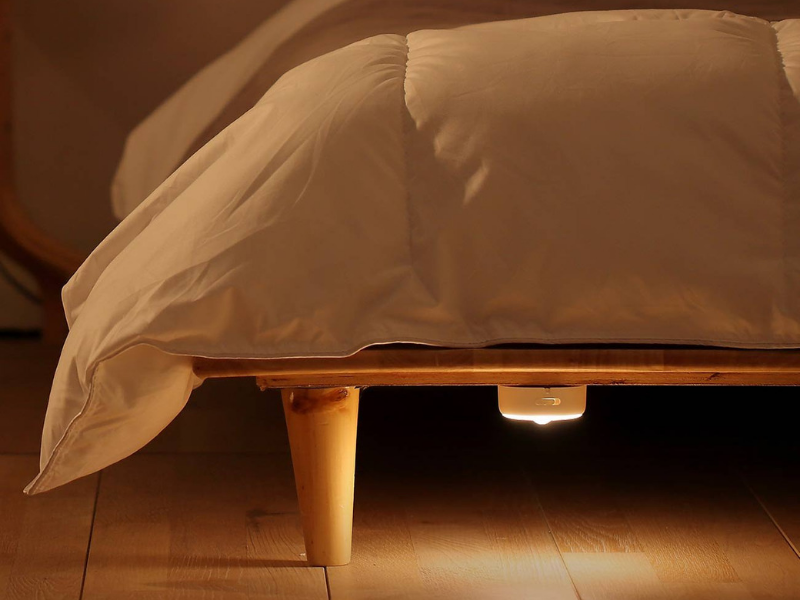 This flower petal designed night light gives off a soft, warm glow in your room, thanks to the 2700K color temperature setting. The soft light won't disturb your sleeping partner, nor will it hurt your sleepy eyes. It has a 120-degree infrared motion sensor that will automatically turn the light on when it detects motion in the dark and turn it off again after 15 seconds. It is a clever way to save electricity and have it light up only when needed.
A 750mAh lithium battery lets you use the light for up to 120 days on a single charge. There are 3 ways in which you can use the light. One – attach it to a metal surface with the built-in magnetic plate. Two – temporarily stick it to any surface with the adhesive backing. Three – hang the device with the integrated hook. Price: $14.99
Check out the LED Night light on Amazon
Yeelight Aurora LED Light Strips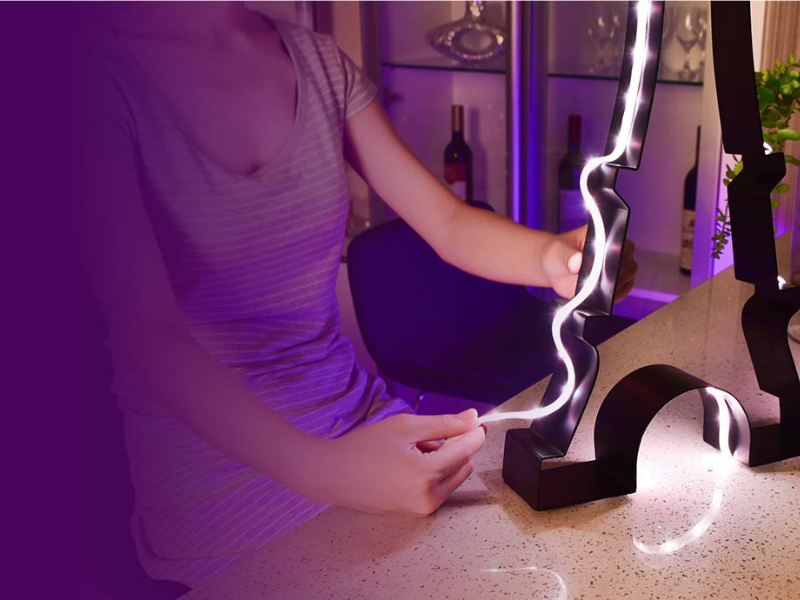 Decorate your home with some festive lights with this Smart Wi-Fi LED light strip. The strip can be extended up to 33 feet or cut into 6.5-inch sections so you can add it to any area in your home. You can even sync the lights to holiday music and control them via Google Assistant and Alexa. A one-button control even lets you toggle the light strip on or off and switch between various colors. The Yeelight Aurora LED light strips are the perfect accessories you need for bringing a holiday feeling into your home. Price: $59.99
Buy the Yeelight Aurora LED Light Strips
Wireless Charging Led Night Light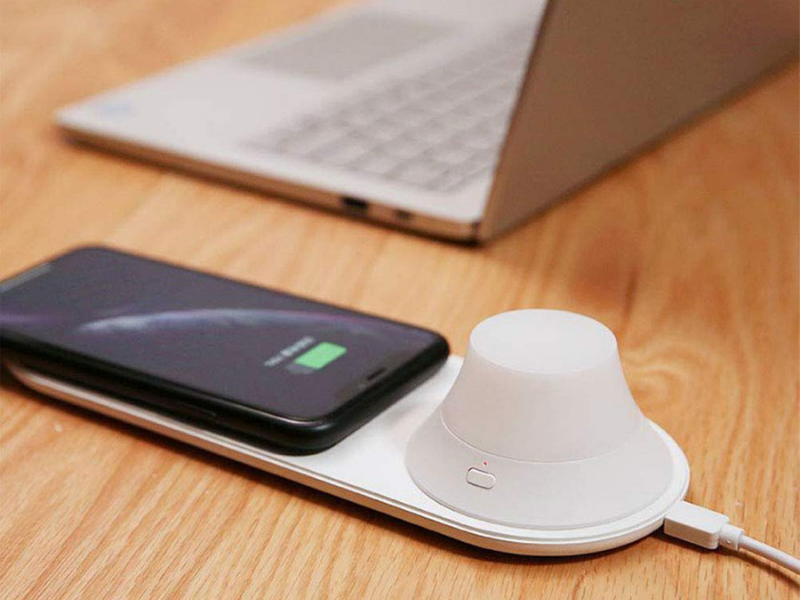 Last in our list is the Yeelight wireless charging LED night light. This is an innovative product that supports mobile phone wireless fast charging on one side and acts as a magnetic night lamp on the other. The wireless pad is designed to protect against overcharging, voltage fluctuations and other hazards. The wireless pad can also charge the light, delivering 3-4 hours of charge on a single charge. It can hold up to 10 hours on a single charge. Th light itself is removable and can be affixed to any surface thanks to its 180 degree magnetic alignment. Price: $24.99
Shop the Wireless Charging Led Night Light
Whether you want to light up the closet or a dark passage way in your home, set up a romantic candlelight dinner or deck up the house for a celebration, Yeelight's wallet-friendly smart home lighting solutions lets you light up your world at the app of a button.
Check out these cool lights and tell us what you think!