Philips is renowned for producing top-notch HomeKit products that elevate the smart home experience. Among their impressive lineup, the Philips Hue Bloom stands out as a versatile and stylish lighting solution. When combined with the Hue hub, this smart light enhances the aesthetic appeal of any space. Plus, it seamlessly integrates with HomeKit's Adaptive Lighting feature, offering a personalized lighting experience like no other. In this article, we examine the Philips Hue Bloom, its key features, setup process, day-to-day usability, and why it is a must-have addition to any HomeKit-enabled home.
What is HomeKit Adaptive Lighting?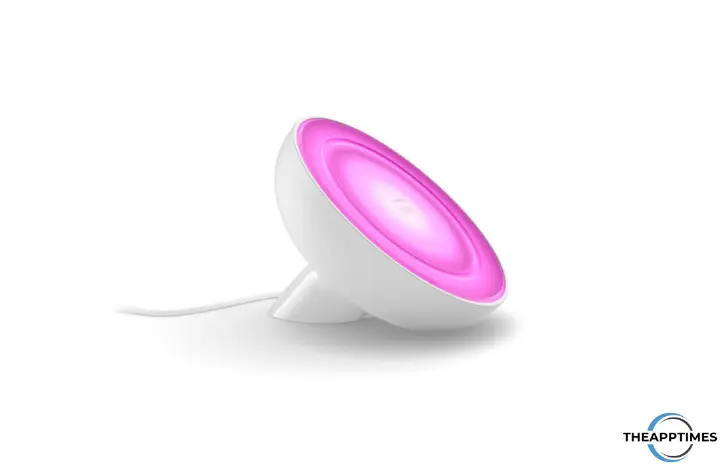 One of the standout features introduced in iOS 14 is HomeKit Adaptive Lighting. Although it took some time for manufacturers to implement it, Adaptive Lighting has become increasingly popular, especially among mid-range smart lights. This innovative technology allows smart bulbs to dynamically adjust their colors throughout the day, ensuring an optimized lighting experience.
With Adaptive Lighting, your mornings begin with a gentle, warm glow that gradually promotes alertness. As the day progresses, the lighting transitions to cooler tones, fostering focus and productivity. Finally, as night falls, the bulbs intelligently eliminate disruptive blue light, creating a soothing ambiance conducive to relaxation and restful sleep.
Setting up the Philips Hue Bloom
When you purchase the Philips Hue Bloom, it comes in a sleek and minimalistic package. Inside, you'll find the light itself, a power brick, and a concise instruction manual. If you already have a Hue hub set up and connected, the installation process is incredibly straightforward. It takes just under 60 seconds from unboxing to enjoying your new smart light.
When you plug in the Philips Hue Bloom, open the Hue app on your device and search for a new light. In most cases, the app will quickly detect the Hue Bloom within seconds. As the light completes the onboarding process in the Hue app, it will also seamlessly integrate with HomeKit, assuming your Hue hub is already connected.
Day-to-Day Use and Experience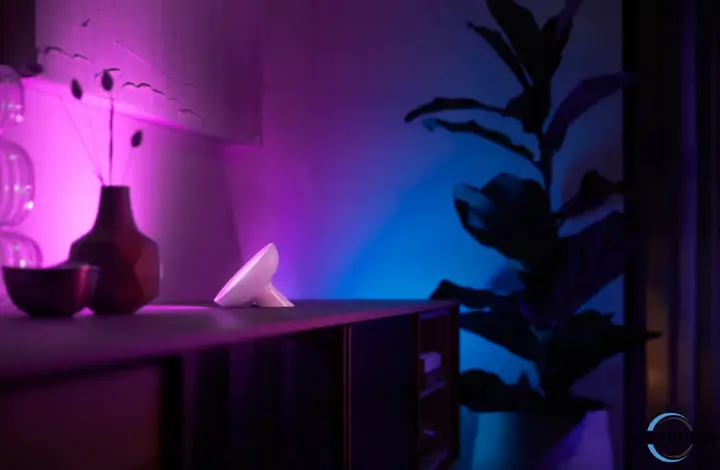 If you're familiar with using HomeKit lights, you'll quickly adapt to the capabilities of the Philips Hue Bloom. Designed to provide indirect lighting, it effortlessly fulfills its purpose. For instance, you can use it to create a captivating ambiance in your playroom while enjoying movies, or utilize its gentle glow as a night light. The versatility of the Hue Bloom shines through, making it an excellent addition to any room.
While the light can be used over Bluetooth without a Hue hub, connecting it to the hub unlocks its full potential, including seamless integration with HomeKit. The standout feature of the Philips Hue Bloom is undoubtedly its support for Adaptive Lighting. The ability to experience the dynamic color adjustments throughout the day adds a new level of comfort and ambiance to your living spaces.
Priced at under $80, this smart light offers exceptional value for money. Its reliability with HomeKit and the extensive range of features make it a worthwhile investment for smart home enthusiasts.
Where to Purchase the Philips Hue Bloom
You can conveniently purchase this remarkable smart light from reputable online retailers such as Amazon or directly from Philips.
Conclusion
With its seamless integration with HomeKit's Adaptive Lighting, the Philips Hue Bloom stands out as an exceptional smart light. Its ability to adapt colors throughout the day ensures an optimized lighting experience tailored to your needs. Whether you're looking to create a captivating ambiance or enjoy the benefits of Adaptive Lighting, the Hue Bloom is a fantastic addition to any HomeKit-enabled home.
Invest in the Philips Hue Bloom today and unlock a world of personalized lighting possibilities.