If you love to wake up everyday to a cup of piping hot coffee and the daily news, check out the Cappuccino app. While it is definitely not a coffee maker, it is your source to all the hottest happenings from around the world.  Yep! Its a news reader that aims to bring you your favorite news stories from around the world, just the way you want it. Read on to find out more about this exciting personalized news reader app from Nebula.
Getting Started with Cappuccino App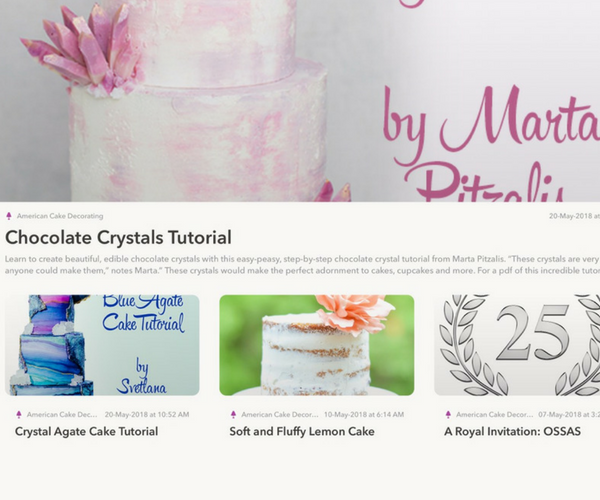 Cappuccino is not one of those apps that come pre-loaded with a lot of stuff. In fact, once you download and launch the app, you'll see the Side Drawer screen, where you need to configure your news subscriptions.
To get started, hit the Add button.
This will bring up the Discovery screen displaying various topics and news categories. You can take your pick of the news from local and regional websites or from International sites like the BBC and NYT.
There are also other topics of interest – from agriculture, art and business to car, DIY, food, and technology. If you want news from Asia, Europe, the two Americas or Oceania, there are options to sign up for that too! In all, you can drown yourself in all the news and stories from around the world, if you like.
Subscribing to Your Favorite Stories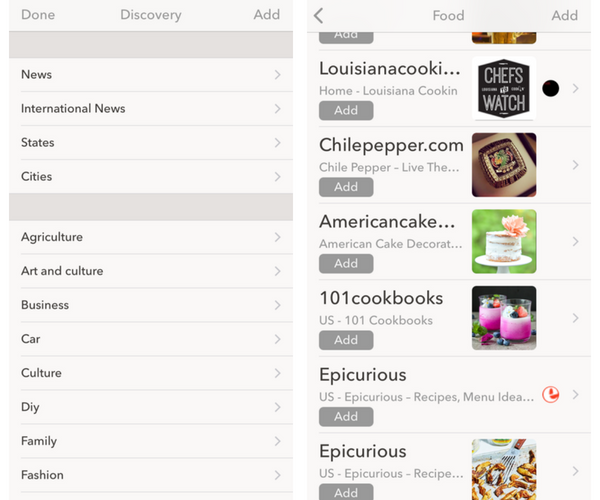 To subscribe to a site of interest, just tap on the Add button. Once you've added your favorites, you'll find it in the side drawer. Just swipe right to access them. You can read the stories by selecting the individual websites, or by unread status or by what's new today. You can also long-press a subscription to remove it or set a reading priority.
Each article in the website is displayed on the screen with the header image, headline, and short excerpt. Tap on a story to start reading it in the app's built-in browser.
Cappuccino displays its stories in a visually engaging format. The headlines are big and bold, the typography easy on the eye and gorgeous visuals giving it a magazine-like feel.
Discovering New Sites in the Cappuccino App
Cappuccino's Discovery section covers a wide range of topics. But it could do with a lot more site coverage. Some topics only have a handful of websites to subscribe to, which is disappointing. However, I did see an Add button at the top of the screen that lets you include a website using a Feed URL. You can take advantage of that if you simply cannot wait for the app to expand its Discovery section.
One nice touch to Cappuccino's discovery feature though is adding new sites. If you happen to find an interesting site while browsing on Safari, you can add it to the app directly from the browser. And if you want to share stories with friends, you can do it via the iOS share sheet.
Other Interesting Features
Cappuccino also has rich Push Notifications to let you catch up on the latest stories as soon as they arrive in the app. iCloud sync lets you read your subscriptions from your iPad, iPhone, Mac or Apple Watch. You can also add Cappuccino to the Today Widget.
For a monthly or annual subscription on iOS and Mac ($9.99 per year or 99 cents per month), you can enjoy some additional benefits. For example, you can get a daily email of selected stories in a newsletter format, get push notifications from selected sources, set a specific time to receive your newsletter, apply different themes and get a Dark mode.
Final Thoughts
There are plenty of good feed readers available on the App Store. Many of them are feature-rich, highly robust and flexible enough to allow a wide variety of customizations. I've been using Fiery Feeds for a long time now and am happy with its offerings. Making a switch to Cappuccino does not seem like a good idea at this point, since the app is still a baby.
There just isn't any selling point that would encourage seasoned news junkies to move to Cappuccino. But it isn't a complete no-no either. I for one, still intend to use Cappuccino primarily for my hobby, crafting, DIY, and foodie subscriptions. This way I could keep my work-related subscriptions on Fiery Feeds and enjoy a visually rich magazine-like experience for my hobby sites on Cappuccino. Its a win-win for me.
Key Features – Quick Look
Sync Feeds and Unread
Discovery new sources
Rich Push Notifications
Today Extension
Action to add new feeds from Safari Extension
Native RSS feed Support
Selective Notifications source
Smart Feed recognizer
Custom Interval updates
Fast Preview
Interactive notification (Mute feeds)
Download Link
If you're willing to give Cappuccino a try, I'll bet you'll enjoy the app as well. It is free to download and use and the subscription model isn't even a must-have at this stage. I hope Cappuccino gets bigger and better with each update and becomes everyone's go-to app for personalized news reading.
Meanwhile, you can click the link below to see the app in action yourself. And don't forget to drop us a line to tell us what you think of it.
Price: Free |$9.99/yr | $.0.99/month | Download: App Store