Everything we know about history today is in books, on TV or in museums. A look at the lives of people who lived hundreds and thousands of years before us, their beliefs, primitive cultures, the rise and fall of civilizations are both exciting and exhilarating. BBC's Civilisations AR is a newly launched app that brings these ancient wonders from the past right into our homes. We take a closer look at how this augmented reality app lets you enjoy a piece of history right from the comfort of your phone.
Civilisations AR App Review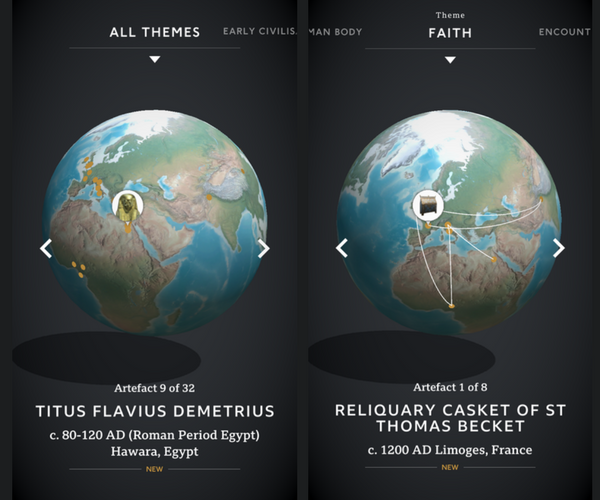 Developed by BBC Research and Development team, Civilisations AR comes with interactive features that let you explore ancient artifacts from your smartphone. There are 32 art exhibits in all. Featuring an Egyptian mummy from the Torquay Museum, the Umbrian Madonna and Child from the National Museum of Scotland, the Corinthian Helmet among others.
Once you launch the app, a voiceover tutorial introduces you to the features of the app. Once the tutorial is complete, look for the Globe icon at the top left corner of the screen. Tap on it to download more historical stuff, from early civilizations to faith and modernity.
Interacting with Civilisations AR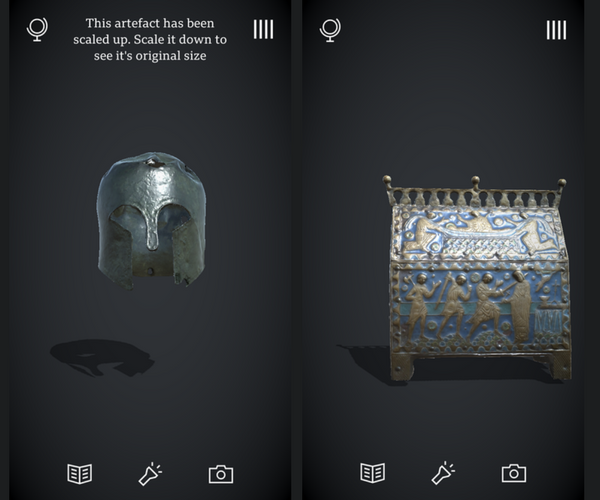 Once you select an object, you can tap, swipe, and zoom to get up close and personal with the various objects. 3 icons at the bottom of the screen lets you explore the artifacts in greater detail.
Book icon – Tap on it to get more information on the object such as its current location.
Torch icon – Tap on it to discover hotspots in the artifact. Once turned on, you need to look for yellow tappable buttons that often contain voice overs that tell a story. Occasionally, you can restore a piece of the object by rubbing it. There's also an X-ray feature that lets you discover hidden secrets inside an object like a sarcophagus or a painting. You can also translate hieroglyphics from the iconic Rosetta Stone.
Camera icon – Tap on this icon to grab a photo of the artifact.
Bottom Line
Civilisations AR offers a fascinating way to learn more about the ancient world. The AR experience though limited, is a lot of fun.
That said, I also wish there was more material on the app. Currently there are only 32 artifacts in all. You can quickly be done with them and then feel disappointed that there isn't more.
Another issue is that the app worked like a charm on the iPhone, but I did experience usability issues on my Android. I'm not sure if this is just related to my phone or is a universal problem.
These issues aside, Civilisations AR is a totally fun educational app that brings to life ancient history right inside your homes.
If you are a history buff or want to teach your kids about ancient times, this app is sure to offer a great experience.
Download: App Store | Google Play
Check it out and tell us what you think.