If you want to take a break from all the mindless shooting multiplayer titles on your PS4, grab the exciting steampunk adventure game Clockwork Tales Of Glass and Ink. Here are some more details of the game.
Clockwork Tales Of Glass and Ink Gameplay
If you love hidden object games with lots of intricate puzzles, Clockwork Tales Of Glass and Ink should be right up your alley. However, Of Glass and Ink is more than just a casual hidden object game. There are deadly robots, mysterious machines and an engrossing storyline that will keep you on your toes right up to the very end.
In the game, you play detective Evangeline Glass called to investigate the disappearance of a long time friend Dr. Ambrose Ink. Dr. Ink vanished under mysterious circumstances while tracking the source of unexplained earthquakes that were destroying many of the world's biggest cities.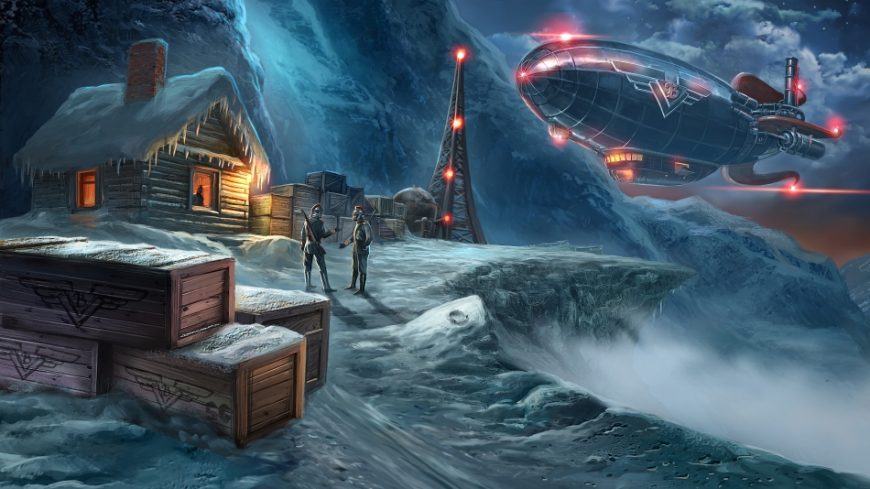 His last known location was in the small town of Hochwald that is situated high in the mountains, close to the Barber family castle. It's up to you, Agent Evangeline Glass to save Dr. Ink and  With a little help from a mechanical raven, you set out to unmask the evil plans of someone who behind the earthquakes and save Dr. Ink.
Teaser Trailer for Clockwork Tales Of Glass and Ink
Catch the trailer of this sizzling mystery game below.
Clockwork Tales is not your everyday point and click puzzle-adventure game. There are fresh and varied puzzles that will stretch your mind and expand your logical thinking. Some of the puzzles may even feel downright impossible to solve. As for the artwork, developers Artifex Mundi have done a tremendously fantastic job. I won;t be surprised if you simply stopped puzzling over the mystery every now and again to enjoy the scenery.
If you love to unwind after a rough day this nice steampunk mystery would be a good choice. Click the link below to get access to all the details and download options.
Visit the Official Site For More Details