Want to listen to high quality music on your Windows 10 laptop? Get yourself a wireless speaker and connect it to your laptop and enjoy the  loudest and best quality music whether its listening to songs, watching a movie or playing games from your device. This tutorial shows you how to connect a Bluetooth speaker to Windows 10.
Windows 10 is a fantastic operating system, but it cannot make your laptop audio awesome. What it does though is allow you to connect a wireless Bluetooth device to your laptop so you can enjoy the benefits of great sounding audio. Depending on your Bluetooth wireless speaker, the steps may vary slightly, but its not a complicated process so whatever speaker you connect to, it should be a breeze.
Here's how to connect a Bluetooth speaker to Windows 10.
How to Connect a Bluetooth Speaker to Windows 10
1. Go to Start->Settings and select Devices.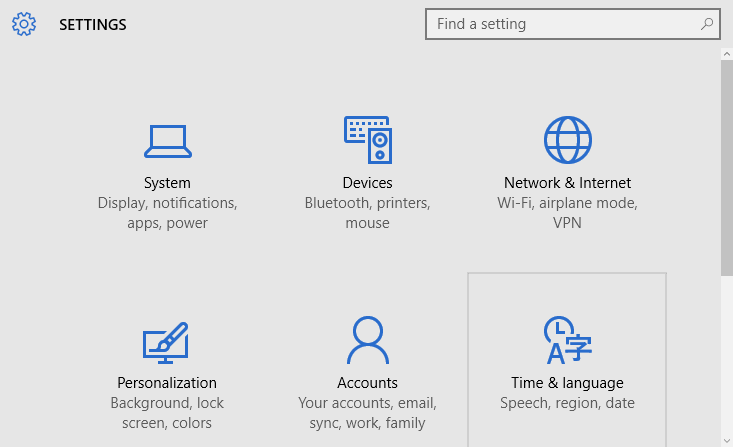 2. On the Devices window, in the left pane, select Bluetooth.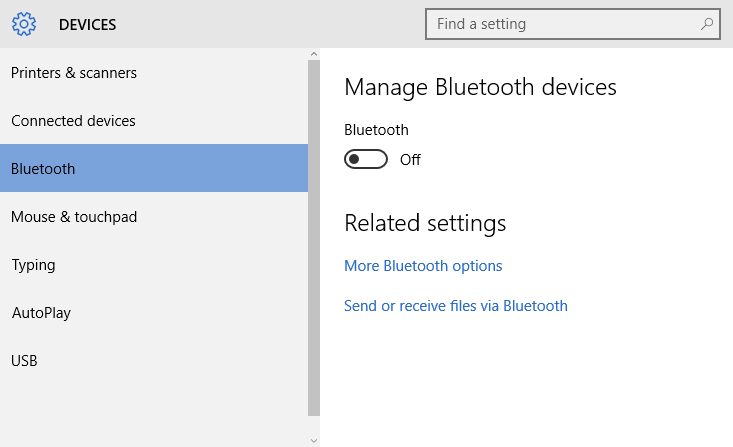 3. In the right pane, turn on Bluetooth.
4. Turn on your Bluetooth speaker and put it into pairing mode. Pairing your Bluetooth speaker depends on the model and manufacturer. You'll need to check your Bluetooth speaker manual to see how this is done. It will usually involve pressing a button on the device.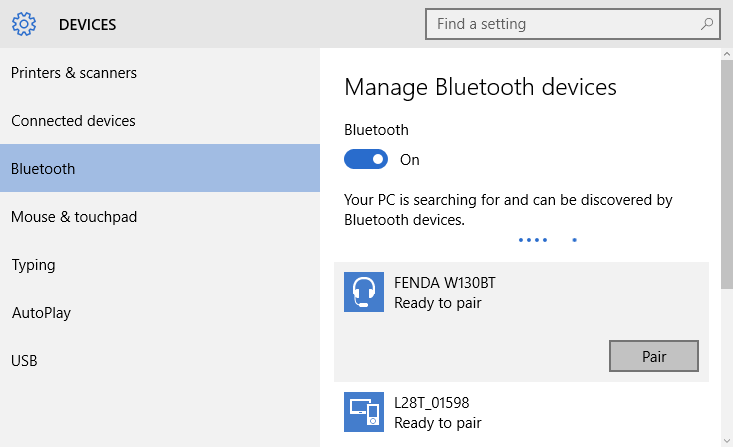 5. Once in pairing mode, go back to the Bluetooth menu on the PC and wait for the speaker to show up in the list of discoverable devices.
6. Select the Bluetooth speaker and click Pair. Depending on the Bluetooth speaker, you may be asked to enter a code to complete the process.
7. Once the process is completed, the Bluetooth speaker will show up as Connected.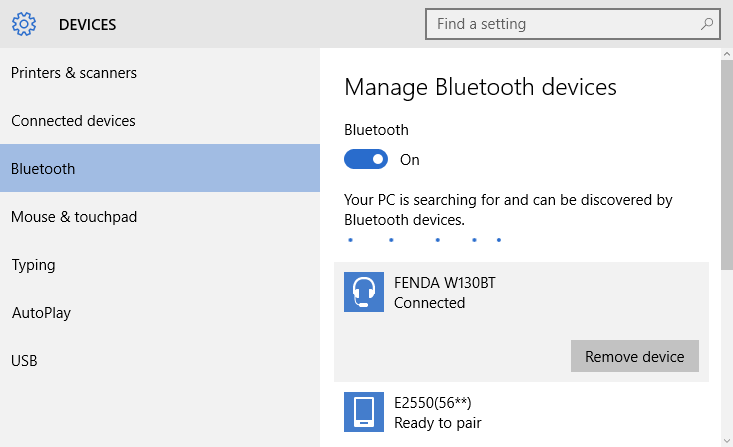 Now, all your Windows 10 audio will be routed through the Bluetooth speaker.
If you still can't hear the audio playback on your speaker:
1. Right click the volume icon Notification tray and select Playback devices.
2. The Sound dialog box will open up with the Playback tab selected.
3. Select the Bluetooth speaker from the list and click Set Default.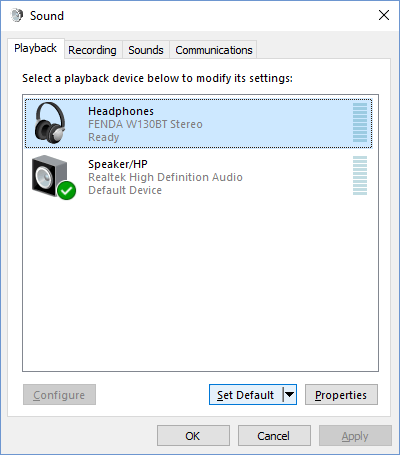 4. Click OK to close the dialog box and you should now be able to hear your audio on your Bluetooth speaker.