You love your AirPods so much you want to use them just about anywhere. Problem is, some wireless headphones like the AirPods don't work with some devices, such as an inflight infotainment system. The tech savvy folks at Twelve South intend to change that with their cool accessory– AirFly. Here's more on the tiny adapter that gives you more freedom to use your AirPods the way you want to.
What is Airfly?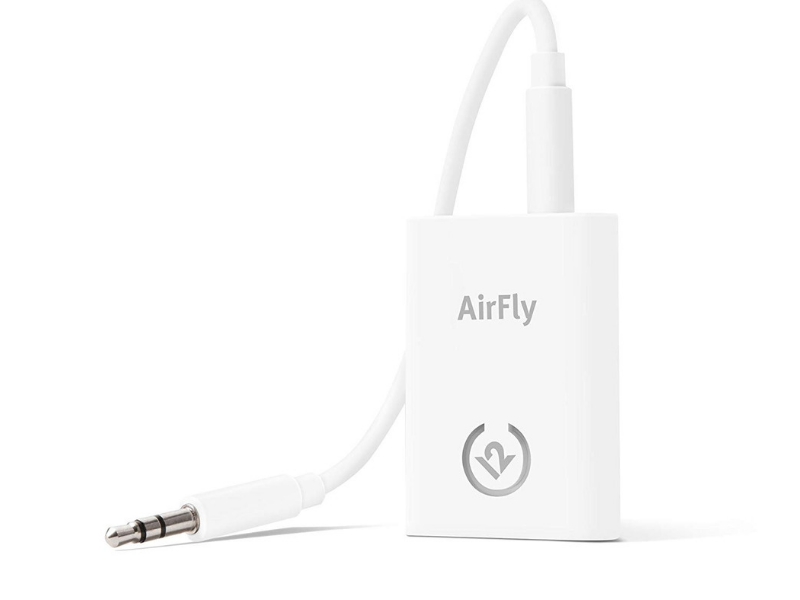 AirFly is a simple adapter/transmitter that makes it possible for you to connect your AirPod to any device. It is about the size of an AirPods case and comes with 3.5mm audio cable and USB-to-micro-USB charging, all of which are packed inside a drawstring pouch.
Key Features of Airlift
Allows wireless headphones to connect to wired headphone jacks
Lets you pair AirPods with airline in-flight entertainment systems
Lets you listen to your gym TV with your wireless headphones
Offers 8 hours battery life
Recharges via USB
How to Use Airfly?
Using this adapter is pretty straightforward. Just plug it into the port of the device you are using and pair your AirPods with it. Actually, AirFly works not just with the AirPod, but any other wireless Bluetooth headphone as well.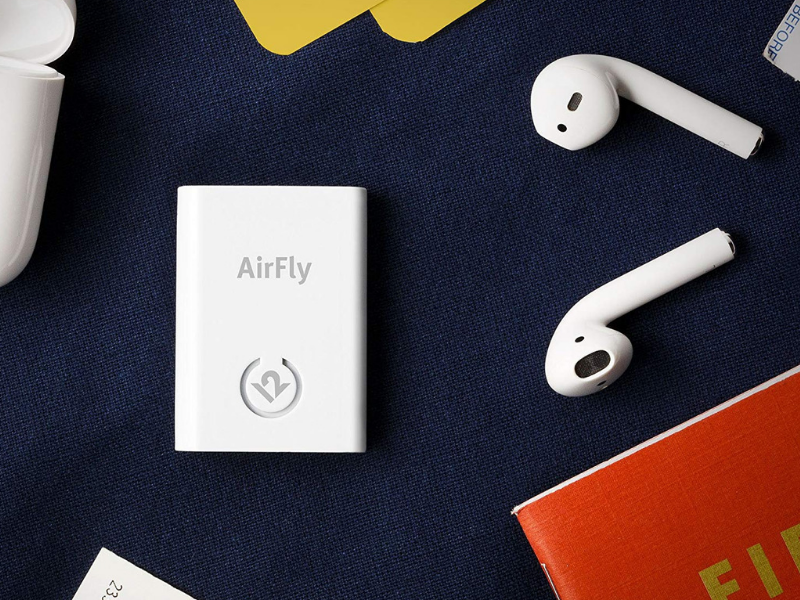 The tiny gadget is intended entirely for listening to music or audio content. There are no headphone controls here so you won't be able to play or pause music, even if you're listening to a device with an MFi-compatible headphone jack.
Charging
This AiPod accessory has an 8 hour battery life and can be charged via a charging cable. If you own an AirPod and want to pair it with more than just your iPhone or iPad, this adapter will definitely help. It also makes for a great travel accessory.
AirFly is available for just under $40 on the official website as well as on Amazon.