When Catalyst launched its waterproof case for the AirPods sometime last year, it was endorsed by Apple themselves and sold in its own stores. That's a high order to achieve indeed. With the AirPods Pro launching now, its only fair to expect Catalyst to come out with their newest case for the earbuds from Apple. Apart from being a waterproof case for the AirPods Pro, this case has a lot of dependable features that are sure to impress you. Here's more on the Catalyst Waterproof Case for the AirPods Pro.
Catalyst Case for the AirPods Pro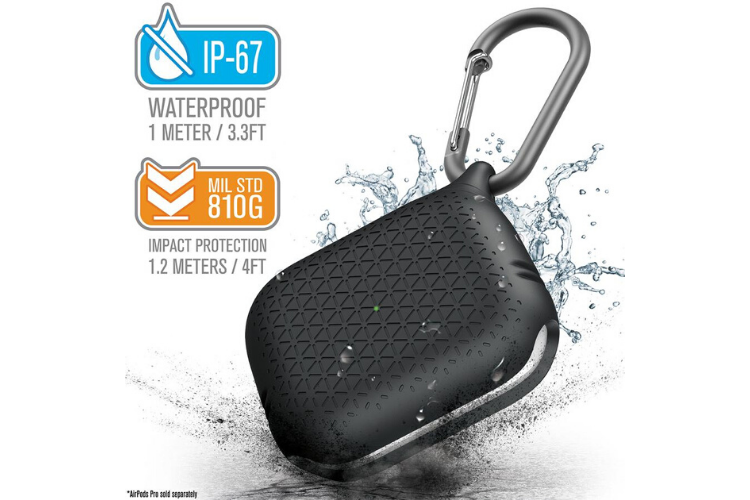 If you're going to invest a ton of money on a tiny pair of earbuds, its important that it is well protected and practical to carry around. Here's what you can expect with the Catalyst AirPods Pro case.
Military Grade Protection
The Catalyst case for the AirPods Pro offers MIL-STD 810G grade military standard protection against drops and falls of up to 2 meters or 6.6 feet. Made from soft silicone, the case also protects from scrapes and scratches.
Waterproof
The AirPods Pro already have an IPX4 rating making them resistant to sweat and light splashing. With an IP67 waterproof rating, this case ensures added protection against drops of up to 3.3 feet (about 1 meter) in water.
Also Read: Protect your AirPods Pro with this Affordable Case from ESR
Easy Access and Portability
The AirPods Pro case is designed in such a way that it makes it easy to connect to the Lightning port. An added advantage is the included carabiner that lets you clip the AirPods Pro to your backpack, jeans or other accessory for easy access.
Compatible with Wireless Charging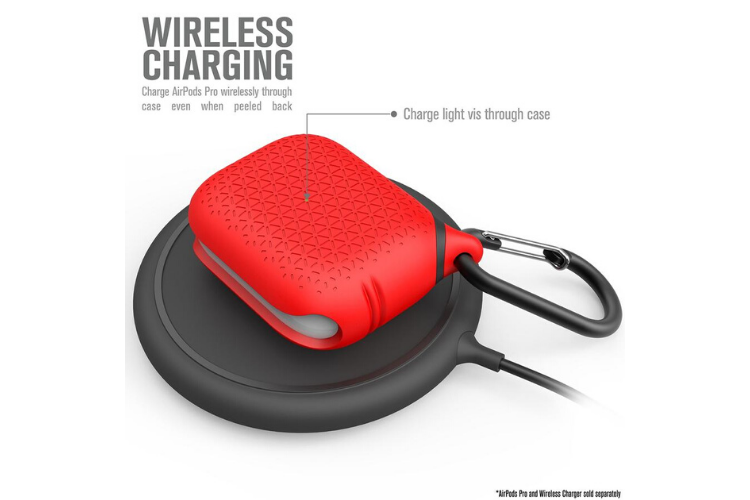 You can easily charge the AirPods Pro while it is still in the case. The case is also fully compatible with wireless charging.
Price and Color Options
The AirPods Pro case is available in three colors: stealth black, flame red, and midnight blue, with a price tag of around $30 each. There's also a premium edition that you can pick up for $35.
Visit the official website to take your pick of the AirPods Pro case. It will make for a cool #stockingstuffer for your loved ones this Christmas!