Filling your iPhone Home screens with icons of the various apps you downloaded might look pretty, but try finding an app from among the lot, and you'll know that its not a charm. Just as you organize files in your PC, you can organize the app icons on your Home screen by placing them within folders. In this tutorial, you will learn how to create folders in your iPhone 4 home screen.
When you create a folder on your Home Screen, the folder's name is automatically created according to the type of icons in the folder. You can change the name by tapping and entering a name of your choice. Folders can also be rearranged just like icons. Simply long press and folder and when the icons begin to jiggle, drag them to the desired location. You can add up up to 12 icons in a folder.
How to Create Folders in Your iPhone 4 Home Screen
In this example, I want to place all the wallpaper apps in a single folder called Wallpapers. To do this:
1. Touch and hold an icon until the Home screen icons begin to jiggle.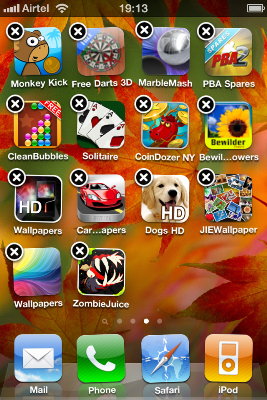 2. Drag an app icon onto another icon.
3. The iPhone creates a new folder that includes the two icons and displays the folder name.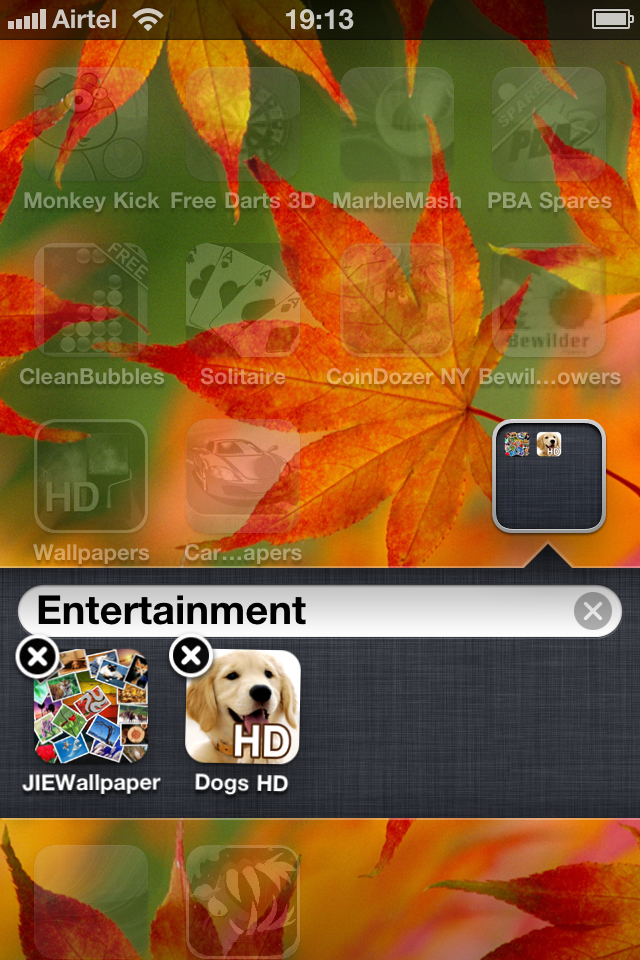 4. Tap the name field and enter a name for the folder.
5. Press the menu button when you're done.
How to Create Folders using iTunes
You can also create folders using iTunes on your computer.
1. Connect your iPhone to the computer using the sync cable provided at the time of purchase.
2. In iTunes, on your computer, select iPhone in the Devices list.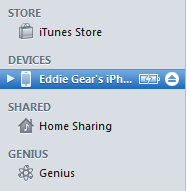 3. Click Apps at the top of the screen, and on the Home screen near the top of the window.
4. Drag an app on top of another and when you're done click Apply.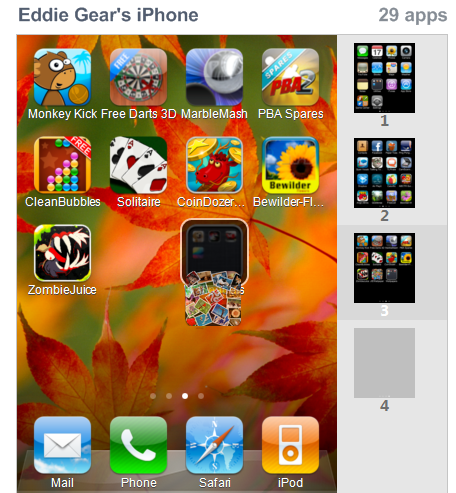 How to Delete a Folder
If you want to remove an icon from a folder, tap the folder, then drag the icon out of the folder.
To delete a folder, move all the app icons out of the folder, the folder when empty will be automatically deleted.
Many apps, such as Phone, Messages, Mail, and the App Store, display an alert status such as a number to indicate updates available for download, incoming phone calls, messages, or an exclamation mark to indicate a problem. When these apps are placed in a folder, the alerts are displayed on the folder.
Do you think that organizing apps in folders is a good way to de-clutter your Home screen?
Want us to review an iPhone app? Send us the details using the Submit for Review page.