What's life without food and family! If you are one of those people who loves family gatherings and traditions, you'll appreciate Pass the Peaz. This app is designed to help you create step-by-step videos to your family recipes. This way you and your loved ones can look back on all the fun, sentimental and nostalgic memories that go into cooking those cherished family recipes.
Pass the Peaz – Getting Started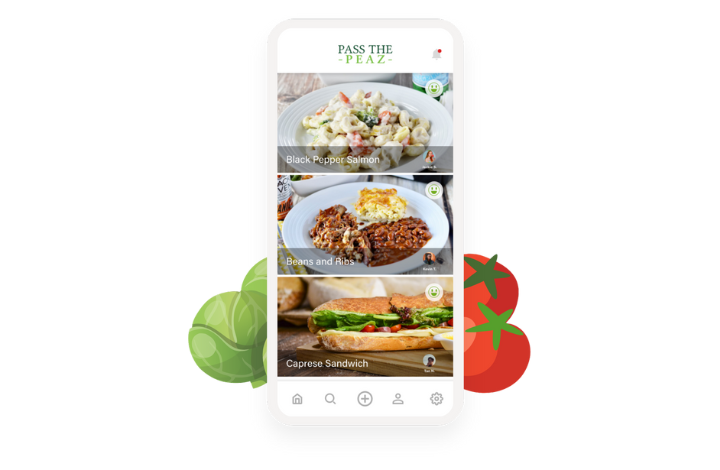 To start using Pass the Peaz, you'll first need to sign up. You can create a fresh account or use your Google or Facebook credentials to get started.
Once you sign in, you'll can scroll through recipes created and shared by other users. But in order to start building up your own recipe library, you'll need to upgrade to a payment plan. That will cost you $2.99/month for an individual plan and $5.99/month for a family plan.
Creating and Sharing Recipes
Clicking on a recipe takes you into a new page that lists the ingredients, cooking instructions if any and the story behind the dish.
Hit the Start coking button to see a step by step video of how to prepare the dish.
To add your own recipe to the app, clicking the + tab on the Home page and start listing out the ingredients, instructions and story. It's all straightforward stuff so you can get to building up your traditional recipe library in no time at all.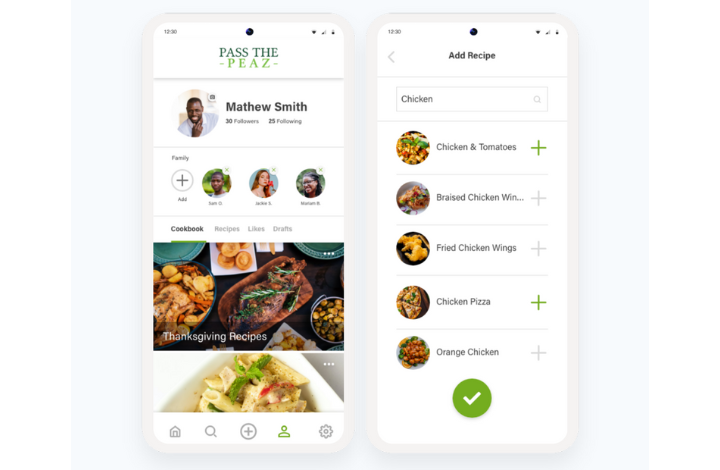 You can also work with family members and create a collaborative cookbook that you can then share with others. You can also browse the recipes shared by other chefs and save them to your cookbook.
Find Recipes
A Search tab on the home screen lets you find recipes shared by others. Your search can be based on a recipe or you can search by typing in a person's name. You can also filter recipes based on a style of cooking (say African or Argentinian); category such as Starter, Breakfast or Dessert; or based on a specific diet plan such as Low fat or Vegan. You can also use the cute icons on the Search page to search by ingredient.
Final Thoughts
Pass the Peaz is a community-driven app that aims to bring food lovers together. It hopes to connect and deepen family ties by sharing and passing along family traditional recipes.
The app is currently in its infancy with very little by way of content. As more and more people start adding their recipes, you'll start to find more value in using the app. The only downside I see to this app is the subscription-based model for maintaining the family cookbook.
I wonder how many people will want to pay a monthly fee for creating and sharing recipes with their family and for how long they will be willing to keep paying. There are plenty of alternate options for users who want to preserve their recipes on the App Stores so Pass the Peaz must offer something more to users if it aims to be serious about its vision.
If you like the idea of creating a cookbook of your traditional family recipes and sharing them with your loved ones or the foodie community, check out Pass the Peaz.
And tell us what you think of the app!
Download Links: Google Play; App Store