There are plenty of food and recipe apps in the Android and iOS App Stores that help us save and organize interesting recipes we find on the Internet. One of the downsides with a lot of these apps is that they often showcase recipes with a lot of distractive elements. When you're cooking in a hurry, you can get easily annoyed if you have to scroll up and down a screen continuously to find the ingredients and instructions to get started. ClipDish is a perfect recipe app for anyone wanting focus only on the cooking. Here's more on the app that promises to show you only what you need for the task.
How ClipDish Works
If you find a recipe on the web that you want to save for using later, just click the Share button on the page and send it to ClipDish.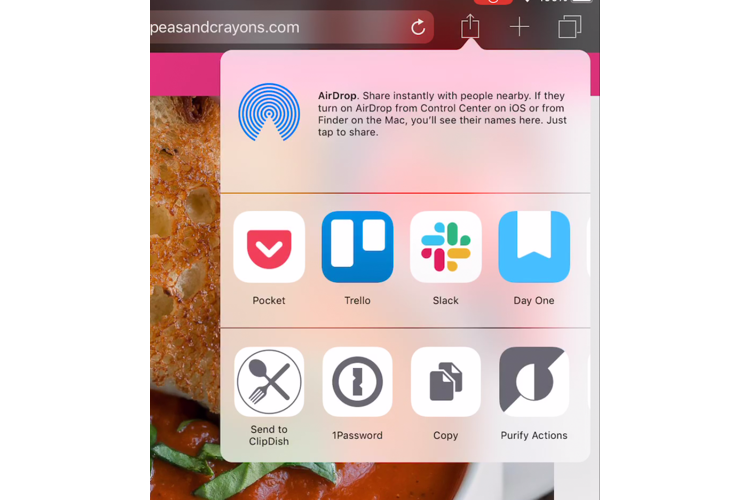 ClipDish will strip out all the unnecessary descriptive text about the recipe and save only the recipe and cooking instructions.
It will also save a link to the site from where you accessed the recipe, in case you need to go back to the site for further reference.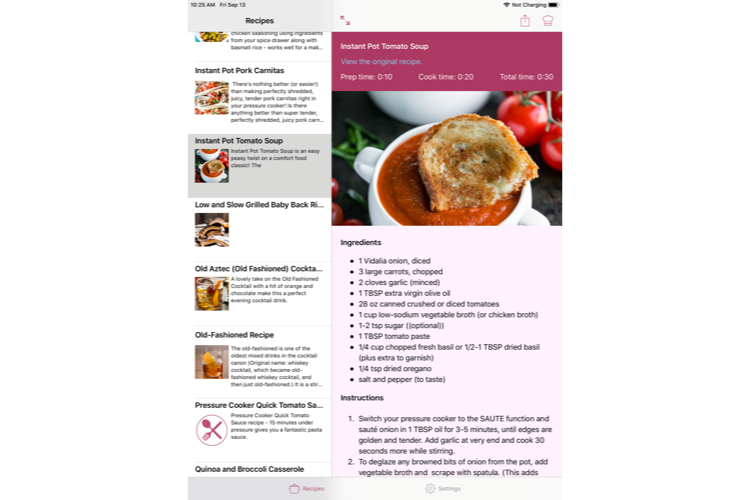 And when it's time to start cooking, just activate the Chef Mode in the app.
You'll instantly see step-by-step instructions displayed in big letters. The recipe section also has simple controls that saves you from constantly scrolling and touching the screen with your fingers. You could do it with your knuckles or even your elbow if you have to scroll.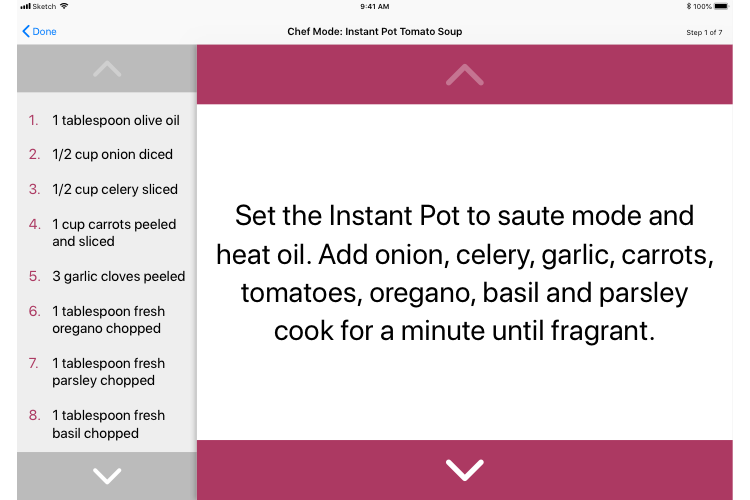 That's it!
ClipDish is a simple app that helps you see just the recipe so you can focus on the cooking rather than scrolling around the app.
Main Features of ClipDish:
Allows you to save and store unlimited recipes from the web
Shows you only what you need: the ingredients and the instructions.
Chef Mode lets you read the instructions at arm's length, reducing the need to continually touch your device.
Plan meals faster and easier, with one handy list of all your recipe options.
ClipDish is available on the App Store as a free download for the iPhone and iPad. However, you can only store five recipes for free. To get full access to the app, you need to pick up a subscription pack, which is $15.99 per year or $1.99 per month.
Check out ClipDish on your iPhone or iPad and tell us what you think!