Caroline Phelps, author and food blogger at Pickled Plum has a recipe app called Pickled Plum ($3.99) featuring 100 of her blog's most famous recipes. The intuitive, easy to use app has vibrant images of all recipes coupled with audio instructions to help you prepare delicious meals every day of the week. Here's more on the feature rich recipe app that you'll want to add to your recipe app collection if you are a big foodie.
Pickled Plum App Review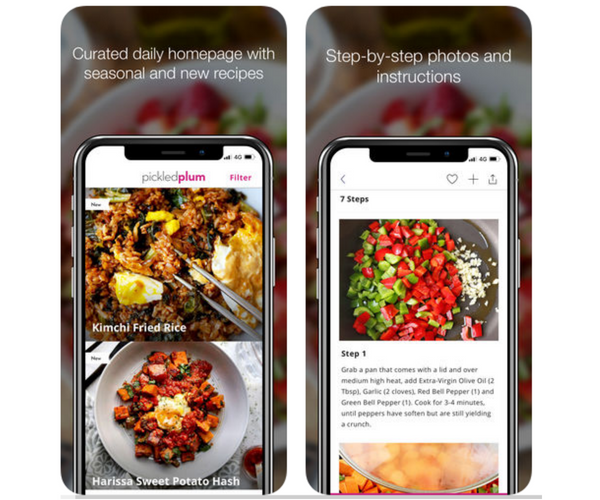 All the recipe apps in the world are not enough to satisfy our need to make a great meal. Cooking meals day in and day out can quickly become tiresome if you don't have an app to inspire you. Pickled Plum is an app designed to do just that! In the app, Caroline features hundred of her most popular recipes with a promise to add more over time.
The app features recipes by ingredients, cuisines, diets, trends, cooking time, dish types and more. And you'll find a ton of features that make it really easy for you to cook as well. For instance, if a recipe calls for you to get your hands into the dish, it simply won't do to keep wiping your hands every time to touch the screen and find the next step in the recipe.
App Videos
In such situations, you can turn on the voice command to let Caroline guide you seamlessly through the cooking process. If you happen to live in a country that uses the metric measurement system, the app let's you quickly adapt to that conversion system via its settings.
If you are not sure of any of the cooking techniques mentioned in the app, you can check out the how to technique videos right in the instructions.
On days when you have to cook for additional members, the app auto-adjusts ingredients based on the number of servings you want to cook. If you're prepping for a meal in advance, you can email the ingredients list to yourself or a family member so it can be picked up from a store at a convenient time.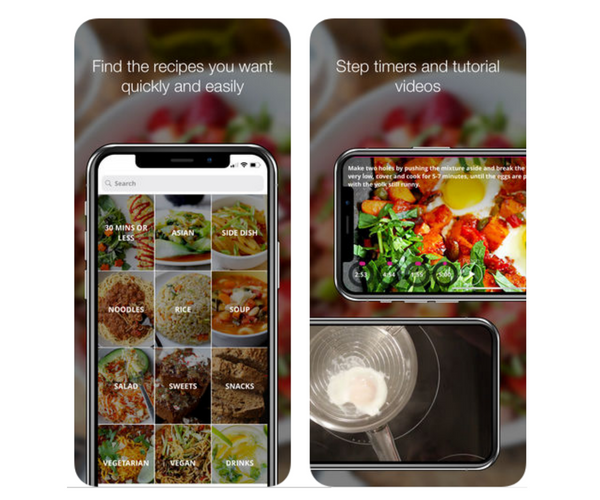 The app also makes recipe organization a breeze. You can save all your favorites in custom cookbooks to find them conveniently. And if you need some additional notes on a recipe, you can check out what other users are saying in the comments section. You can also contribute your photos, substitutions and tips for others' benefit.
Quick Look – Main Features Of Pickled Plum
Beautiful food photography visuals with step-by-step images.
Voice command option for every recipe so you can listen to the instructions while cooking.
Easy option to switch to metrics measurements.
Adjustable serving sizes for each recipe.
Multiple filters to quickly find the dish you want to make.
Email option to send yourself recipe ingredients straight from the app.
Option to save your favorite recipes in the "Cookbooks" section.
Option to add tags for future reference.
Easy sharing of images of your cooked meals with comments .
Like what you see? You can pick up Pickled Plum from the App Stores for $3.99.
Price: $3.99 | Download: App Store | Google PlayWebsite: Official
If you have tried Pickled Plum, do share your experience with us.
Cheers,
Adeline