Preparing a PowerPoint presentation is no easy task. PowerPoint offers such a wide variety of options to showcase your data that it may sometimes be too much to handle. That's why pre-designed templates play such a significant role. They save time and simplify your work considerably. You can find many resource centers to download ready to use slides and graphics or presentation bundles for your PowerPoint presentations.
Resources for Ready to Use Presentation Bundles
For instance, Microsoft Office has a decent collection of predesigned templates available in the Office gallery that you can choose from. There are also add-ins such as Visual Bee that offer slides and templates. PresentationBundle.com is yet another resource center that offers over 125 editable slides, process diagrams, and organization charts, Gnatt charts, People Silhouettes, Puzzle Diagrams, and 3D Spheres to use in your presentation.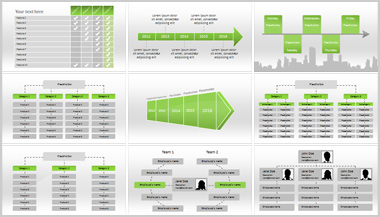 The cool factor about the slides and graphics in the Presentation bundle is that you can customize it to suit your presentation theme by changing the colors, size and position of graphics and slides. The presentation bundle slides are displayed in a resolution of 16:9 and 4:3 and are compatible with both PowerPoint 2007 as well as PowerPoint 2010 versions running Windows 7, Windows Vista and Windows XP.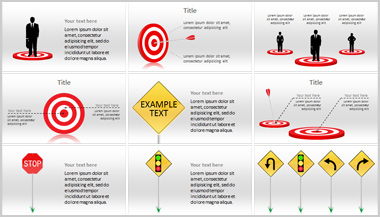 The entire bundle of 125 slides is priced $25 and you can even try out their free presentation slides in your presentation to see how well it works for you. If you are pleased with the results you can tell your colleagues and friends about it as well. And don't forget to follow PresentationBundle.com  @powerpointslide to find out more about their future plans and slide bundle releases.
Get your copy of the Presentation Bundle here.