Kombie allows users to lay video and audio tracks over top of each other. I would compare this application to that of Instagram or Vine, but with a much more artistic feel. The application's home page lets users create their clips.
Creating your Kombie account is very easy. You can link it to your Facebook page, or you can sign up using your email. There is no verification process and the sign up is fast and simple. Creating a clip requires users to choose an audio or video clip from one of the many lists: Latest clips, hottest 100, Favorites, Feature Artists, Music, Movies, Sports, Funny, and many others.
Kombie App Review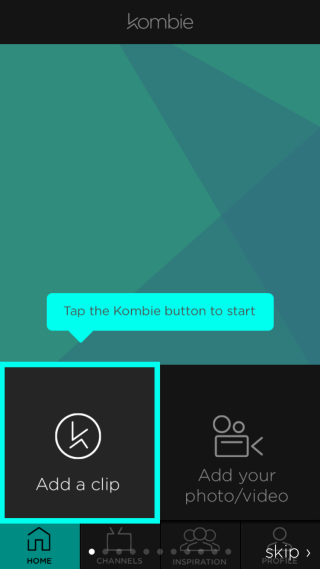 While creating a clip, you are given more design tips and shown how to perform certain tasks. You can edit video clips by clicking on the scissor icon. This tab allows you to edit video clips down or rearrange segments of the video. By clicking on the paint bucket icon, you can change the coloration of the video.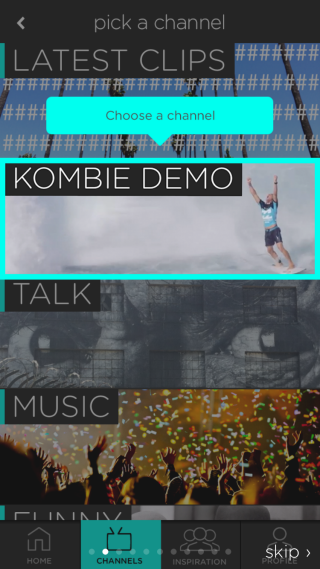 Once you have finished creating your video, you have to click on the blue, Kombie logo in the top right-hand corner of the screen. From this screen, you can share your Kombie to multiple social media platforms including twitter, Facebook, and Instagram. Your clip can also be shared to outside social media platforms by clicking the share button. You can save your clip to your device by clicking the save button.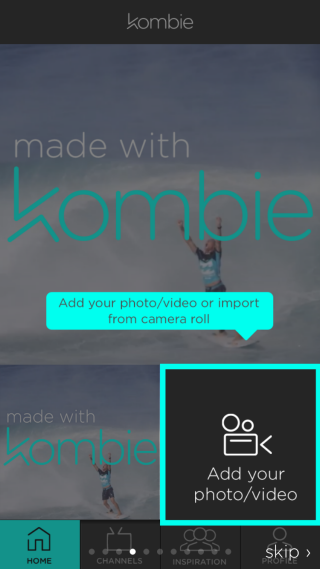 There is also a channels button which shares the most popular and latest clips being used in the Kombie app. The inspiration tab is where you can view the newest and most trending Kombie clips made by Kombie users. There is also a personal profile button, which directs you to your own page. On the page it features clips you have made. The app also lets you do a lot of editing of video and add a great deal of design elements. However, these design elements are incorporated without your control.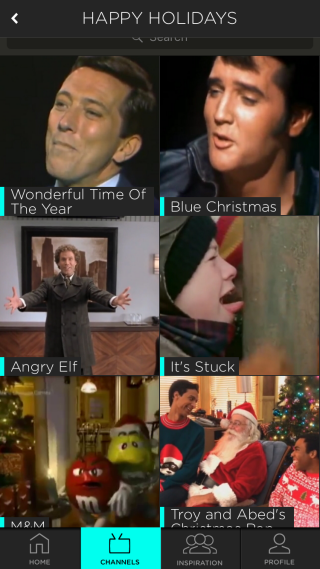 You cannot eliminate features that you do not like in a video clip or audio track that you select. The Kombie clips cannot be edited or changed in any way. You can do a great deal of altering in your own clip that you record. The interface of the application is pleasing to look at, as well as very direct in what each button does.
One issue I had with this app was that it took a bit of time to figure out all of the features. The tutorial that begins when you first sign up for the app is helpful, but it does not show you all of the editing features you can use while creating a clip. Another difficulty I has was figuring out how to post the content or finish the process. It took a lot of random clicking around to finally be able to share my creation to my Kombie page. This application needs to have more prompts on how to share your content.
Overall, I think that this app has the potential to be the next big thing in pop culture. With that being said, there will need to be some important changes made before it will become as popular as other applications like Instagram.