Camping is so much fun, except that you're likely to carry a ton of baggage with you. With Goal Zero's Crush Light, you can just throw it in the bag and take with you very easily. For the uninitiated, Goal Zero makes some of the most innovative portable solar products in the market. And their solar powered lantern Crush Light offers a little more than just an everyday lighting gadget. Here's more on the Crush Light – a lantern you should definitely consider picking up if you travel a lot.
Why Buy the Crush Light?
Lightweight, foldable and easy to port
Offers 3 brightness settings
Charges through a built-in solar panel
Easy to store in your bag as it is collapsible
Is waterproof
Portable Light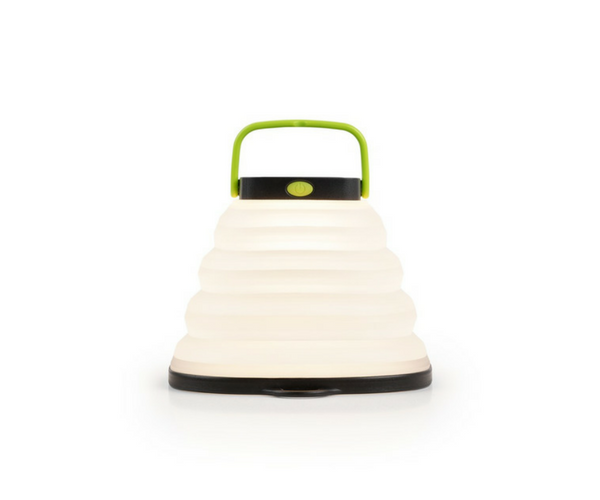 The Crush light is made from flexible lightweight material that allows it to be easily collapsible (like an accordion). You can use it like a traditional lantern or pull the handle to open it to just half of its full height.  You can also lift only one side up to get the light to throw up only where you want it. When not in use, you can flatten it all out until it looks like a flat saucer. This makes it super easy to store it in your purse or backpack and carry it conveniently without worrying about it getting crushed. Weighing just 3.2 ounces or 91 grams, this is definitely one of the lightest camp lanterns around.
Brightness Settings on the Crush Light
Crush Light has 3 brightness settings. High, Medium and Low Brightness settings. On High Power, it gives out 60 lumens of light and can run for 3 hours. In the Low Power mode, it can run up to 35 hours. On Medium Power, it lasts up to 6 hours. Crush Light also has a delightful little Candle Mode setting that throws soft, candle-like flickers giving off a traditional lantern feel. If you enable this mode, it can run up to 3.5 hours.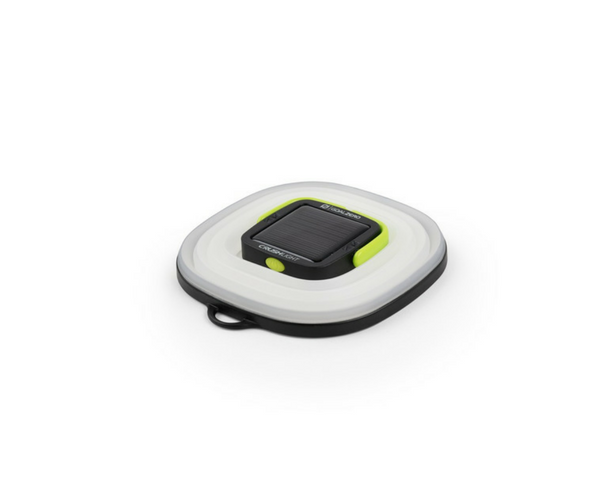 Waterproof
If you happen to forget to pick up your lantern and it gets wet in the rain, you don't have to worry as it is waterproof with an IPX4 rating.
Hang It
Crush Light comes with a tiny handle but the coolest thing about this handle is that it is detachable. That means, you can remove the handle and then reattach it to a tent pole, tree branch or hook/hang it onto something if its convenient to use that way.
Charging the Crush Light
Crush Light has a 500mAh battery. You can charge it in one of two ways. Via any USB port using the micro USB cable that comes with the light. Or, through its built-in solar panel. If you use a USB source or a Nomad 7 Plus, charging is done in 2.5 hours. If you're using the built-in solar panel, charging can take up to 20 hours.
Takeaway
The Crush Light is one of the most useful outdoor accessories to own. The light has a great design, is compact and easy to store and is has a modest price of just $19.99.


What do you think of the Crush Light? Will you consider this innovative little lantern for your camping trips? Let us know in the comments.