If you live in the iOS ecosystem and want to accessorize your home with smart accessories, you can't ignore Logitech's Circle View camera. This is a wired 1080p camera that works exclusively with HomeKit, being accessible via the Home app. If you've got the power outlet setup in your home to install a wired camera, the Logitech Circle View might be a great choice to help secure your home. Here's a closer look at the feature-rich HomeKit accessory.
Logitech Circle View Top Features
Sleek Premium Look
Looks matter! And the Logitech Circle View does not disappoint – with a premium metal base and matte finish that blends seamlessly in any environment.
Easy Setup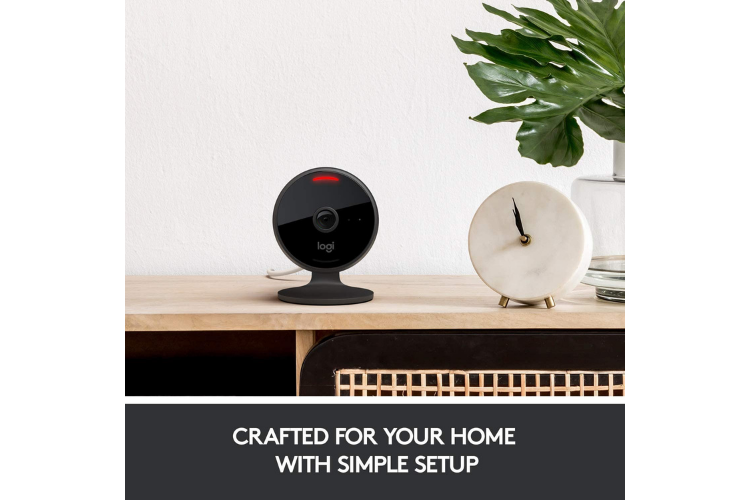 Setting up the Circle View is rather easy. You simply power on the camera, add the accessory to the Home app on your iPhone or iPad. Then scan the unique setup code and you're ready to go. The only downside is that you'll need to ensure an additional outlet outside your home for the wired connection.
Weather Proof Body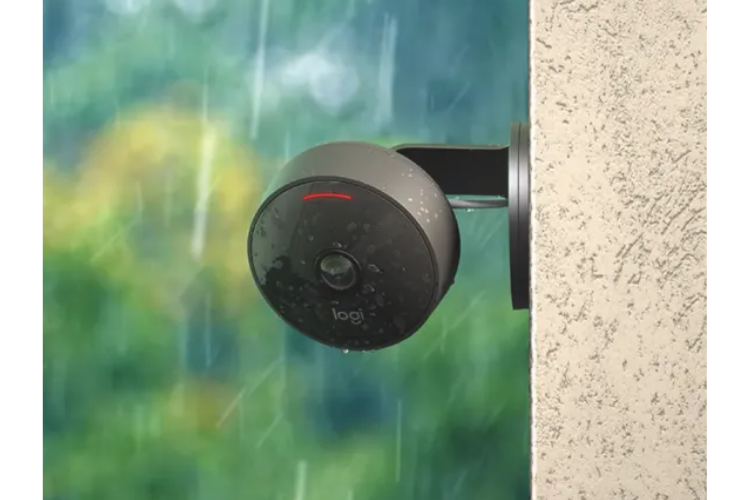 The camera comes in a durable weatherproof IP64-rated body. Attached to it is a 10-foot cable. If you need a longer cable, you'll have to get yourself an extra outdoor extension cord. Just remember that although the cam body is weatherproof the plug is not, so you may want to weatherproof the connection with something like this power cord enclosure.
180° diagonal field-of-view
The Circle View features Logitech's TrueView best-in-class video experience that captures everything in razor-sharp details in full HD. Its 180° diagonal field-of-view, glass optics and a high-quality sensor with wide dynamic range ensures that it catches every detail with crystal clarity no matter how bright or dark the environment. The infrared powered night vision feature makes it well optimized to deliver full-field visibility and superior clarity in the dark up to 15 ft (4.6 m) away.
Recording and Privacy Options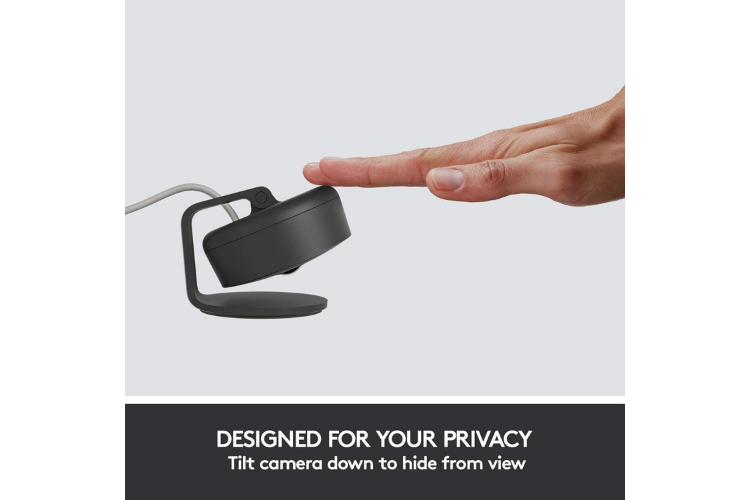 The Circle View camera works with HomeKit and HomeKit Secure Video, which ensures that your sensitive video stays encrypted at all times.
As far as privacy goes, let's say you have mounted the cam on a shelf or stand. You need to shield yourself from its view for a minute or two. Just tilt the camera down and you're good. Or, turn off the audio and video on the camera using the button at the back of the camera.
If you're using this as an outdoor camera, chances are, you won't be needing them. However, they are quite handy when using indoors.
For more privacy features such as end-to-end encryption, in-home video analysis, and automated recording, head over to the Home app.
HomeKit Secure Video requires a minimum of 200GB iCloud storage and a HomeKit Hub to use it. A 10-day motion-based recording history from your View camera is securely stored in iCloud. You can view it any time via the Home app.  Video streamed from the camera is end-to-end encrypted. That mans only you and the people you share your Home app with can view it.
Conclusion
If you are thinking about securing your home using HomeKit, the Logitech View Circle with its 180° field of view, enhanced night vision and built-in privacy offers all the right features that are sure to give you and your family the security you can trust.
Check out the Logitech Circle View on the official website or Amazon to learn more.