If your love for super heroes and super villains is unsatiated, hit the App Store and Google Play today to pick up your copy of the latest RPG title from Warner Bros. called DC Legends. Price: Free to Play
DC Legends Features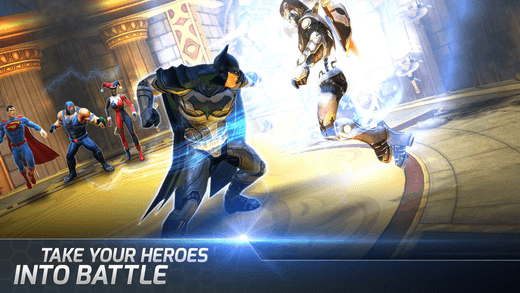 DC Legends is an RPG title made exclusively for mobile. And since no one wishes to be forever fighting the bad guys, you get to choose who you wish to play as. You can collect super heroes and form teams with the likes of Superman, Batman, The Joker, Green Arrow, Doomsday, Wonder Woman, Dr. Fate, and Harley Quinn. Then go on various missions in a story-driven campaign across popular DC locales like the Metropolis, and Thanagar among others.
You can also build your team in Lantern Corp and compete against players from around the world in league titles. The game promises to throw in daily and weekly special events that let you pick up new characters and earn additional rewards for your efforts.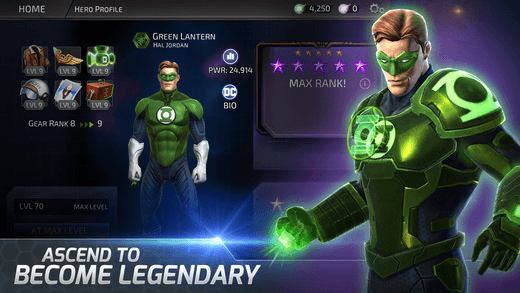 As you win more battles you can upgrade your heroes to five star to become a Legend. Legendary heroes have a persona of their own with more powerful stats and vastly improved super powers.
All the action in DC Legends promises to be cinematic, with vivid environments and realistic encounters that bring all the Super heroes and villains to life. Enjoy dabbling in the special powers of your heroes including Superman's Heat Vision, Bizarro's Flame Breath, or Flash's Speed Force Vortex when you take on the bad guys and earn more powers by collecting powerful gear during fights.
If you want to play all your favorite DC Legend characters, this is your chance to do so again!
DC Legends Trailer
Enjoy the intro trailer below and click the links further down to download the game to your favorite device.
If you enjoy our game recommendations, visit our archives section for more iOS games and Android games news updates.